Brew With A View – Ironhill Hyderabad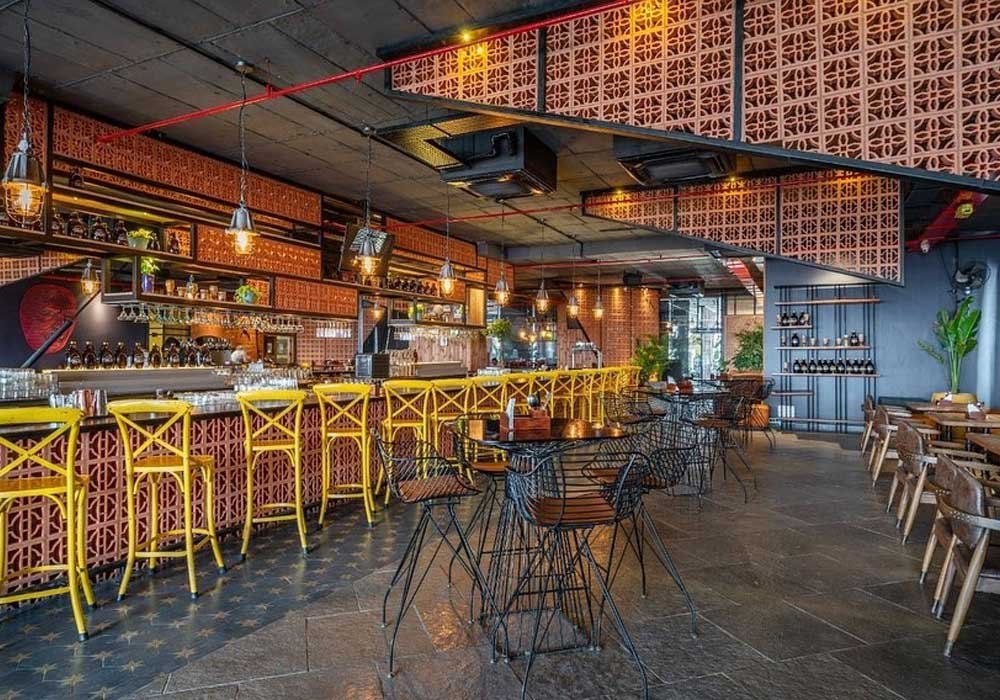 Ironhill India, a chain of microbreweries, has been expanding aggressively in the year 2021. Sticking to their bold mission, Ironhill India has extended its footprint to three new breweries this year, across India including Hyderabad, with plenty more to come.
Among the others, Hyderabad is one of the newly opened outlets and with it, the brand currently has about 5 microbreweries under their franchise portfolio. With Ironhill Hyderabad, the brand has brought in a new lifestyle culture to the city of pearls and has also built a sustainable business model for the growth of the beer community and culture.
Ironhill microbrewery in Hyderabad is spread across a whopping 25,000 sq.ft in the region of Kukatpally. It can accommodate more than 400 patrons at a time as per the COVID-19 norms with safe distancing. Ironhill Hyderabad oversees the IT hub and it is all about shedding some spotlight on seasonal and native flavours that Hyderabadi's will welcome.
The architecture of the space is absolutely classy and minimalistic. The microbrewery was designed by the founders of architecture and interior design studio named 'AANDH' with Hyderabad-based globally renowned Aamir and Hameeda Sharma.
Beers of Ironhill Hyderabad
Ironhill Hyderabad reinvents the spirit of good times with a tremendous variety of craft beers. With the wisdom of their expert brew-masters, Ironhill craft beers are a testimony to the authentic and flavourful beers which are brewed with a mix of ingredients sourced locally and internationally.
Current beer line-up at Ironhill Hyderabad features a session-able German Blond, Hefeweizen – Wonderland Wheat, Belgian Witbier – Native Secrets, English Ale – Afterlife Ale, SMaSH Ale (Single Malt & Single Hop) and a Blueberry Cider.
Food, at Ironhill, is an integral part of their experience. They have a fantastic range of lip-smacking bites to go along with their wide array of beers. Apart from a variety of small and big bites on their carefully curated menu, Ironhill also features some of the dishes which are native to a franchise region.
Hyderabadi outlet is particularly fond of their legendary fire-cooked, brick oven thin crust pizzas. Along with this, there are plenty of other dishes which are either native to Hyderabad or available pan India such as Koli Chips, which are a fan favourite at all of their outlets.
Ironhill also organises live bands every weekend with more entertainment to follow as soon as the situation gets better. So whatever your choice of beer is, grab a cold one and unwind on the high wrought iron chairs with the views and live music. The microbrewery hopes to get back more footfalls as the COVID-19 situation eases up and the majority of the city gets vaccine shots. For more updates, follow their Instagram @ironhill_hyderabad