Bangalore Squash League 2023 Welcomes Longboat Brewing Co. As A Proud Sponsor For Its 16th Edition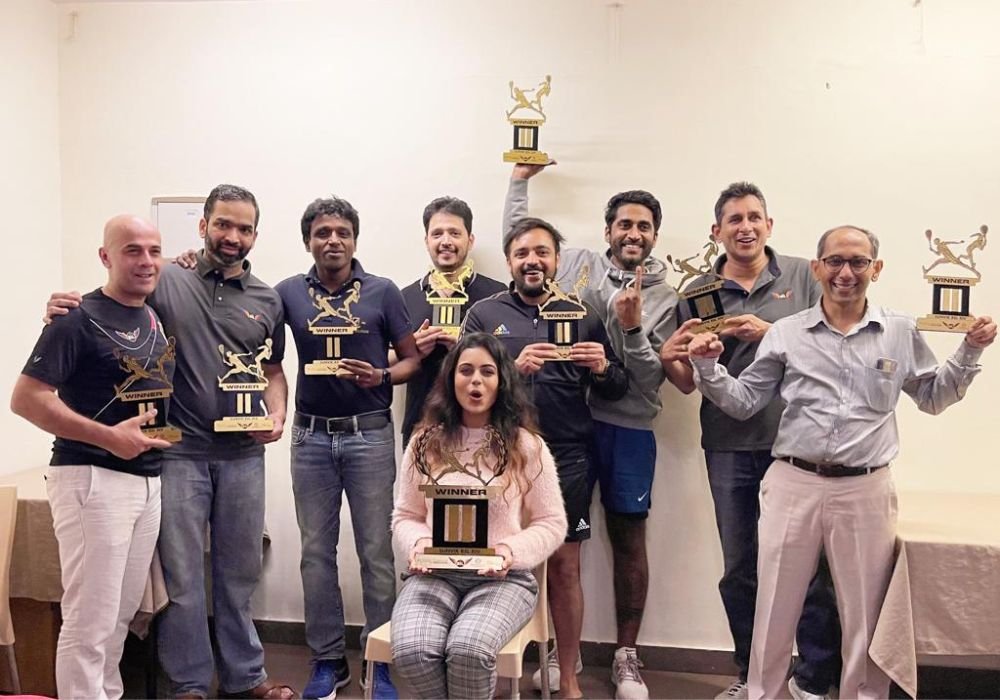 The prestigious Bangalore Squash League (BSL) is all set to kick off its 16th edition on June 16th, 2023, marking another milestone in the history of this exhilarating sport. From its humble beginnings in 2008 with just 20 players, BSL has grown into a highly anticipated event, attracting 64 players from esteemed clubs and apartment complexes across Bangalore. With the inclusion of state and national level players, the league promises to be an intense and thrilling competition.
Last year, the Squash Racket Federation of Karnataka officially recognized the Bangalore Squash League, a testament to its growing prominence and influence within the squash community. The league has truly elevated the sport in Bangalore, capturing the attention of renowned media outlets such as Times of India, Deccan Herald, Indian Express, and The Hindu. The matches were extensively covered, and the league enjoyed a significant presence on various social media platforms.
The eight teams which are short listed are :
LONGBOAT SQUASHERS
COURT RAIDERS
FEARLESS
TEAL TERRASTRIALS
BEJING BITES
SANKY
RAGING RACKETS
UNSQUASHABLE
We are delighted to announce that the Bangalore Squash League 2023 will be hosted at the esteemed Catholic Club, serving as a perfect backdrop for this highly anticipated event. With eight teams vying for the ultimate title, the competition is expected to be fierce and exhilarating. Each team will have an owner who will provide guidance and support throughout the league.
It is with great pleasure that we introduce our esteemed title sponsor, Longboat Brewing Co. As the proud sponsor of Bangalore Squash League 16th edition, Longboat Brewing Co. has not only lent its support to the league but has also fielded their own squash team, Longboat Squashers. We are grateful for their commitment to the sport and their contribution to the success of BSL.
The excitement surrounding Bangalore Squash League 2023 continues to build as the player auction is scheduled for June 2nd, Friday, at the Karnataka Badminton Association (KBA). A total of 120 players will go under the hammer, with 64 talented individuals being selected to join the teams. Each team will consist of eight players, including a substitute, ensuring intense competition and strategic gameplay throughout the league.
BSL 2023 is expected to draw over 100 enthusiastic spectators, who will undoubtedly provide an electrifying atmosphere and cheer on their favourite players throughout the matches. We invite all squash enthusiasts, sports lovers, and members of the community to join us in witnessing the thrilling action of Bangalore Squash League 2023.
For more information, sponsorship opportunities, or media inquiries, please contact:
Ammar Fareed
BSL Event Head Organiser
+919844012677
ammar@goodwillleathers.com/ Vinay202@gmail.com
About Bangalore Squash League:
Bangalore Squash League (BSL) is an annual squash tournament held in Bangalore since 2008. The league has grown over the years and now features 64 players from reputed clubs and apartment complexes in the city. BSL aims to promote squash and provide a platform for players of all levels to showcase their skills and compete at a high level.
About Longboat Brewing Co:
Long Boat Brewing Co, the Viking Themed Brewery has recently launched in Bangalore and promises outstanding craft beers and exclusive culinary experiences.
Stunning interiors with a millennium garden and an extravagant first of its kind 30 Feet waterfall in India make up the setting to enjoy a wide range of brews and a whole new dining experience like never before.Longboat Brewing Co is a prominent microbrewery in Bangalore known for its exceptional craft beers. Squash is a very underrated sport in the country and Longboat wants to promote this great sport and encourage the country to produce the best talents in the sport.As the title sponsor of Bangalore Squash League 2023, Longboat Brewing Co not only supports the league but also owns a team, the Longboat Squashers, who will compete in the tournament. The long term vision is to create India's very own Squash league to be able to produce and encourage the best talents in the country.
BSL RULES & REGULATIONS FOR THE MATCHES :
Match Combinations:
| | |
| --- | --- |
|              CATEGORY |                TIME |
|                       7 |          5 PM SHARP |
|                       6 |         5:30 PM SHARP |
|                       4 |         6 PM SHARP |
|                       2 |        6:30 PM SHARP |
|                       1 |        7 PM SHARP |
|                       5 |        7:30 PM SHARP |
|                       3 |        8 PM SHARP |
Grace time of 10 minutes will be given, if the player doesn't start the game within the stipulated time, then the match will be considered a walkover,
For example, if the first match scheduled to start at 5pm is a walkover, then the second game has time till 540pm to start the game.
Eight teams will be divided into 2 groups by way of lots
Each team will play against each other once in the league stages
The top team from each group will qualify for the finals
In case there is a Tie in the league stages, then First head to head matches will be considered, if it's still a tie, then no of matches won / lost will be taken into consideration, if it's still a tie, then no of sets won / lost will be taken into consideration, if it's still a tie, then no of points won / lost will be considered, if it's still a tie, then we will toss the coin to decide who tops the group.
All players must wear the Team T-shirts while playing the matches, Its COMPLUSORY as we have sponsors logo in all the T-shirts, Captains please make a note, anyone found playing without the team T-shirts , the team will be penalized.
There will be an entry fees of Rs 500 per player, Captain please collect it from the players and hand it over to the organiser before the tournament starts.
The 4 Semi Finalist will Play a BSL Championship League in the Month of August 2022
Championship League format will be, each teams play each other once, the top two teams will play the finals.