International Beer Day & Mead Day Brings You Two Celebrations, One Delightful Beverage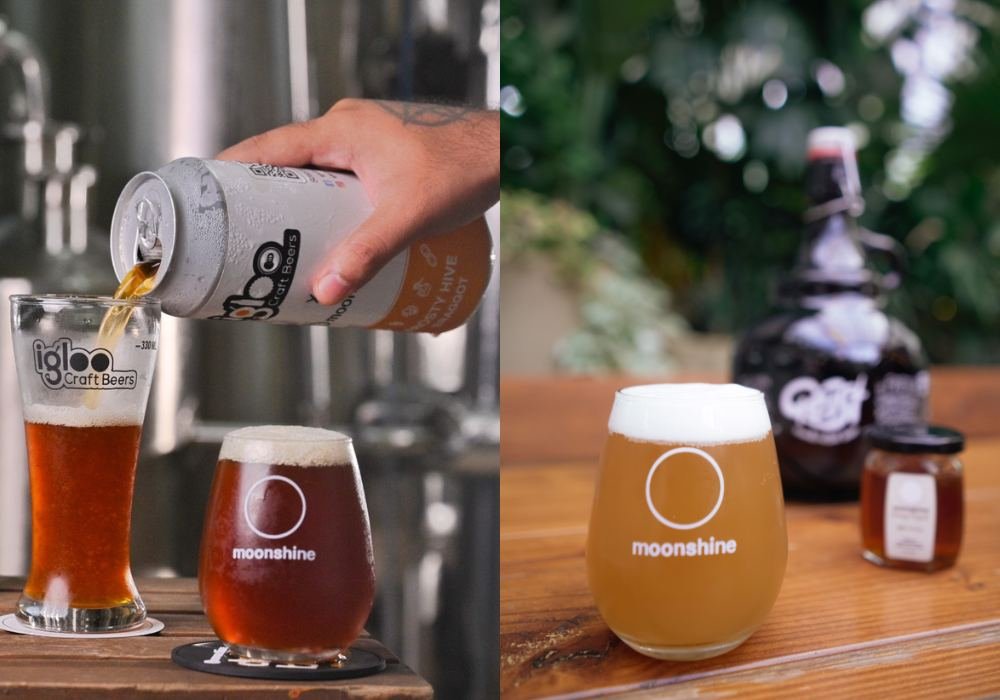 Moonshine Meadery, Asia's and India's first mead brand, collaborates with two esteemed breweries – Geist Brewing Co in Bengaluru and Igloo Craft Brewery in Mumbai. The highlight of this celebration is the launch of a one-of-a-kind beverage – Braggot, a delicious blend of beer and mead, sure to captivate the taste buds of all craft beer and mead enthusiasts. This delightful dispute adds to the allure of Braggot and makes it the perfect choice for celebrating both International Beer Day and Mead Day, which fall consecutively on August 4th and 5th, 2023. 
Available exclusively for this month and in limited quantities, patrons can enjoy this collaborative Braggot through takeaway and delivery from all Geist outlets in Bengaluru and Igloo in Mumbai for a limited period of time. 
This Mead Day, Moonshine Meadery will also amplify efforts to spread awareness about the importance of mead, its impact on the honey industry, and the significance of increasing mead and honey consumption for the benefit of pollinators and the environment. 
About Moonshine Meadery
Moonshine Meadery, founded in 2018 by Nitin Vishwas and Rohan Rehani, is India's first mead brand. Crafting meads from 100% pure honey blended with various fruits and spices, Moonshine's low-alcohol, carbonated meads have become a leading presence in the Ready-to-Drink segment beyond beers in India. Their diverse range of flavors includes Apple Mead, Traditional Mead, Coffee Mead, and seasonal MeadLABs like Mango Chilli Mead and Guava Chilli Mead. The brand's commitment to quality and sustainability has earned it recognition in Maharashtra, Karnataka, Goa, Haryana, Rajasthan, Himachal Pradesh, UAE, Australia, and New Zealand.