No Gurugram microbrewery has applied for renewal of licence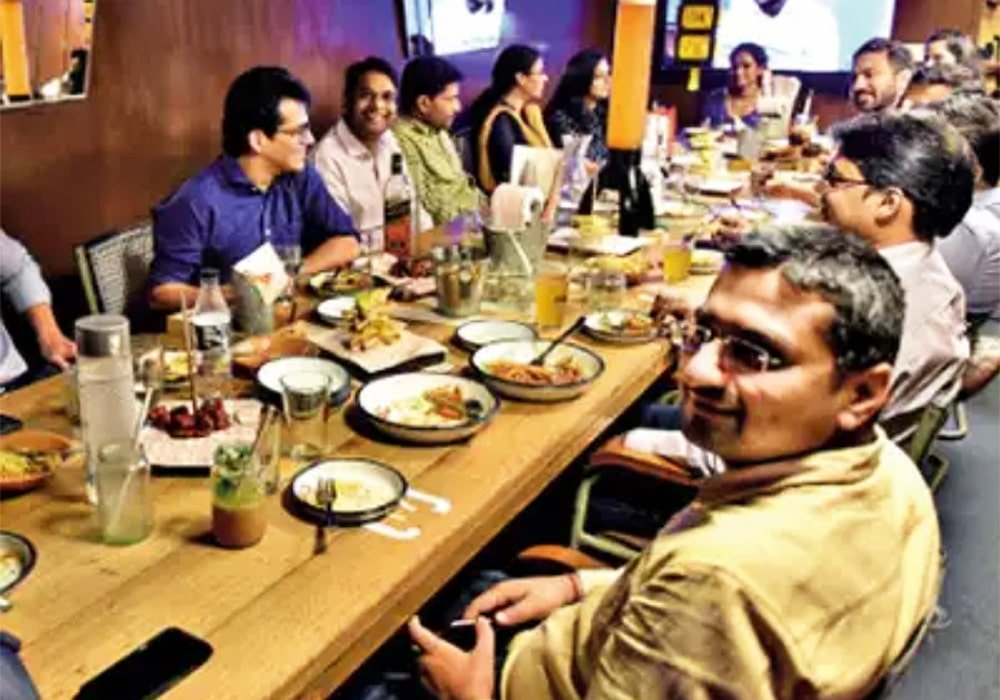 "Opening a microbrewery after the lockdown will need a minimum working capital of Rs50 lakh. Where will this money come from? asks the owner of a popular standalone distillery-cum-bar in Gurugram, of which the city has nearly 50.
This doesn't factor in investment that has gone down the drain, literally. In the third week of April, a month into the lockdown, these microbreweries had to discard their brew – around 1 lakh litres between the 50 establishments.
Low Spirits
In the third week of April, around 50 microbreweries had to discard their entire brew
None of them has applied for renewal of their license, which lapsed on March 31
Excise dept says this is due to the lockdown
Microbrewery owners say running such an establishment is no longer profitable, and they will need at least Rs50 lakh to re-enter the business
In the third month of the current fiscal, none of these establishments has applied for the annual renewal of their license, which lapsed on March 31st. The excise department says this is due to the lockdown and the renewal process will begin once bars and microbreweries receive permission to reopen.
But many microbrewery owners told TOI that given the prevailing business conditions, they would simply not reopen as the concept was built around higher footfalls, the city's large corporate clientele, and buzzing nightlife, none of which is possible when social distancing is the norm.
COVID-19 is a huge hiccup for breweries
With the number of Covid-19 cases increasing in Delhi and Gurugram, they don't see this changing over the next few months.
Inderjeet Singh Banga, the Gurugram chapter head of the National Restaurant Association of India (NRAI) and owner of Prankster, said he fears only 15-20 outlets may survive while the remaining may just shut shop. He agreed reopening under the current licensing regime would entail a hefty reinvestment and many businessmen simply did not have that kind of money after two straight months of being in the lockdown.
License and other fees cost microbreweries Rs 40 lakh annually. The average monthly rent is Rs 7-8 lakh for such an establishment in the city. There are staff salaries and overheads too. Since the license fee is a one-time payment, microbrewery owners said they will need at least Rs 50 lakh to re-enter the business, unless the Haryana government comes to their rescue.
Deputy chief minister Dushyant Chautala, who also holds the excise portfolio, told TOI on Wednesday the government was aware of the concerns of the food and beverage industry. He also said that the problems microbreweries are facing would be specifically looked into. "So far, we have not received any representation from microbreweries about their concerns. We will allow the sale of bottled beer at hotels and Haryana tourism facilities after receiving representation," Chautala said.
He said the government had allowed hotels to start in-room services but due to an increasing number of Covid-19 cases, particularly in Gurugram, pubs, bars and microbreweries had not been given permission to operate. "Even if we allowed them, it is unlikely people will visit right now," said Chautala.
Chautala is heading a committee that will decide on exemptions and relaxations in license conditions once the lockdown is fully lifted. "We will make a decision only after the Union home ministry lifts the lockdown and makes a complete assessment of the damage. We will provide relaxations and decide on the future license, but details of it can be decided only after the lifting of the lockdown," he said.
Chautala said the state was suffering huge losses too because excise, GST and VAT collections had all taken a hit. "Revenue collection will certainly get affected. We are monitoring the situation and will come up with necessary policy measures to revive economic activity," said Chautala.
Source:
timesofindia.indiatimes.com