"Strategies for Success in a Competitive Market": Insights by Sandeep Singh Katiyar, CEO of The Finch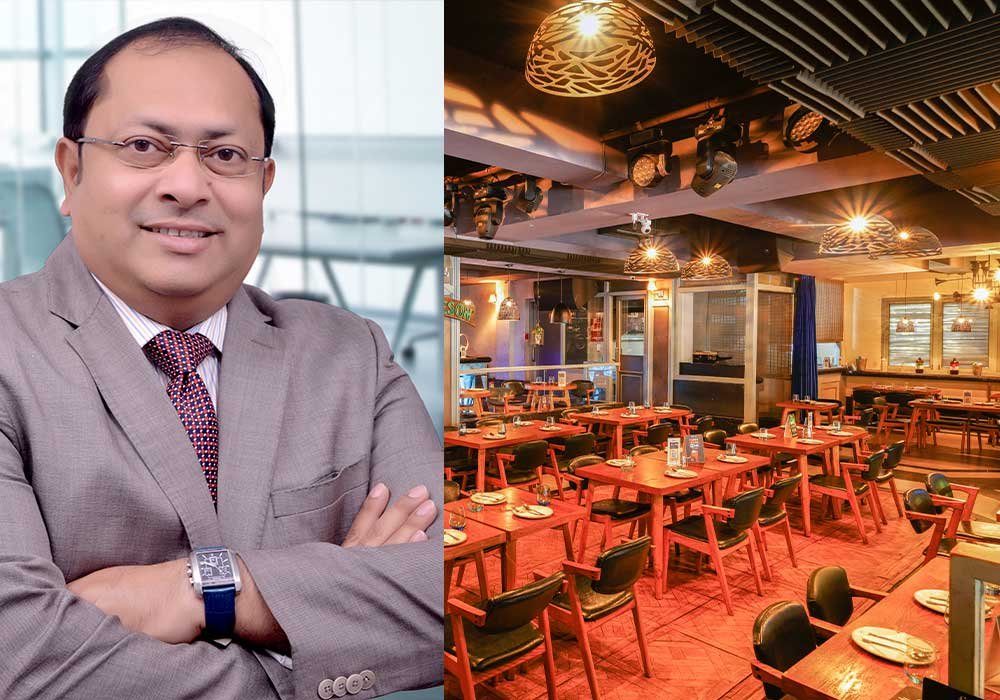 The Finch originates from Yellow Mount Capital (YMC), a unit of Singapore-based financial services company Greenfield Advisory. YMC was established in 2015 by Sandeep Singh Katiyar with the goal of helping Indian entrepreneurs accomplish their goals. The organisation works to close the financing gap and support innovators around the nation.
Whether you're a craft beer aficionado, a food enthusiast, or simply looking for a place to relax and unwind, The Finch offers an unforgettable experience. It's a haven where exceptional beers, delicious food, and a welcoming atmosphere come together to create a truly remarkable dining and drinking destination.
In the below interaction with Sandeep Singh Katiyar, CEO of The Finch, we discussed about The Finch, its unique concept, including the handcrafted beers brewed on-site and the fusion of gourmet cuisine on the menu. He also shares his views on the upcoming hospitality industry trends and restaurant industry evolution.
Tell us about Finch. When did you decide to enter the hospitality space?
The Finch is born from my unwavering passion for hospitality and the pursuit of a truly remarkable dining experience. Since 2017, we have embarked on a journey to create an inviting and serene space where music takes centre stage. Our vision encompasses live performances from bands of various genres, providing an unmatched musical experience. Complementing the melodies is an extensive selection of craft beers, exquisite mixology cocktails, and an eclectic global menu that reflects our minimalist yet refined aesthetic. 
What were the most difficult challenges you faced when you first started?
In the dynamic world of startups, we encountered a multitude of challenges – market competition, sourcing premium ingredients, and assembling a remarkable team. However, one particularly formidable obstacle loomed: establishing The Finch as a distinctive brand with an unforgettable identity. In the early days, live music struggled to capture attention, yet we tenaciously fostered a devoted community of music enthusiasts. Our quest to discover extraordinary musicians and connect with passionate artists was no less demanding. Yet, through unwavering determination and an unwavering commitment to excellence, we have emerged as a cherished haven where culinary mastery converges with captivating live performances. Within our intimate and soul-stirring ambience, guests are transported to a realm where they can escape, unwind, and be enthralled by the enchantment of live music.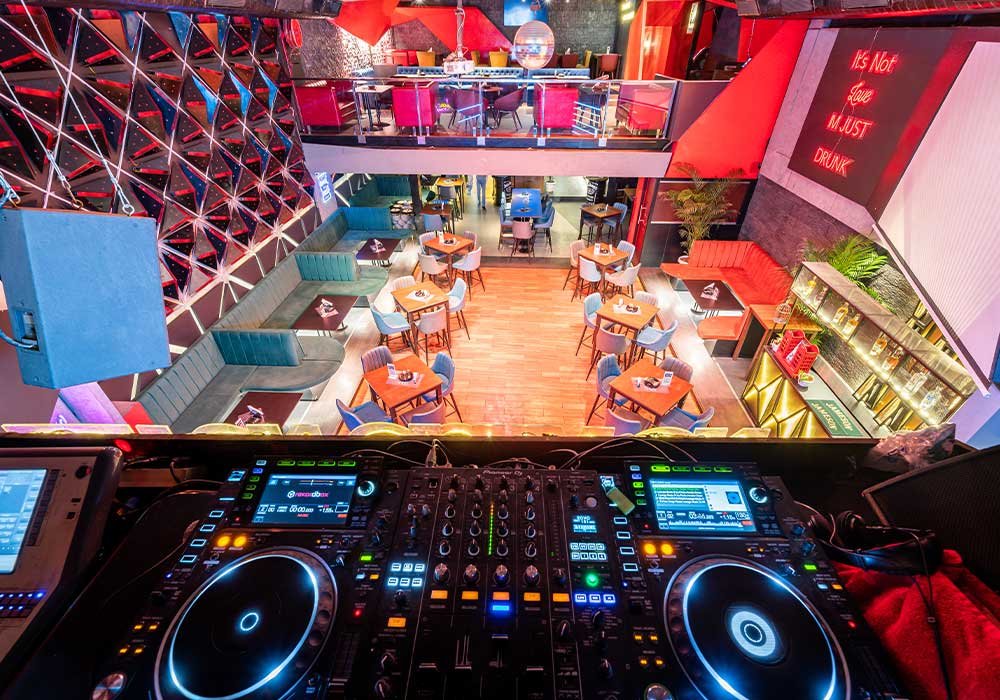 What is the USP of The Finch? What is unique about the restaurant and bar?
The Finch satisfies the craving for extraordinary live music, artisanal craft beer, top-notch mixology culture, and global cuisine. Prepare to be enchanted by both local talents and internationally renowned acts as we curate the perfect ambience for captivating melodies and engaging conversations. Immerse yourself in the symphony of The Finch, where dining and music harmonize in perfect unison. To give customers the most compelling dining experience possible and to create and promote a great-tasting experience.
What is your target market/customers? What is your customer service philosophy?
We primarily cater to business owners, couples, high-end singles, families, tourists with money, wealthy image seekers, and compulsive spenders to provide trendsetting dining experiences. Our customer service philosophy is straightforward – to create an environment that fosters genuine connections, allowing our guests to relax and unwind. We understand that every guest is unique, and we strive to cater to their individual preferences and create a personalized experience that exceeds their expectations.
How has covid affected your business? Do you think consumer preference has changed post covid?
Like many other industries, COVID-19 has impacted our business, leading to temporary closures, reduced capacities, and increased safety measures. However, we have adapted by embracing technology, implementing enhanced sanitation protocols, and expanding our delivery and takeout services. Consumer preferences have indeed changed post-COVID, with an increased emphasis on hygiene, safety, and contactless services.
 How do you market your restaurant? What marketing strategies do you employ?
We employ a comprehensive marketing strategy that includes social media marketing, targeted advertising, Public Relations and influencer collaborations. We also host various events, live music performances, and seasonal promotions to drive footfall and engage our customers. Our marketing approach is centered around creating a sense of community and promoting a lifestyle and experience, rather than just selling our products.
What role does social media play in your marketing strategy?
Social media is an essential part of our marketing strategy, as it allows us to connect with our customers and showcase our brand identity. We leverage various platforms like Facebook, Instagram, and WhatsApp to promote our offers, events, and brand values. Social media also enables us to engage with our customers, understand their preferences, and create personalized experiences.
What are your long-term restaurant objectives?
As the CEO of The Finch, our long-term objective is to become a leading player in the global hospitality industry. We aim to expand our brand across the world by opening new outlets in major cities and tourist destinations. We believe that our unique combination of craft beer, mixology, and multi-cuisine menu, along with our impeccable customer service and minimalist design, will continue to attract a diverse customer base. We also plan to explore new avenues, such as food delivery and catering services, to expand our reach and make our brand more accessible to customers. We also aim to spread globally with the launch of The Finch Bangkok and we are soon looking to expand to other parts of the globe.
When do you know it's time to expand or open a new location?
As a business, we constantly monitor our performance metrics, such as revenue, customer feedback, and market trends, to determine when it's time to expand or open a new location. We also conduct thorough research on potential new locations to ensure that they align with our brand values and have the potential to be profitable. Once we identify a suitable location, we develop a detailed expansion plan that includes market analysis, financial projections, and operational strategies to ensure a smooth launch.
How has the restaurant industry evolved since you began?
I have witnessed firsthand the rapid evolution of the restaurant industry over the years. Customers today are more discerning and demand high-quality food, drinks, and experiences. In response to these changing customer preferences, the industry has witnessed a surge in concept-based restaurants, bespoke dining experiences, and innovative menus. Moreover, technology has also played a significant role in the industry's evolution, with the rise of online ordering, delivery services, and digital marketing. As a result, restaurants today need to be agile and adaptable to stay ahead of the curve.
The restaurant industry has changed 180 degrees over the last few decades. Concept-based restaurants, new trends like craft beer and Mixology, and an uptick in bespoke dining experiences are apparent consequences of the changing time and progressive customer demands. The restaurant is not just an eatery anymore; it's a place to unwind after a long hectic day to escape the mundane daily routine. It's more of a place to spend some good moments with your people that lingers long in memories. That leads restaurateurs to transform it into a better experience with novel themes, concepts, and ideas. 
What are some of the industry trends you've noticed?
I have noticed several industry trends that are worth mentioning. Firstly, there is a growing demand for sustainable and locally sourced ingredients, as customers become more environmentally conscious. Secondly, there is an increased interest in mixology and craft beer, as customers seek unique and creative drinks that complement their dining experience. Thirdly, there is a trend towards immersive dining experiences, such as chef's tables and pop-up restaurants, that offer customers a more personalized and exclusive experience. Finally, there is a growing importance of digital marketing and social media in promoting and growing a restaurant brand.
Do you have any advice for aspiring restaurateurs?
My advice to aspiring restaurateurs would be to focus on creating a unique and memorable dining experience for their customers. This involves paying attention to every aspect of the business. I believe to be ahead of the game, Data is very important – it helps you make decisions faster and more accurately. Regular client feedback and action is also vital cog in the game. One must be aware of the latest happenings, trends and openings around the vicinity to stay in control. One also needs to build a strong execution team to get things done effectively.