Cooking With Beer Is Too Easy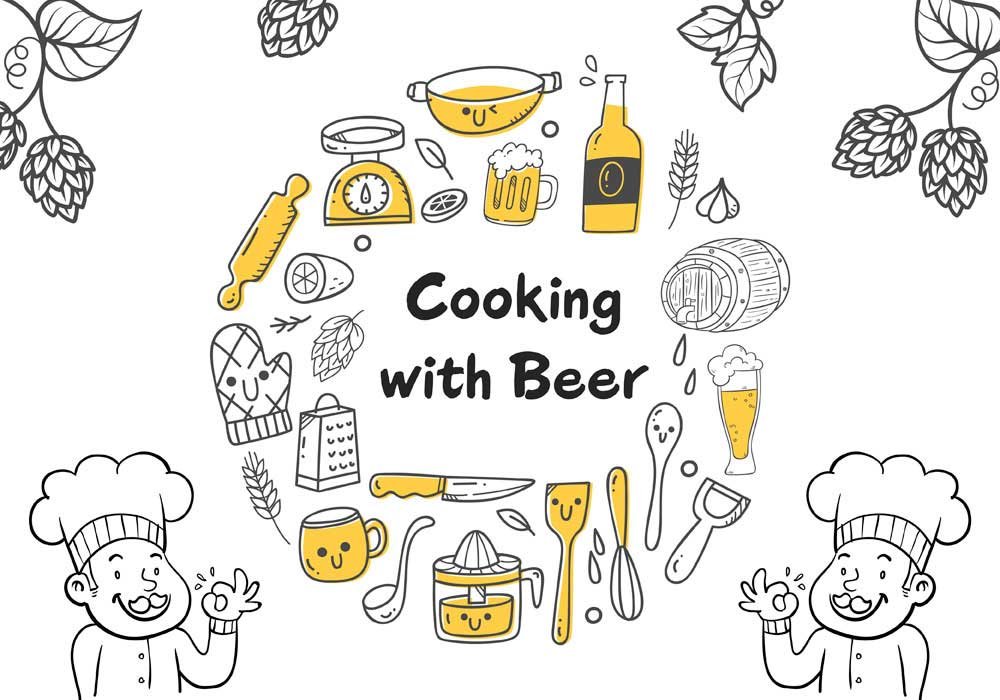 The world's greatest seasoning, beer, is one of the easiest things to cook with. Using beer to marinade food, such as mutton, chicken, and seafood, can tenderise them. In addition to being a beverage, it has been used as a table companion for centuries. Food is basted or layered with beer before roasting, baking, or broiling. Beer imparts a dark colour to the food and highlights the gravy when roasted, baked, or grilled.
Beer is unsurpassed as a liquid for baking. Adding it to biscuits, cakes, and homemade breads adds lightness and buoyancy. Reconstitute fresh or frozen foods using beer and package mixes.
While cooking, the alcohol in the beer evaporates, leaving behind a delicate taste that will intrigue foodies. As an alternative to water, beer is used over the simmering liquid to enhance the rich flavours of the meat and vegetables.
Using Beer in your recipes makes them more entertaining, based on research and trials. There's no need to wait; quit drinking and start cooking today.
Beer & Cheddar Fondue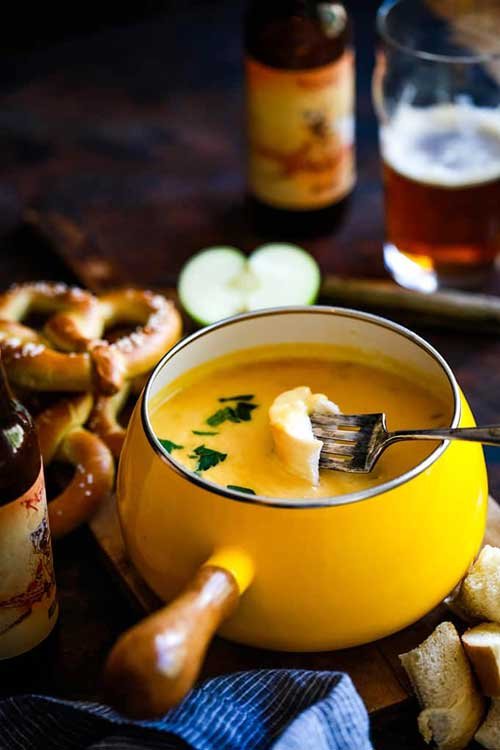 Ingredients
4 cups shredded cheddar cheese
1 tablespoon all-purpose flour
1 cup beer
3 garlic cloves, minced
1-1/2 teaspoons ground mustard
1/4 teaspoon coarsely ground pepper
Radishes, sliced apples and breadsticks
Directions
In a large bowl, combine cheese and flour. In a small saucepan, heat the beer, garlic, mustard and pepper over medium heat until bubbles form around the sides of the pan.
Reduce heat to medium-low; add a handful of cheese mixture. Stir constantly, using a figure-8 motion, until almost completely melted. Continue adding cheese mixture, 1 handful at a time, allowing cheese to almost completely melt between additions. Keep warm. Serve with radishes, sliced apples and breadsticks.
Soft Beer Pretzel Nuggets
Ingredients
1 bottle (12 ounces) beer
1 package (1/4 ounce) active dry yeast
2 tablespoons unsalted butter, melted
2 tablespoons sugar
1-1/2 teaspoons salt
4 to 4-1/2 cups all-purpose flour
10 cups water
2/3 cup baking soda
Topping
1 large egg yolk
1 tablespoon water
Coarse salt, optional
Directions
In a small saucepan, heat beer to 110°-115°; remove from heat. Stir in yeast until dissolved. In a large bowl, combine butter, sugar, salt, yeast mixture and 3 cups flour; beat on medium speed until smooth. Stir in enough remaining flour to form a soft dough (dough will be sticky).
Turn dough onto a floured surface; knead until smooth and elastic, 6-8 minutes. Place in a greased bowl, turning once to grease the top. Cover and let rise in a warm place until doubled, about 1 hour.
Preheat the oven to 425°. Punch dough down. Turn onto a lightly floured surface; divide and shape into 8 balls. Roll each into a 12-in. rope. Cut each rope into 1-in. pieces.
In a Dutch oven, bring 10 cups of water and baking soda to a boil. Drop nuggets, 12 at a time, into boiling water. Cook for 30 seconds. Remove with a slotted spoon; drain well on paper towels.
Place on greased baking sheets. In a small bowl, whisk egg yolk and 1 tablespoon water; brush over pretzels. Sprinkle with coarse salt if desired. Bake for 10-12 minutes or until golden brown. Remove from pans to a wire rack to cool.
Freeze Option
Freeze cooked pretzel nuggets in airtight containers. To use, thaw at room temperature or, if desired, microwave on high for 20-30 seconds or until heated through.
Simple Sweet 'n' Tangy Pork Chops
Ingredients
1/4 cup beer
4 teaspoons ketchup
1 tablespoon brown sugar
2 bone-in centre-cut pork loin chops (3/4 in. thick and 7 ounces each)
1/8 teaspoon salt
Dash pepper
1 tablespoon canola oil
Directions
Mix beer, ketchup and brown sugar. Sprinkle pork chops with salt and pepper.
In a large skillet, heat oil over medium heat; brown chops on both sides. Add beer mixture to pan; bring to a boil.
Reduce heat; simmer, uncovered, until a thermometer inserted in pork reads 145°, 1-2 minutes. Remove chops from pan; keep warm.
Return sauce to a boil; cook and stir until slightly thickened. Serve over pork.