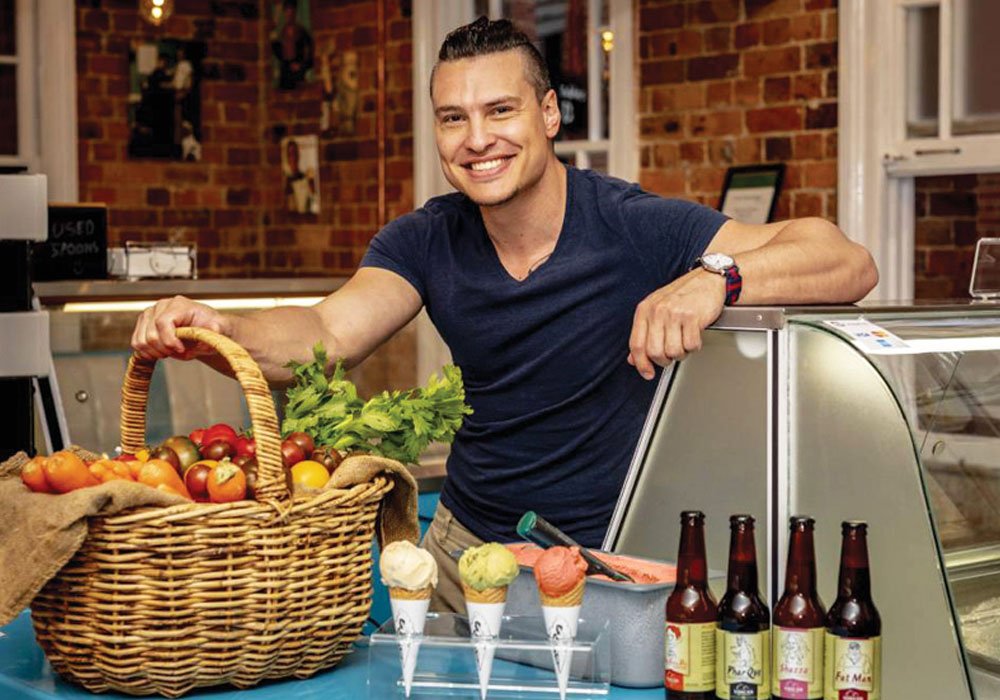 If there's one thing people love, it's booze-infused icey treats, Masterchef season finalist Ben Ungermann hosted a specially curated brunch at VR Bengaluru Mall in the month of September. Ungermann was in Bengaluru as part of his 'World Tour' covering Indonesia, South Africa, India, Dubai, Singapore and Netherlands. Ungermann remarked, "India is a land that boasts of some of the finest cuisines which are as varied as its culture and tradition. My exploration for newer cuisines and influences has brought me to this country. I love experimenting, revolutionizing and combining different flavours to create something unique."
While in Bengaluru recently for the launch of 'Brunch with Brews' in The Whitefield Arms, Ungermann conducted a live demonstration of his signature dishes for his fans. Among them was his unique Beer Ice Cream served with Mascarpone, Cinnamon Biscuit, and dehydrated apple chips and we were there front & centre to try this mouth-watering divinity. What's more? His fans also got to click a picture with Ben as he stopped by their tables for a candid chat, relish his signature grills along with a vast array of brunch specials, while a live band played, and they relaxed and mingled with all their favourite people.
Shortly after in conjunction with Cream Stone, is whipping up three quirky, limited edition flavours of ice cream – PopCorn, Coffee Cardamom and Salted Caramel ice cream with potato chips and shaved chocolate. These three flavours are available on the platform from 23rd October to 23rd November and consumers across Hyderabad, Chennai, Bangalore, Pune, Kochi, Coimbatore, Indore, Vijayawada and Visakhapatnam.
The celebrity chef opened his flagship ice-cream store in hometown Ipswich (Australia) earlier this year. "I don't use any stabilisers or preservatives, and we sell wacky & distinctive flavours including a delicious roast garlic scoop, strawberry balsamic, chocolate mandarin and even a sambal ice-cream". After the finale, he planned to start a Dutch-themed cafe dedicated to his grandmother. But his fans would not hear of it and he started Ungermann Brothers Ice Cream Parlour in his hometown Ipswich with his brother. "My fans only wanted an ice cream', he said. The 34-year-old chef hinted at a possible store in the city. "I do not know if it will be Ungermann brothers but there will definitely be something in India very soon. Bengaluru is the first place we looked at.I cannot reveal too much.
About World on a Plate: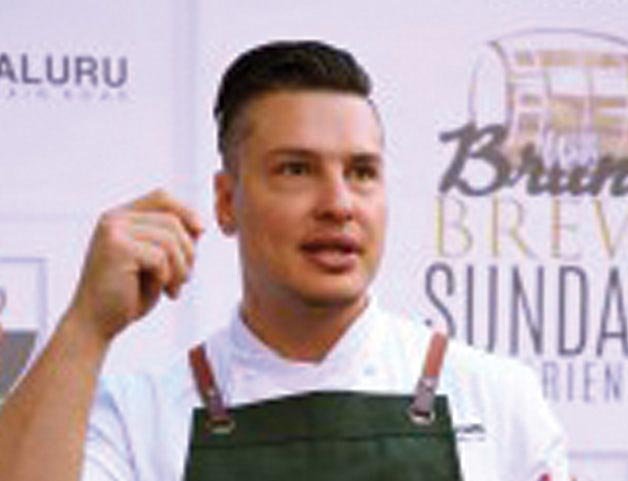 Organised by World on A Plate, veterans at providing a platform for chefs, cuisines, restaurants and food lovers of India to come together and showcase the depth and array of Indian culinary art. WOAP is a part of Gold Rush which was Conceptualized in 2015 and founded by Kiran Soans. A disruptive marketing and events company, Gold Rush believes in breaking conventional rules, to disrupt status quo and experiment with new marketing methods.