Brought to you by DVKSP IMPEX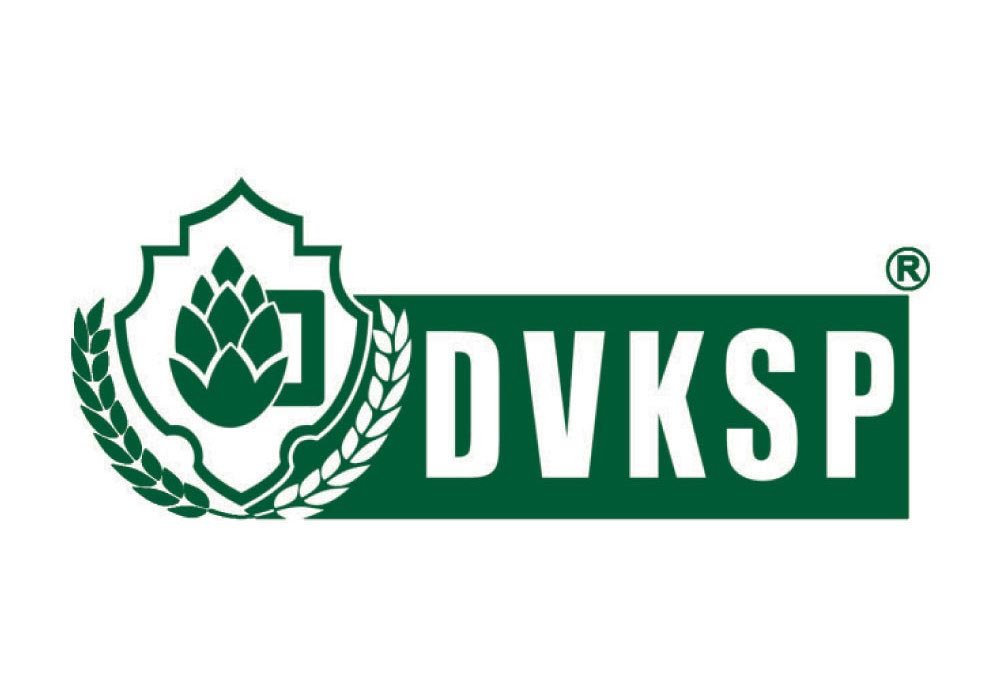 Mumbai played host to this edition of leading trade fair Drink Technology India. The success of the most important event for India's beverage industry remains unchecked: The trade fair alliance consisting of drink technology India (dti), organized by Messe München, and indiapack pacprocess and food pex India, organized by Messe Düsseldorf, recorded higher numbers of exhibitors and occupied more exhibition space. The number of visitors remained at a very high level as well. The fair's further growth reflects the dynamic development of the Indian beverage and liquid food market, in which high growth rates are again forecast to climb.
DVKSP Impex Pvt Ltd, operates in the area of imports and exports for a variety of beer and brewing products and is one of India's leading suppliers for quality hops, malts and other brewery products from USA, UK, Czech Republic, Belgium and more. Supplying more than 40 types of base and speciality malts from the world over, manufactured by leading maltsters. Today they are one of the leading suppliers of malts and hops in India. And have built several alliances based on trust that have proven to be long-term trading relationship with their global clientele. Brands like Castle Malting, White Labs, Alpine Hops, Brew of and more are available at DVKSP Impex Pvt Ltd.
Place2Beer:
Renowned for their workshops, and knowledge forums, this year DVKSP organised a first-of-its-kind titled 'Place 2 Beer', where finished beer products were on offer for visitors & exhibitors attending Drink Technology 2018. Visitors were able to try Indian beer variations at the new place2beer. The focus at the platform was not only on beer tastings, but above all on networking and sharing knowledge among representatives from microbreweries, medium-sized and industrial breweries, and brewing suppliers.
The beers on offer included well-known beer brands started in Mumbai.
White Owl: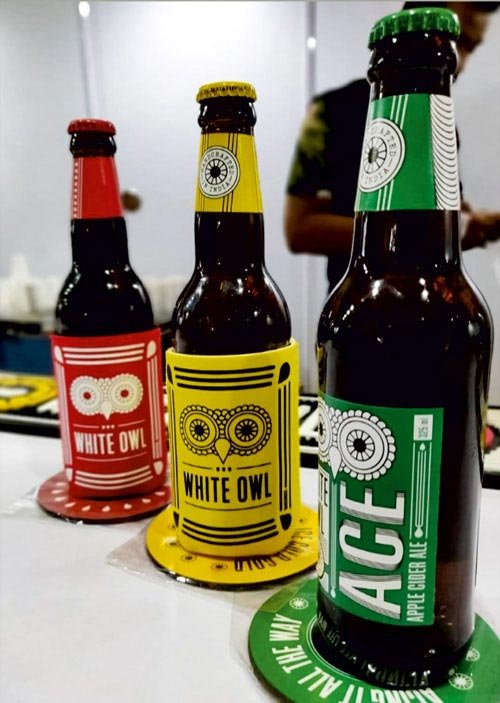 White Owl Brewery, a small Mumbai-based brewery is now set to launch two of its award-winning craft brews in bottles to significantly expand the availability of its handcrafted beer across the country. With a wide portfolio of craft beer, brewed in small batches under the leadership of a highly experienced and internationally trained brewing team, White Owl Beer is known to boast crisp, complex flavours, distinct aromas, an alive and inviting appearance and smooth texture. Available at Place2beer was the Belgian Wit (Spark), Irish Red Ale (Diablo) and the French Apple Cider (Ace)
Gateway Brewing Company:
Gateway Brewing Company was founded on 1st Nov, 2011 with a single purpose: to brew classic styles of beer with local ingredients and make them available to bars & restaurants at an affordable price. Founders Navin Mittal, Rahul Mehra & Krishna Naik, are all brewers who are passionate about beer and the business of beer. After having put considerable effort into changing and shaping Mumbai's micro-brewery policy, they are now ready to tap Gateway Brewing Company's beers across Mumbai's bars & restaurants. Available at Place2beer was the Doppel Ganger inspired from a classic German dunkelweizen and their infamous White Zen, a German style Wheat Beer bearing hints of clove and banana.
Independence Brewing Company: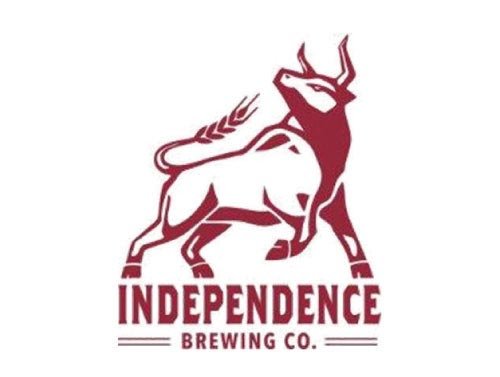 IBC showed up with an Oktoberfest Märzen, brewed with significant amounts of Vienna & Munich Malt as dictated by tradition. This Amber Lager showcased a rich toasty & bready character along with sufficient hop bitterness. Also available was their American Pale Ale, highlighted with notes of grapefruit and ripe mango balanced by a hoppy aroma & malty backbone.
Doolally: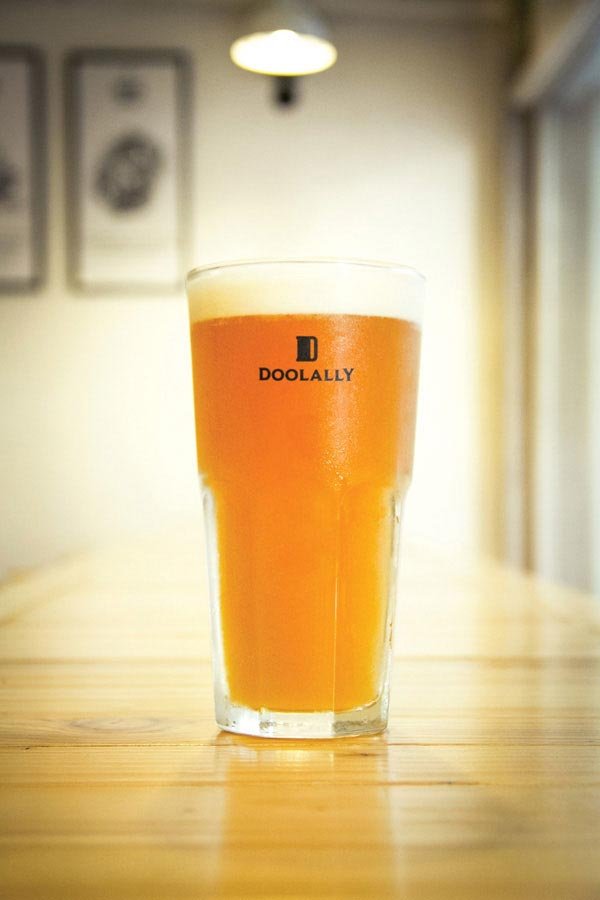 The first company in India's history to be granted a microbrewery licence was Doolally in 2007, Suketu Talekar & Oliver Schauf, co-founders add, Doolally "Customers are not intimidated by beer and have a natural curiosity about it, In a few years, I see the craft beer industry in India overtaking wines in terms of revenue and scale." Taking the concept of local to the next level, Doolally has, with farmers in Vidarbha, even begun to grow its own wheat.
CRAFT BEER FORUM
DVKSP Impex Pvt Ltd & Castle Malting played co-organisers to a panel discussion arranged for this year's Drink Technology 2018. Spanning across two-days guest speakers covered topics of importance centric to the beer & brewing industry in India.
Microbreweries in IndiaCreating a Craft Beer Revolution (Opportunities & Challenges)
Speakers included owners from renowned microbreweries in India like Navin Mittal from Gateway Brewing, Sibi Venkataraju from Toit, Bangalore, Rekhansh Karamchandani from recently launched XOOX Brewmill, Kapil Dua from BierGarten, Manu Gulati from Effingut Pune and Anand Morwani from Brewbot Mumbai.
The session took place on the 24th of October, focussing on dedicated topics like setting up a brewery, aspects to keep in mind while getting into the business, pointers on equipment selection & brewery discharge, and mostly how these businesses have expanded since their conception.
How to Market Craft Beer? How to Spread Awareness for Craft Beer?
The second panel conducted on the second day of the exhibition. Focussed on the marketing aspect of craft beer in a surrogate marketing world, and how to spread awareness for craft beer & breweries. Guest speakers included, John Eapen from Tales of Froth, Pranav Jain founder of Brew Buddy, Abhishek Chinchalkar from Bombay Duck Brewing and Amar Shrivastava from Ministry of Beer.
Importance of Safety & Hygiene in a Brewery
A topic that's been making the rounds and is of utter importance to set a standard in breweries across India, be it a microbrewery, craft production or a commercial brewery. This forum gathered on the 25th of October, presenters included Tejender Kumar, Head Brewer from Soi 7, Sushil Gumte, Head Brewer from Independence Brewing Co, Rohit Raj, Master Brewer from RJ Brewing Solutions, Lalit Vija from BierGarten and head brewer Rahul Baliyan.
The Craft Beer Seminars, experts from the scene demonstrated what impact microbreweries are having on beer brewing and what trends are influencing the craft beer sector. Bruno Bonacchelli, brew master at Castle Malting Belgium and one of the speakers at the seminar, was enthusiastic: "I'm impressed by the high technical standards in the Indian craft beer market and about how quickly the latest methods and technologies are adapted."
About Brewer World
Brewer World was official Media Partners for this edition of Drink Technology India 2018 which took place in Mumbai. To promote the beer industry in India, Brewer World also partnered with DVKSP Impex to bring forward Place2Beer & Craft Beer Forum. Brewer world is India's first and only quarterly published a techno-lifestyle magazine dedicated solely to the beer & brewing industry, their allied partners, and beer enthusiasts. Our content is focussed on both commercial and craft breweries, best of brewing products and solutions, innovative technologies, brew ingredients, corporate journeys of leading global brands and insights from beer experts. In addition to technical content, the magazine will also cover lifestyle aspects of beer, food pairing cooking with beer, education, people, as well as national and international events.