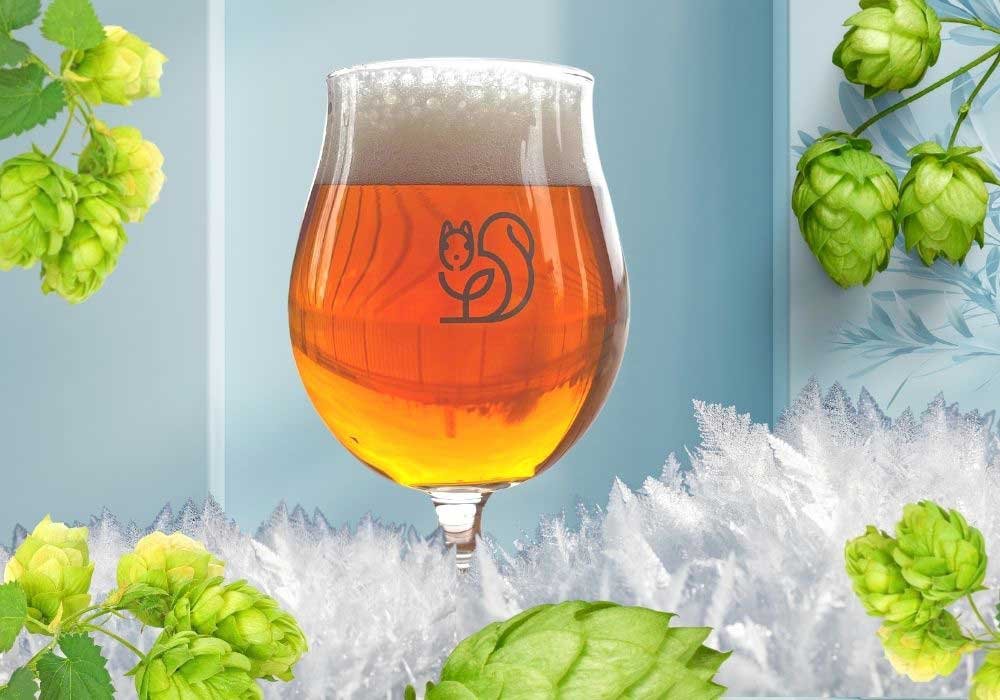 It's fairly common in the craft brewing industry to shift course and pick up a new trend that emerges from the creative minds of brewers. One of the latest emerging trends has left people scratching their heads, courtesy of Cold IPA. So, what exactly is a Cold IPA?
Well Cold IPA, unlike its name, isn't about the temperature you drink it at and definitely isn't an IPA that is enjoyed "on the rocks" either. It is about process and ingredients. It's a new spin on IPAs that is clean, crisp and refreshing like a lager with IPA characteristics without leaning too far into being a lager-style. This is often debatable among the brewing community and there are always two sides to it. Those two camps are: the "IPA with lager yeast" approach and the "Dry-hopped Lager". So, which one is it?
The Definition
Curious to know, we've asked Callaway Ryan, Director of Brewing Operations at Windmills Brewpub in Texas, to shine some light on Cold IPA's definition. Here's what he had to say.
"For me, a Cold IPA is an adjunct lager with an IPA hopping schedule. It should be highly attenuated, but not necessarily as harsh on the palate as a west-coaster. Given the delicate body and high degree of attenuation, avoid going too high on the IBU scale. Dry-hopping can be a little challenging with lagers, so I hope to do some experiments with hop-dipping and downstream hop products on our next go-around." explains Callaway Ryan.
The Cold IPA strives to create a balance of being clean and crisp. For this, yeast is really critical as it allows the hops to emphasise and really stand out instead of being a product of what the ale yeast adds. Is Cold IPA a perfect foundation to highlight the hop characteristics?
"Cold IPA can be a more delicate beer in my experience, so it requires a deft hand. Grassiness and harsh bitterness really stand out when you're making what is otherwise basically a Bud Light clone, but it also leaves a huge platform for hop flavours and aromas." says Ryan.
Cold IPA at Windmills
Windmills Brewpub in Texas currently features a Cold IPA on tap and soon it is expected to be brewed at their Bangalore outlet. Their 'Root Down' – a Cold IPA in Texas, expresses the aroma of guava and stone fruit with a hint of pine. It is golden yellow in appearance with a very light, soft body that is complemented by a clean, crisp bitterness that's perfect for IPA lovers. With a clean finish and a light lingering, lemon peel like flavour, their IPA is super juicy and refreshing.
"We brew our Cool IPA with about 20% rice to give a soft but crisp mouthfeel. We used Mosaic, Amarillo and Cascade hops to give it a hop profile of big, juicy IPA . All of our lagers are brewed with lager yeast – 34/70." explains Ryan.
We ask, "How has the reception been for the Windmills' Cold IPA?" Ryan responds saying "Nothing really competes with our Hefeweizen and Blonde in terms of volume, but it's our third best seller. The restrained bitterness and light body definitely helps. Many of our newer customers appreciate the hop profile of a big, juicy IPA without the baggage of a West Coast's overbearing bitterness or the big mouthfeel of a hazy."