Discover the LalBrew® App, Lallemand's Newest Smartphone App for Brewers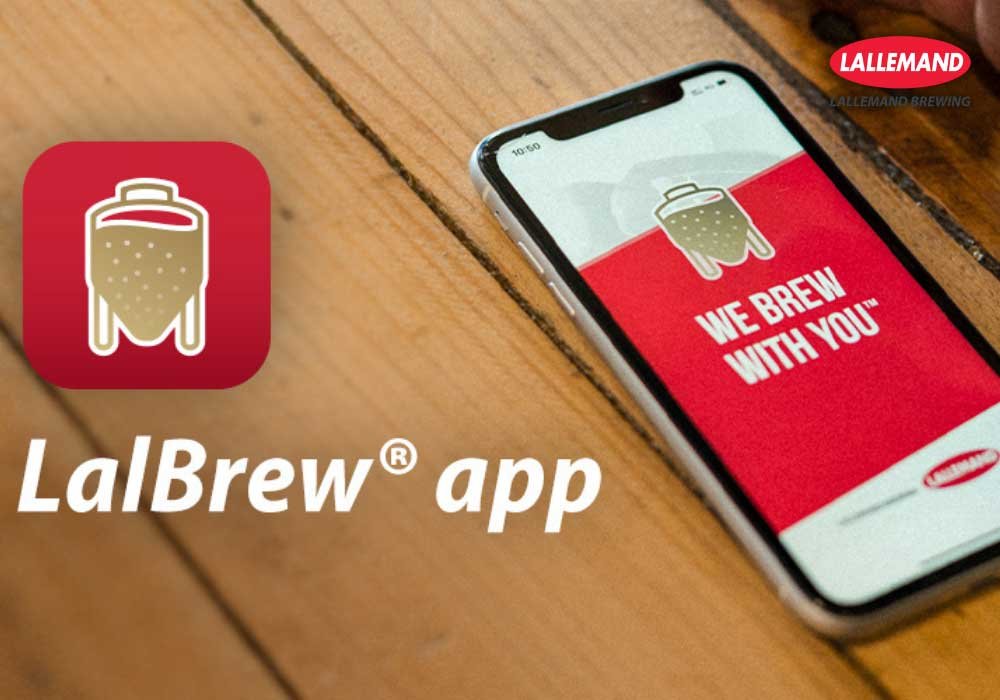 To extend support to brewers across the world, Lallemand Brewing has launched the LalBrew® app, currently available in English, French, and Spanish. This application will provide brewers with helpful tools including a specialised pitching rate and titratable acidity calculators.
Other key features include a specialised Strain Selector tool and distributor contacts to help you find products all over the world. Most importantly, Lallemand Brewing has developed a chat feature that will allow you to ask direct questions to the technical sales team, having access to help at your fingertips!
"We are tremendously excited about the release and the possibility to provide quick and direct support to brewers. It feels like the next logical step in providing quality technical support to our customers." says Brent Jordan, General Manager of Lallemand Brewing.
What are the LalBrew® app features?
Product Catalogue
Discover the whole Lallemand Brewing's lineup, including AB Vickers brewing products and the Siebel Institute of Technology educational offerings.
Strain Selector
The Strain Selector has been created to provide brewers with options, without limiting their creativity. Two calculators are available: Ales or Sour styles. The search can be refined based on brewing strains or characteristics. The calculators recommend products from the following brands: LalBrew®, WildBrew® and Mascoma®.
Lallemand Brewing Global Distributor List
In this tool, you will find the direct contact list of Lallemand Brewing's global distribution partners, along with the type of products they are offering. Homebrew and home wine retailers can still refer to the retailer map on the website.
ABV Calculator
Calculate Alcohol by Volume and Apparent Attenuation here. The ABV Calculator is based on the official ASBC method of calculation.
Pitching Rate Calculator
This calculator will help determine the amount of active dry LalBrew® yeast needed for each fermentation.
Calorie Calculator
Calculate beer nutrition information and calories here. This calculator was developed using the ASBC standard method of calculation.
Bottle Condition Calculator
Use the specially formulated Bottle Conditioning Calculator here. This tool was designed for calculating specific pitching rates and sugar additions for bottle conditioning with CBC-1 Cask & Bottle conditioning yeast.
Measuring Titratable Acidity
Measuring Titratable Acidity is an important tool for brewers to use to understand exactly how much of a particular acid (lactic acid most often) is in a beer.
Chat with Lallemand
The team is excited to be able to connect directly with brewers and provide technical support. From quote requests to technical questions, their chat feature will give direct support and make sure brewers can get the help they need, and their Lallemand-related questions answered quickly and easily.
LalBrew® app is available on Google Play and App Store for free. For a demo video, click here.