Food Pairing with Chef Ranveer Brar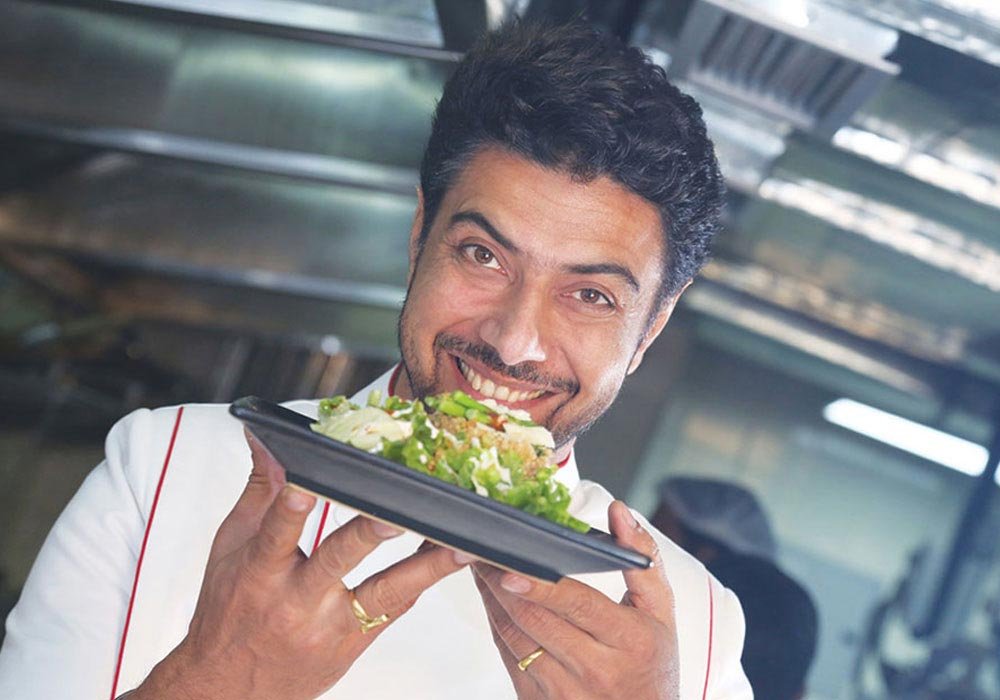 Fermentation has played a great part in evolution of many a dish and cuisines, even. The presence of sugar (in most foods) causes alcoholic fermentation, and this discovery possibly led to each culture and civilisation inventing their own version of Beer.

Beer is nearly as old as cereal farming. One of the oldest prepared beverages in the world, it was used as a currency in some ancient civilisations. Now who wouldn't fancy a wage like that! While it is a widely popular drink, it's interesting to note that akin to wine, there are preferences for beer and food pairing too. A simple rule to follow – Lighter food goes best with a light brew while heavier foods match up with a heavier, darker ale. On that note, here are two recipes to enjoy with your choice of brew.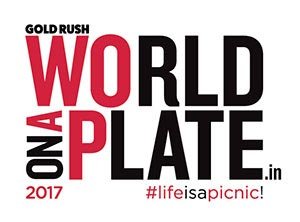 "World On a Plate", is India's biggest and most anticipated International food festival. It features some of the most influential chefs in the culinary world and gives professional chefs an opportunity to compete and show their culinary talents to an audience and a diversified paned of international judges.
WOAP will host the city's top restaurants, cocktail and patissiery bars who will battle it out for "WOAP RESTAURANT/ COCKTAIL BAR/ PATISSIER OF THE YEAR 2017". Audiences are not just spoilt for choices with these pop-up restaurants but also with Masterclasses and awaited tete-a-tete talk show and the live judging event – Masterchef LIVE!
HAWAIIAN CHICKEN DRUMSTICKS
Preparation time 2 hrs
Cooking time 25 mins
Serves 2
INGREDIENTS
6-8 chicken drumsticks
2 tbsps freshly squeezed lemon juice
2 tbsps Cajun spice powder
¼ cup pineapple juice
1 tbsp honey
5 cloves garlic, peeled and minced
1-2 tsp fresh oregano
2 tbsps spring onion, chopped
1 tsp salt
¼ tsp black or lemon pepper
Olive oil
METHOD
Add all the ingredients to a blender jar, except oil and chicken and blend to a smooth paste.
Apply this paste on the chicken drumsticks and marinate for 2 hours.
Arrange the marinated chicken on a greased baking tray. Brush some oil on the chicken. Bake in a pre-heated oven at 200*C for 20-25 minutes.
Remove and serve hot.
CHEF NOTES
A recommended beer to try with this recipe would be a Corona, or a blonde ale. The light notes of the beer, offset the use of pineapple in the recipe.
SESAME SHRIMP STIR FRY
Preparation time: 15 mins
Cooking time: 10 mins
Serves 2
Course: Main course
INGREDIENTS
1 tbsp sesame oil/ vegetable oil
1 tbsp ginger, chopped
1 tbsp garlic, chopped
1 tbsp celery, chopped
1 tbsp green chilies, chopped
1 tbsp soy sauce
400 gms shrimp, peeled
Juice of ½ lemon
1 tbsp corn starch mixed in 2 tbsps water
Salt & pepper to taste
1 tbsp sesame seeds, toasted
METHOD
Heat oil in a wok. Sauté garlic, ginger, celery and green chilies for 2 minutes until they turn light brown.
Add shrimp & sauté for 2-3 minutes more.
Add soy sauce, seasoning, a little water & allow
it to simmer for 3-4 minutes.
Add lime juice and finally the corn starch slurry
for thickening. Let simmer for 2 minutes more. Remove and transfer to serving dish.
Serve hot and sprinkle some sesame
seeds and green onion on top.
CHEF NOTES
Beer brings out salinity and natural sweetness while cleansing the palate. A Belgian style Saison and German style Hefeweizen would be a great accompaniment.