Best Beer Destinations In The US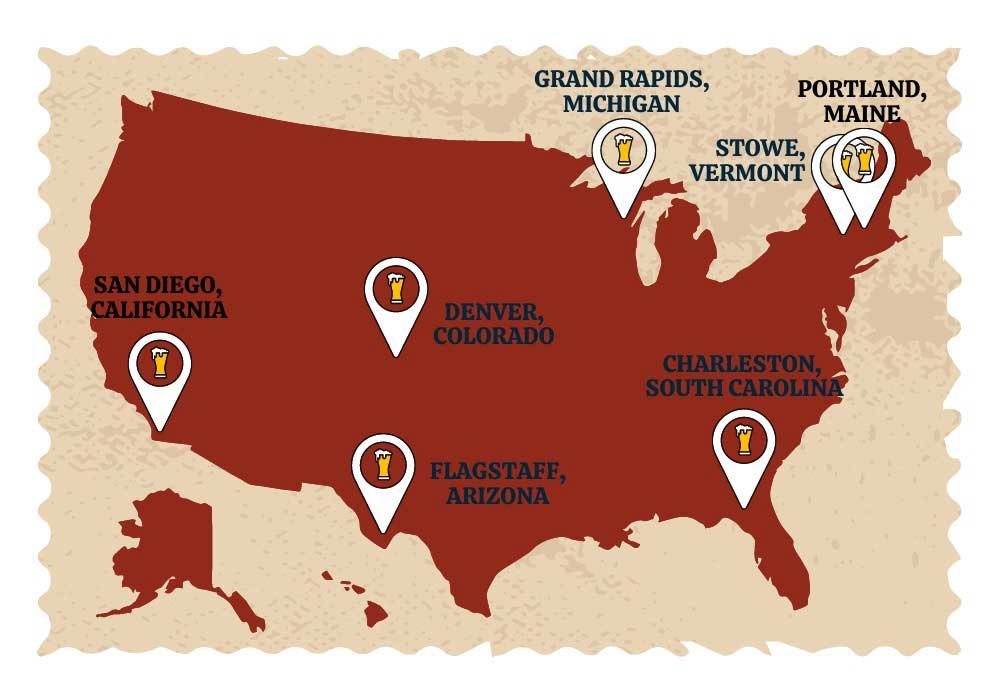 Beer has a lot of fans. Beer outside India is a huge travel experience. With the growing craft beer scene in India, it is really tough to go on Brewery Tours and not many travellers come to India to taste beer unlike wine. India has a good number of vineyards and most of them conduct Wine Tours. Grape lovers enjoy harvests, tours, and to indulge their passion for the grape. There have long been wine-focused travel groups and weekend getaways that take travellers far and wide to explore their favourite drink. But, that is not the case with beer in India. Until the beer tours start in India, let's talk about the beer destinations in the US.
It is encouraging to see craft beer sales outside India growing and, in particular, small breweries that are flourishing in the United States. The number of people traveling for tasting tours has increased since 2019. A study also showed that eight in ten Americans have travelled to a destination specifically to drink alcohol, especially beer. Seventy-two percent of beer drinkers have attended a tasting at a brewery during a vacation in the same survey. This traveling for beer is now called a "Beercation."
Now, I'm sure you would want to go to Beer Destinations or may be knowing about it and still wondering where to head to. Don't stress, because I got you sorted. Here I have shared a few places that will make your vacation a worthy Beercation, or your Beercation a worthy one.
Stowe, Vermont
The state of Vermont has more breweries per capita than any other state, along with a long list of top-rated beers. With farm-to-table foods and hop-filled beers, Vermont is like a beer mecca for New Englanders.
The Alchemist, located in Waterbury, Vermont, is perhaps Vermont's most iconic brewery. They're known for their unfiltered IPAs, especially the Heady Topper. Stowe's Alchemist Brewery just opened a beer garden in summer 2021. Von Trapp Brewery, Stowe Cider, and Idletyme Brewing are all must visits in Stowe.
Charleston, South Carolina
Craft beer is a huge part of Charleston's acclaimed dining scene. The city offers a wide range of contemporary restaurants, shops, and art galleries. It is well known for its southern charm and hospitality as well as its rich history. This region is also home to one of America's largest performing arts festivals.
Charleston's expanding brewery industry is nestled between the streets of cobblestones and century-old mansions.  In addition to a wide selection of craft beers, the breweries offer a full restaurant menu.  In Charleston, you can go on a walking tour, a bus tour or a history lesson. Three historic pubs are on these tours.
You can also take a bus tour that includes samples at every stop of the unique brews. Edmund's Oast, Frothy Beard Brewing, Revelry Brewing Company and Munkle Brewing Company are the ones you do not wish to miss on.
Grand Rapids, Michigan
Grand Rapids is known as the "Beer City" of the USA. Within an hour of the downtown area, there are more than 80 breweries. The city is also known for its award winning craft beers. Locally grown ingredients are used in a wide variety of unique brews created by the brewers.
Discover classic favourites such as New Holland – The Knickerbocker that features a rustic, seasonal menu showcasing local and regional agriculture. The Founders Brewing Company offers large sandwiches and live music to enjoy while sipping beer, as well as the Grand Rapids Brewing Company, which has more than a dozen house-made beers on tap.
Take a party bike, trolley, or tuk and make the journey as fun as the brewery. Plan your own route among their 40+ craft breweries by using the Beer City Ale Trail map in Grand Rapids.
Denver, Colorado
Denver, Colorado's capital, has a climate similar to the Pacific Northwest but with less rain. The city is a beer lover's paradise. Colorado has more than 100,000 homebrewers, according to the American Homebrewers Association. The Brewer's Association reports that more than 100 breweries have opened in Colorado since 2011.
Denver is the epicentre of Colorado's brewery activity. The Great American Beer Festival, dubbed the world's largest beer event by Guinness World Records, takes place every fall in the city. With its rich history and diverse population, Mile High City is home to world-class museums, sporting events, and a wide selection of hotels, ranging from luxurious to historical to haunted.
The extensive array of breweries can be explored on your own, or you can take a brewery or beer tour. This includes a walking tour through history. Breckenridge Brewery, Great Divide Brewing Company, Crooked Stave, Trve Brewing Company, Denver Beer Co, Bull & Bush Brewery are some of the best breweries in Denver. 
Flagstaff, Arizona
While Arizona may conjure up thoughts of a hot, dry desert, the town of Flagstaff, located in the northern mountains of the state, boasts four distinct seasons. With summer temperatures in the low 80s, breath-taking panoramic foliage in autumn, plentiful snow in winter, and a gorgeous assortment of spring blooms, adventures await all year long.
The Railroad district is making its mark as one of the best craft beer destinations. And, Flagstaff is home for many award winning breweries. It was also announced as a leading craft beer city in 2018. The brewing community in Flagstaff want the place to become the top amongst the beer destinations, hence they are very collaborative.
In addition, you might consider planning your next beer-cation around a Flagstaff festival. There is an outdoor beer and music festival every June, and a tasting event in January featuring 60 brewers representing local, regional, and national brewers.
Portland, Maine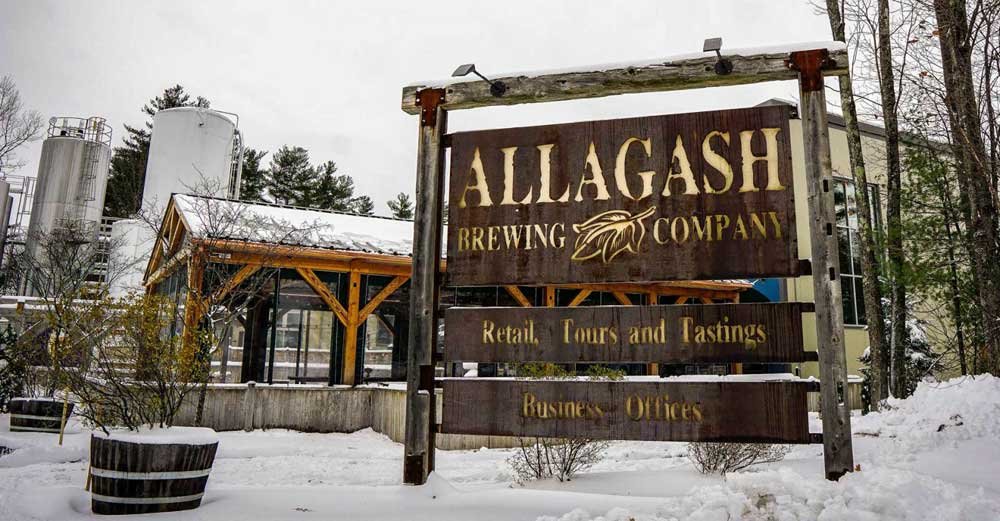 Craft beer culture in Portland is among the most vibrant in America. For beer lovers, Portland is a must-visit because of its amazing and diverse breweries. In spite of the pandemic, the craft beer scene in Portland, Maine is bustling. Currently, the city boasts 12.7 breweries per capita, up two spots from last year, making it the third-highest in the country.
Even during (or perhaps especially during) the shutdown last year, Mainers couldn't bear to live without their craft beer, so local brewers offered curb side pick up for growlers, cases, and kegs, and outdoor seating for customers to enjoy their beers.
You can take the Maine Beer Trail Challenge and the Brew Tour Bus, or simply walk around a fantastic city to experience some of the best breweries. Taking a stroll through this charming peninsula city offers historic mansions, quaint shops, restaurants, and ocean views.
Foulmouthed Brewing, Austin Street Brewery, Rising Tide Brewing Company, Battery Steele Brewing, Allagash Brewing Company, Lone Pine Brewing Company, Bunker Brewing Co., Foundation Brewing Company and Oxbow Blending and Bottling are some of the breweries amongst the others, you really don't want to miss.
San Diego, California
The Craft Beer Capital of America is San Diego County, California. San Diego is to craft beer what Napa is to wine. The Golden State is also credited with starting the craft brewing movement in 1965 when a young man named Fritz Maytag took over the failing Anchor Steam Brewery and introduced beers based on lost styles. In fact, the state has around 1,000 craft breweries today, making it one of the top beer destinations for beer tourism.
San Diego offers visitors much more than craft beer – nearly perfect weather, beaches, mountains, Balboa Park, San Diego Zoo, a vibrant downtown, wineries, and delicious food. You can find a brewery in the area no matter where you are thanks to more than 140 breweries. Experience the best of North County or downtown in a vintage Swiss safari vehicle with Scavengers. Experience a unique tour with the San Diego Beer Train Trolley Tour. Visitors to Mission Brewery in the East Village are invited to bring their own food and book a tasting tour that lasts about an hour.
Modern Times, Ballast Point, Stone Brewing, Pizza Port, Border X Brewing, Pure Project, Societe Brewing, Saint Archer Brewing Co., Resident Brewing, AleSmith Brewing Company, are some of the most popular breweries in San Diego.
So, what are you waiting for? Get your COVID tests done, get the vaccination certificates and get going to those Beer Destinations to the US.