Breweries Of Ireland: A Trail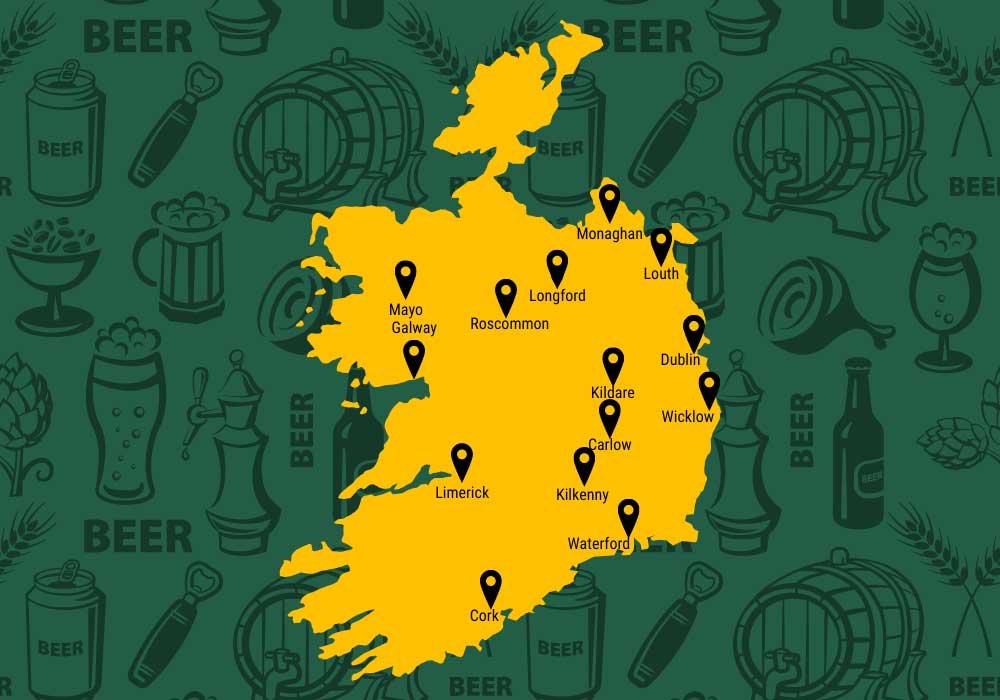 Ireland has a history of brewing which goes back a long way. About half of the alcohol consumed is beer, which is produced in over 8 million hectolitres per year. Of the beer sold, 63.5% is Lager. Stout has a market share of 29.3%, while ale has a market share of 6.2%.
There were over two hundred breweries in Ireland at the beginning of the nineteenth century, of which fifty-five were in Dublin. The number of breweries declined from about fifty in the nineteenth century to about twelve by 2007.
Since hops are not native to Ireland, ale was traditionally produced without the use of hops. Large quantities of hops were imported from England in the 18th century. During the same time, the Irish Parliament used taxation to encourage brewing at the expense of distilling, reasoning that beer was less harmful than whiskey. Also, the Royal Dublin Society offered prizes to brewers who used the most Irish hops and to those that produced the most porter.
By 1814, Ireland exported more beer to England than it imported, as brewing prospered in the early decades of the 19th century. As the century progressed, Irish exports to England increased from a modest 11,328 barrels in 1828 to 689,796 barrels by 1901.
With countries opening their doors to travellers post COVID 19 pandemic lurking down its way and staycations being all the rage this summer, the Irish Beer Map was launched last year in association with Independent Craft Brewers of Ireland. The map is a resource for people to learn more about Ireland's favourite beers. With the rich food and beer culture that Ireland has, one can head back home with great eclectic experience.
A central characteristic of Ireland's burgeoning microbrewery industry is its ethos of innovation and creativity, and each brewery makes its own beers according to its own personality.
We have listed a few breweries you can visit during your trip to Ireland.
Carlow Brewing Company, Carlow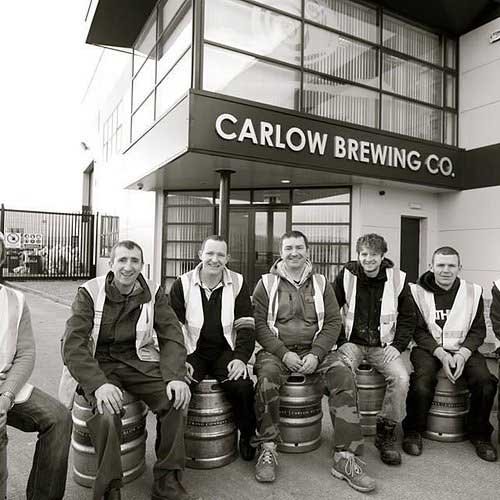 The Carlow Brewing Company, also known as O'Hara's Brewing Company, is an Irish craft brewery located in Muine Bheag, County Carlow. It is one of the largest craft breweries in Ireland. In 1996, Seamus O'Hara along with his brother Eamon established Carlow Brewing Company after noticing the greater range of beers available in bars in the United States and Continental Europe.
Dungarvan Brewing Company
The Ancient East of Ireland, Dungarvan in County Waterford, not only boasts a Viking past and a rich food culture, but also produces a number of fine beers. Black Rock Irish Stout is probably the best beer to pair with local oysters, while Copper Coast Irish Red Ale, Helvick Gold Irish Blonde Ale, and Mine Head American Pale Ale are other notable choices. During winter, they also have a variety of seasonal beers, such as the oddly comforting Coffee and Oatmeal Stout.
Hilden Brewery, Lisburn
Founded in 1981 by the parents of the current boss, Owen Scullion, Hilden is the oldest independent brewery in Ireland. There are loads of places where you can find the brewery's 11 core beers, including Belfast Blonde, Twisted Hop, Headless Dog, and Barney's Brew. I think the best place to sample them is the Tap Room in the courtyard of Hilden House itself, formerly the home of a rich linen baron. You can also attend the Hilden Beer and Music Festival every August. Hilden's 35 beers and ciders have been on tap for over 30 years.
Blacks Brewery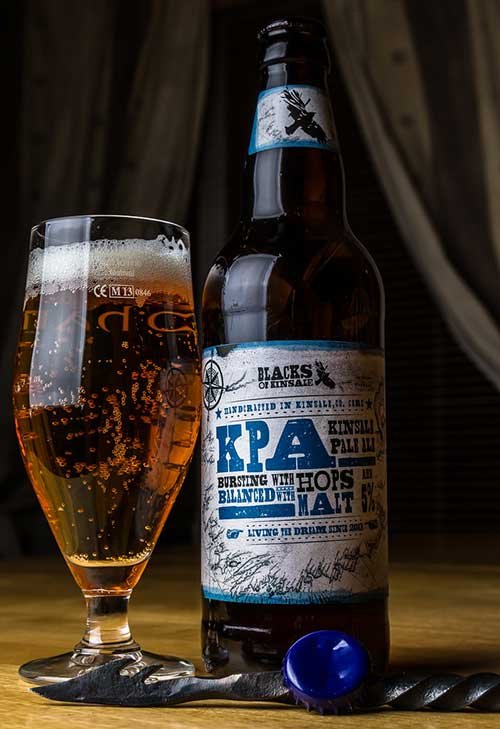 Blacks of Kinsale just keeps winning awards since it set up shop in the pretty seaside town near Cork in 2013. Kinsale begins and ends the Wild Atlantic Way, and it is famous for its laid-back, artistic vibe and delicious food, especially fish. Two of their products are KPA, Model T Stout, The Session IPA, 1601 Lager and High Viz Double IPA. Enjoy a great meal, a local brew, and a stroll.
Wicklow Brewing
Ashley and Leigh Williams, the creators of Mickey Finn's, had often been asked for local beer after they opened a café on the family holiday park near Avoca and Glendalough. Their homemade beer, made from their own well water, is so popular that one evening the pub even ran dry. This includes Helles, St Kevin's Red, Weis, Black 16 Stout, Hopknut, and Gingerknut. Fortunately, it's available all over the island now, but if you're in this part of Ireland's Ancient East, definitely stop by for a tour, a round of hooleys, and a meal in the brewery's bistro restaurant.
Franciscan Well Brew Pub
Incorporated into the fabric of Cork city is Franciscan Well, which stands on the site of a monastery built in the 13th century. The well contains water thought to possess healing powers. Its World Beer Award-winning brews are sold across the island, so look out for Rebel Red, Friar Weisse, Blarney Blonde and Shandon Stout. Or just head straight to the brew pub and settle in for a session.
Galway Bay Brewery 
The city has long attracted traditional musicians and party lovers, so it's no surprise to see its the home of Galway's first brewery. Full Said and Bay Ale are sold all over the country, but Buried At Sea is a chocolate milk stout that's only available in Galway.
Pokertree
A self proclaimed irreverent brewery, Pokertree might have a quirky approach, then even named a beer after Kurt Cobain, but their beer is seriously good. Aside from the hefty Dark Nirvana, there's the rich Seven Sisters Treacle Oat Stout, the smooth Black Seed Ale, beefy Red Earl Pale Ale and delicate Ghrian Golden Ale. There is something for each beer lover – local malted barley beers that are delicious and lip smacking.
Whitewater Brewery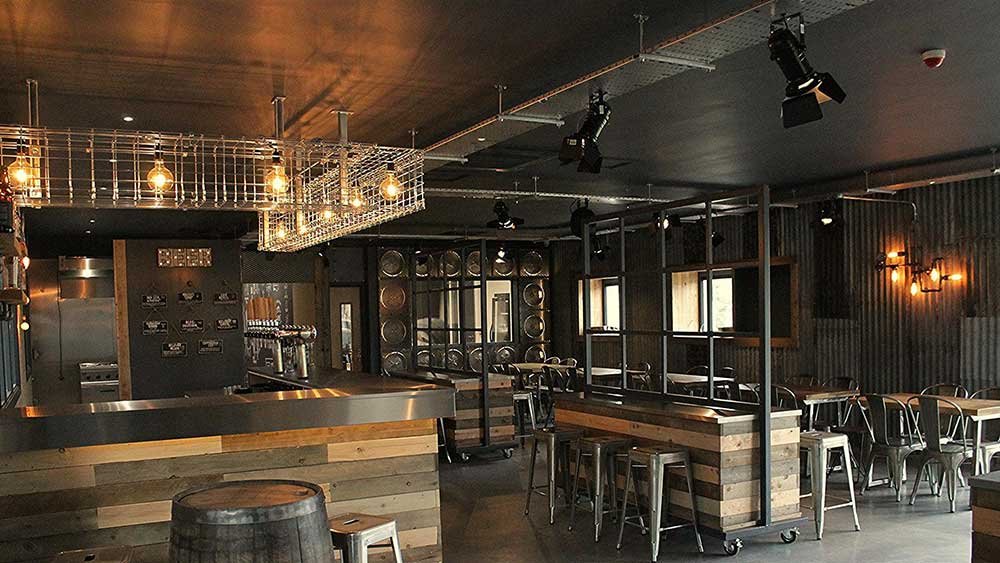 Based in County Down, England, Whitewater brews some great beers named after the region where the brewery first began in 1996. Between them, Maggie's Leap IPA, Bee's Endeavour pale ale, Ewe Rebel IPA, Belfast Black stout, and Hen, Cock & Pigeon Rock ale (named after three peaks in the nearby Mournes) have won fistfuls of awards, and the brewery has just had to move to bigger premises. There's more beer for its legion of fans to enjoy.
A total number of 90 microbreweries are estimated to be operating in the Republic of Ireland, of which 62 are production companies and at least 28 are contracting microbreweries.