Artist Spotlight: Joshua V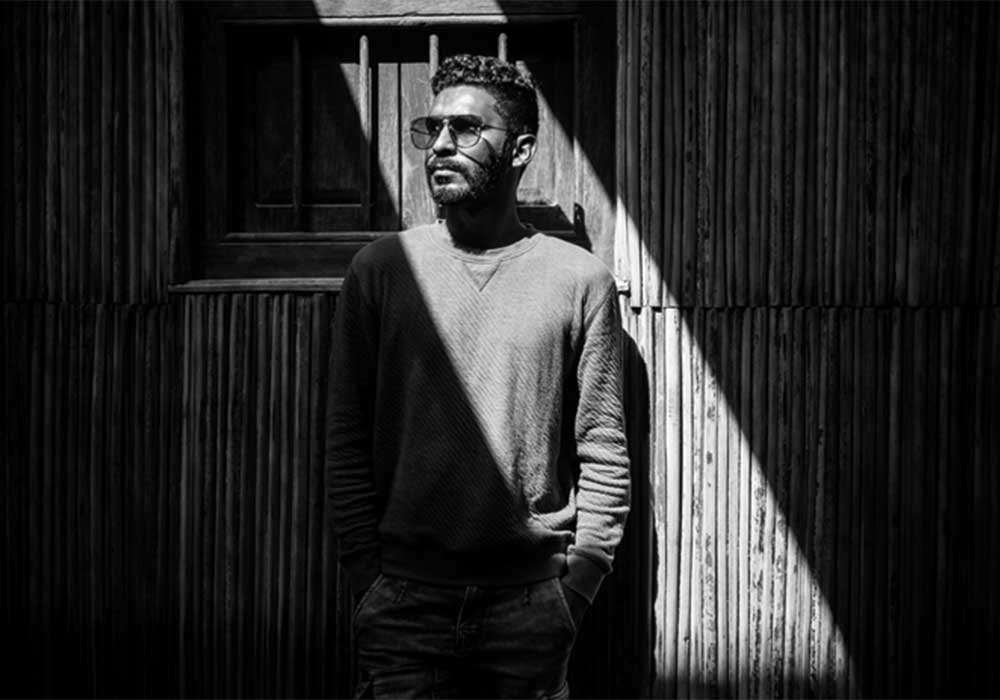 Joshua V is a photographer based out of Chennai, who is known all around town for shooting some of the best pictures. Be it live events, portraits, product photography or wildlife photography, Joshua V has done it all. You can check out his official website: https://www.joshphotography.net/.
We had a chat with this pixel capturing maestro about his work life, travel and of course beer. Joshua had just returned from the UAE after shooting a concert and was excited to be on the road again, after 2 years of being at home thanks to the pandemic.

So, Joshua, what are some of your favourite things to shoot?
I like to shoot people, portraits are fun. I like to shoot products and I always love to shoot nature as it gives me peace.
What are some of the recent photography trends that you've come across?
There are quite a lot of trends in photography in recent times. I found light painting to be an interesting one out of all of them. It's an art form where you use a light source to paint around your subject as you take a picture.
Did you try your hand in any of them?
I tried my hand at Light Painting right before the pandemic and had a great time doing it. You can see these pictures on my Instagram. It did very well in terms of reaching people and evoking emotions.
Tell me about your wildlife photography trips
Wildlife photography is purely based on luck. How lucky you are to sight an animal or even if you sight an animal if there is no action it's going to be a normal image. Wildlife in action is some of the best things to capture. I have been on some 6-7 Wildlife trips. On one of my trips, I got really close to a tiger. I have also been to a few bird sanctuaries as well.
How was it being so close to a tiger?
Being close to a tiger was one of my dream come true moments. I went on 4 safaris before I actually spotted one on my 5th safari. The tiger was like 10ft away from me. These tigers were used to people coming around them. They were by themselves. They were pretty majestic to look at.
You seem to be someone who gets to travel a lot for work. What seems to be your go-to drink after a hard day at work? Or do you drink something different every time?
I have a go-to drink. I always get a Corona with Lime everywhere I go. Most places I go to, have it and if it's not there I will settle for a Hoegaarden with an Orange Slice. I like my beers a little tangy and refreshing after walking around and taking pictures. Budweiser is everywhere and if that is what I get I will have it. I recently got to have a pint of Guinness at the Dubai Expo 2020 and that's something I will never forget.

In terms of product photography do you like any beer brands?
There are a lot of beer photography shots that I look at as references for when I shoot bottles. I had this client who was a soda company. I really liked how Heineken bottles are shot.
Which beer brand do you think is on top of their Instagram game?
Kingfisher does a lot of lifestyle stuff. I've been seeing the Witbier everywhere so I think Kingfisher is on top of their Instagram game.
Tell me about your experience with Craft Beer?
I studied at Symbiosis International University, Pune and during my years in college, I fell in love with the Strawberry Cider at Effingut. It was my go-to drink during my time at SIU. Apart from that I also loved the Ginger Ale at TJs Brew Works in Amanora Mall. That specific Ginger Ale is something I miss even today.
We parted ways after wishing Joshua V good luck with his future endeavours. Beer is something that people who work hard cherish. A sip of a cold beer after toiling in the sun really makes it all worth it. You can find out more about Joshua and follow his work on his Instagram.