5 Commercial Beer Brands That Are On Top Of Their Instagram Game
Instagram has become one of the main ways brands aim to build a community and some brands push boundaries in finding ways to connect with their customers. The Instagram connect space with its multiple content formats gives us the flexibility to find new ways to interact and also create a buzz around their brand. Here are a few commercial beer brands that are working hard to reach their audience in innovative ways:
We are confident there is no other beer brand that better reflects the idea of relaxing in an exotic paradise and the philosophy of living a carefree life. From gorgeous sunsets to glimmering stretches of white sand to vibrant sundowners set against a backdrop of tropical landscapes – Corona has – via its Instagram channel and advertising – successfully associated itself with "the beach state of mind", making beer lovers almost instantly wish they were out by the shore, cracking open a cold one with their friends. Remember their "Rediscover Paradise" campaign that gave us all some major FOMO? 

Japanese Beer brand Asahi is one of our personal favourites when it comes to brands on Instagram. Their posts and videos are aesthetically some of the most elegant street style content on Instagram, almost like they could belong in a museum. Their recent global campaign, 'Discovery Is Calling' signals beer drinkers to experience "karakuchi" (a culinary term that translates as "pungent" and "mouth" and can be used to mean spicy, salty or dry) that is believed to encapsulate the unique taste of the beer. Their feed dishes out a plethora of lip-smacking content that pairs Asahi Super Dry with exquisite dishes and even gives a shout out to the hottest bars and star music artists and chefs! 
Kingfisher is on top of their Instagram game and makes sure you will want a pint in your hand at all times. With their fun memes, delightful videos and glamourous posts that showcase models from the Kingfisher Calendar, Kingfisher assures you that they're still the 'King of Good Times'. The brand recently caught the attention of beer lovers on social media by hosting a challenge called the "Build Your Own Beat" (BYOB) using an Instagram filter to engage with its audience.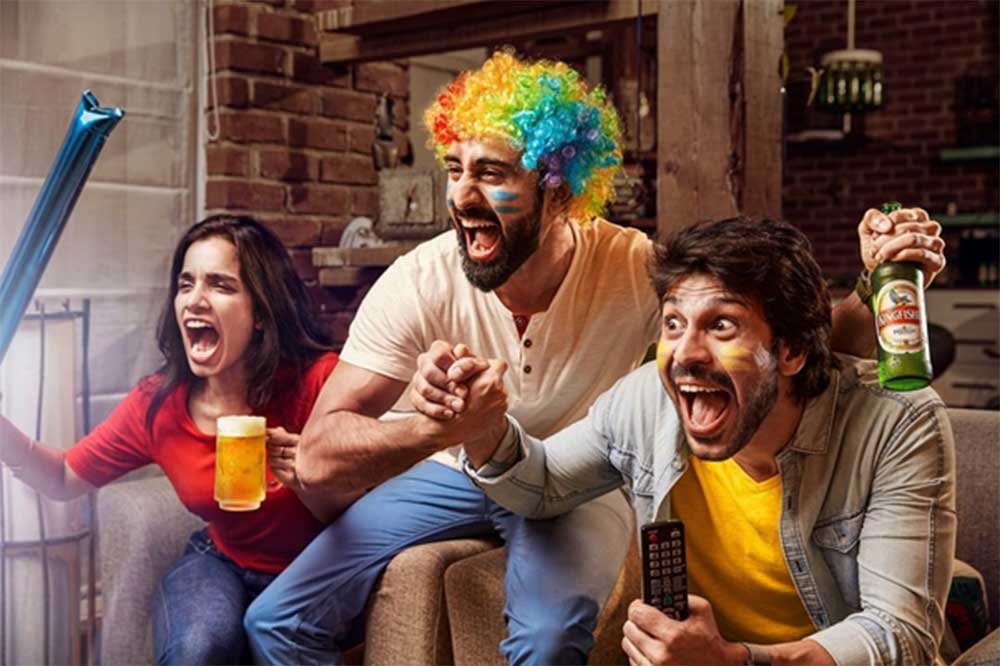 Belgian Witbier expertsHoegaarden produce one of the most gorgeous beers in the world and they take complete advantage of this by posting pictures that make you thirst for a pint right away. A beer that's brewed for food, Hoegaarden's Instagram feed makes no qualms about declaring that this is indeed the beer for your picnics in the countryside or Saturday afternoon barbecue parties.
The 'Original Wheat Beer' also strives to help their loyalists find a slower pace of life so expect to find plenty of snapshots of lush green landscapes that will instantly help you to de-stress, recharge and escape from the pressures of the modern world.
Budweiser is a brand that positions itself as a brew that'll enhance your football viewing experience. The King of Beers makes sure you get constant football updates and snippets from your favourite footballer under their "Be a King" campaign. Budweiser even has a new streetwear collection that will leave you wishing for their merchandise when you see it all over their posts. The brand has also held an undisputed place in the global music space for years with tonnes of pictures to prove it!