Brewery Wedding? Did You Hear It Right?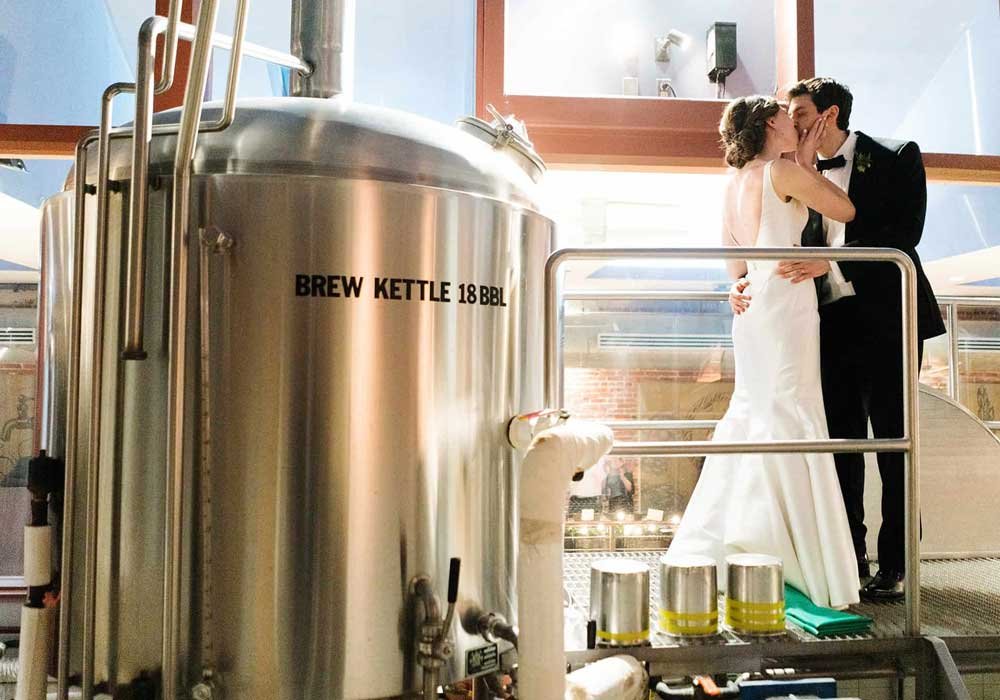 Would you believe if I say travelling to a place for the first time and knowing it will become your favourite is said to be like falling in love? That said, a wedding for such a romantic yet joyful endeavour should be held at a venue with both character and conviviality. Something is really exciting about the setting and spirits in wineries, breweries, and distilleries. There are, however, a few more straightforward reasons why wineries, breweries, and distilleries top wedding venue lists than their spirits or beers in foreign countries. They're usually in the prettiest locations, and well, who doesn't love a little tipple? After all, a good (love) story has never begun with a salad. So, yes we are talking about weddings at a brewery.
A Toast To Beers
It's essential to remember that each brewery has a unique personality when selecting the venue for your special day. Likewise, each place has its distinct personality, whether centuries-old or a brand new microbrewery.
A Brewery Tour
Scheduling a brewery tour between the events is an excellent way to break up the day between the ceremony and reception. The same will keep your guests entertained while your party and you are away for photos.
We have got you covered if you are planning a destination wedding with a twist. Below, we list breweries you can get married at or even celebrate your wedding with a great reception.
Revolution Brewing
Over the past six years, Revolution has hosted more than 500 weddings and has a party planning team of three. There is a minimum of 150 guests required for Revolution's taproom. High ceilings, a mahogany bar, and tall windows looking out into Revolution's 90,000 square foot brewery. Brewer's Lounge is elegant with its eye-catching wood elements, including an intricate ceiling, glossy floors, and built-in bookcases flanking a fireplace. With their award-winning hand-crafted brews and seasonal cuisine, they've got all the ingredients to make your wedding a success.
Chicago
Seating: 150 – 250
Stable Craft Brewing
Stable Craft Brewing at Hermitage Hill is Virginia's premier event destination. Their mountain views, architecturally stunning facilities, hand-crafted beers, cider, sodas, and seltzers, along with a chef-inspired local menu, have placed them as a top event venue for corporate parties, rehearsal dinners, and weddings. As a working farm and stable, Hermitage's ballroom overlooks hop yards and has its tasting room. In addition, guests can participate in a Carrot Happy Hour, feeding the horses while sipping on beer and cocktails between the ceremony and reception. Couples can also opt to craft their wedding beer. From the incredible woodwork to the surrounding mountain views, the facility's uniqueness is the catch.
Waynesboro, VA
Seating: 50-200
Boulevard Brewing Company
Boulevard boasts excellent lighting, a tiled round bar, and huge windows looking out onto the city. Boulevard Brewing Company in Kansas City's premier event venue, allowing the team to be a part of couples' stories. Its unique location, handcrafted beer, and intimate atmosphere make it a spectacular place to hold your affair. A tradition for corporate events and non-profit fundraisers, their award-winning service has made them the City's Best. Whether in the 3,600 square foot Muehlebach Suite or the more intimate Brewers' Tap Room, guests will have a memorable experience. An architecturally stunning facility steeped in Kansas City brewing traditions, each of our rentals includes first-rate amenities and a wide array of Kansas City's hometown beers.
Kansas City
Seating: 170 to 225
Bluejacket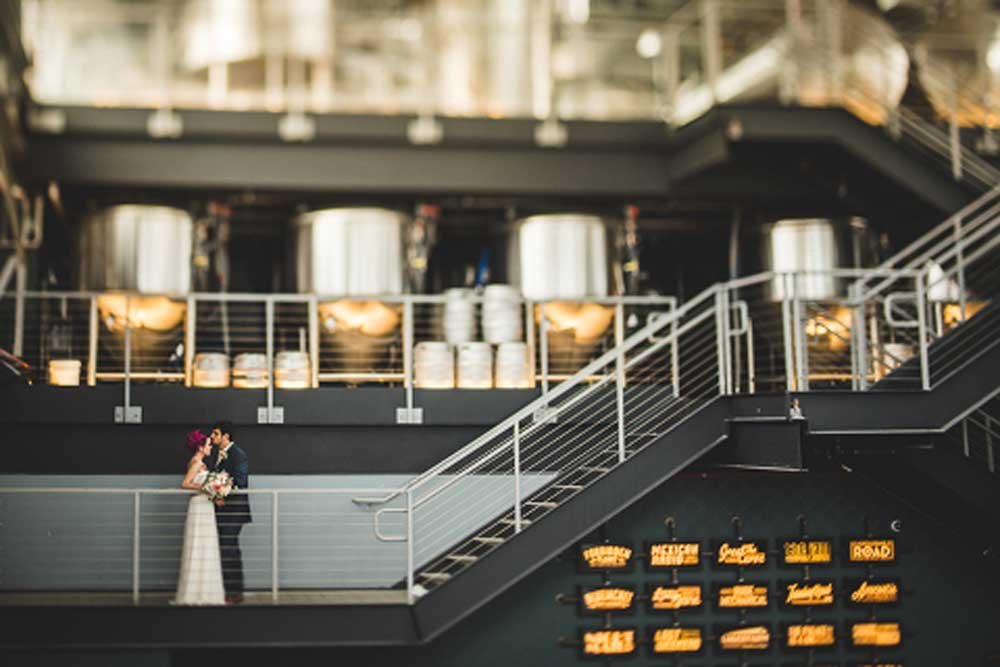 Located in a former manufacturing facility that made boilers for navy ships, BlueJacket's event space is unique. Their spaces are perfect for happy hours, intimate dinners, business lunches, bachelor parties, showers, weddings, or even an after-party.
The brewery's bottle shop offers an intimate setting for small dinner parties and cocktail receptions, while their mezzanine space provides expansive views of the brewery and space for significant events. In addition to the dining room and bar, the Bluejacket offers buyouts of the whole building! Tour the brewery before your event or provide a unique beer tasting experience for your guests while they snack Bluejacket's famous house tots and fried jumbo chicken sandwiches!
Washington DC
Seating: 200
Karl Strauss Brewing Company
San Diego didn't have the thriving beer scene it enjoys today in the mid-1980s. The fresh beer hadn't been available in the city since Prohibition, and the term "craft beer" didn't exist. The first craft beer brewery in San Diego was Karl Strauss Brewing Company, which opened its doors on February 2, 1989. Fortunately, as Karl Strauss Brewing Company grew, the industry did as well. Today, they are excited about what the future holds. You cannot think of a more beautiful wedding venue than this one. Happy wedding!
San Diego, CA
Seating: Up to 350
Brewery Ommegang
Ommegang Brewery produces beer in an idyllic setting in an enchanting valley near the banks of the Susquehanna River. The brewery takes pride in sharing this picturesque setting with others. There's something special about it, whether you're celebrating with friends, family, or colleagues. Their newly expanded Tap House accommodates groups of varying sizes for intimate weddings, beer tasting events, multi-course plated dinners, and more.
On your special day, your family and friends are always welcome at Brewery Ommegang. A stunning 140-acre farmstead property plays host to your dream wedding. It is easy for Ommegang to plan every aspect of your event to accommodate every bride and groom's unique vision. So many options await your guests, from their hand-laid stone fire pit to customized beers and firework displays.
New York
Seating: Up to 250
Four Corners Brewing Company
A century-old architecture and contemporary downtown Dallas scene combine at the Stables, a century-old residence in Dallas' Cedars District. Whether a small gathering or a large fiesta, the event space can accommodate all party sizes. Located just outside downtown Dallas, their outdoor beer garden serves as a perfect backdrop for photos.
Dallas, TX
Seating: Up to 500
Having a part or all of your wedding at a brewery can be a great idea. The majority of them are located in historic buildings with exposed brick and wood, which give them a sought-after industrial yet modern aesthetic.
Stop looking for a local hall or venue if you want a destination wedding. Instead, go ahead with these breweries outside India for your big day!.
Watch this space for the list of breweries in India where you can get married.