11 Best Beer Festivals of 2020
Drinking beer is never complete without the festivities and each drink you have is homage to the brew's rich history, culture and traditions. So, here is a list of 11 best beer festivals that we think you should attend at least once in your lifetime:
Belgian Beer Weekend – Brussels, Belgium
Belgium produces 450 different kinds of beer making it a paradise for beer-lovers across the world. For those eager to taste as many beers as possible in a short span of time, the Belgian Beer Weekend is the festival you should to be at. Belgium's big and small breweries gather at La Grande-Place in Brussels to exhibit their own versions of the brew in addition to live music shows and other entertainments.
Estimated date of the festival: September 4 – September 6.

International Berlin Beer Festival – Berlin, Germany
Over 2400 different beer specialities and close to 350 breweries from 90 countries – that's what Berlin's International Beer Festival is all about. This three-day event is organised in Munich every year to celebrate International Beer Day. The festival brings together different brew cultures and culinary experiences from around the globe. The festivities also include live music.
Date of the festival: August 7 – August 9.

Slunce ve skle in Plzeň – Černice, Czech Republic
Slunce ve skle, which literally translates to "sun in a glass", is a festival to celebrate Czech Republic's micro-breweries. This festival is not an occasion to get tanked, rather an opportunity to taste different varieties of beer while appreciating the art of brewing. Which is why, you will find around 80 different beers on tap displayed along with small glasses instead of the big beer mugs. For those who love learning about different beer cultures, this festival is for you.
Date of the festival: September 18 – September 19.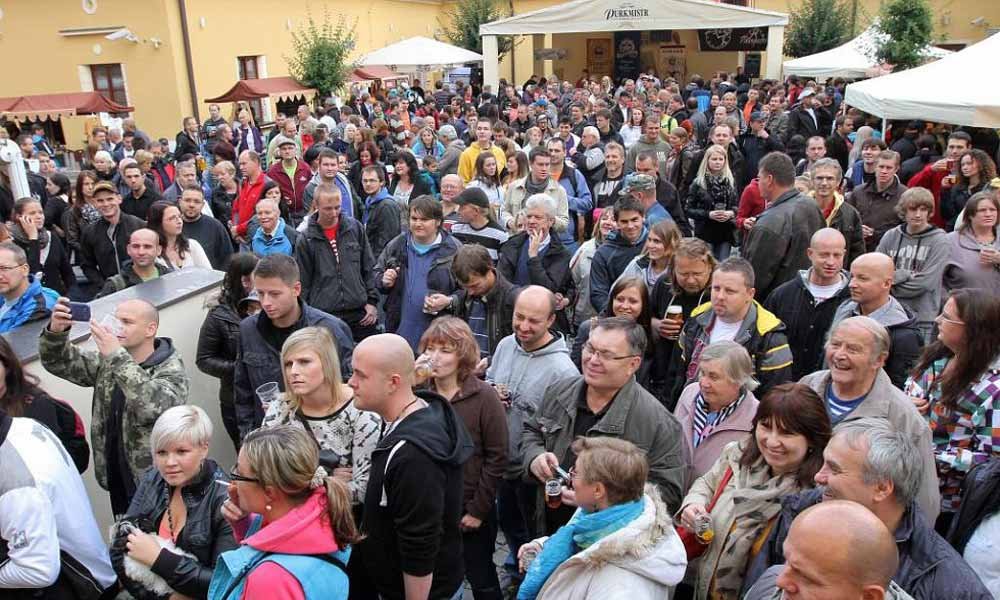 Oktoberfest – Munich, Germany
Germany's Oktoberfest is without doubt the most popular yet traditional beer festival in the world. The fest is held every year in Munich to celebrate the country's appreciation for the age-old Bavarian brewing culture. The event is the opportunity of a lifetime for brew-lovers to enjoy steins of the finest German beers. Funfair, live music, traditional cuisines and parades are some of Oktoberfest's other attractions.
Date of the festival: September 19 – October 4.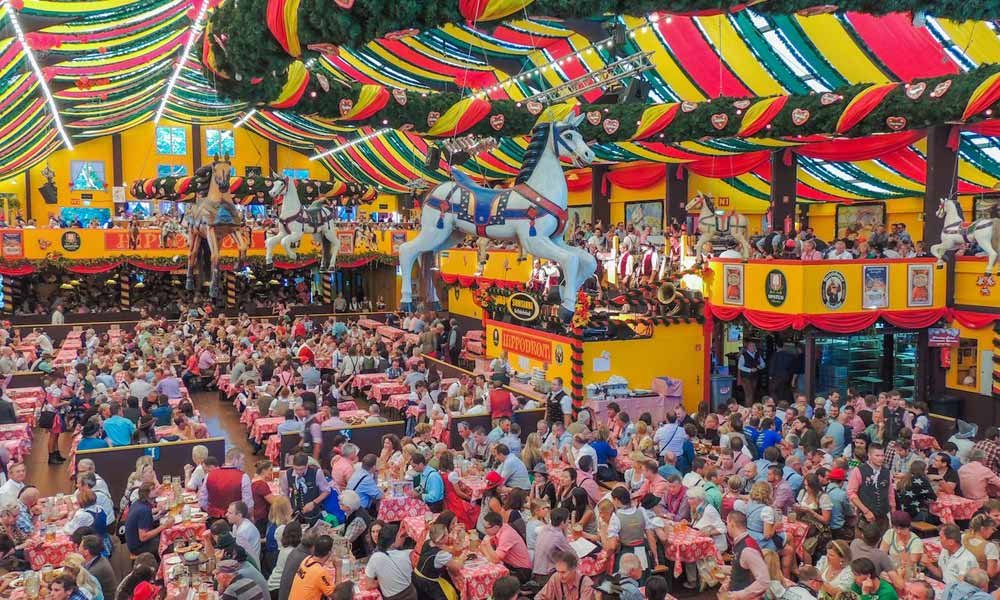 Kitchener-Waterloo Oktoberfest – Ontario, Canada
Kitchener-Waterloo Oktoberfest is a nine-day festival that takes place every year in the twin cities of Ontario; Kitchener-Waterloo. Known as Canada's Greatest Bavarian Festival, it is the second largest Oktoberfest in the world after Germany's original version. In addition to the beery celebrations, the festivities include other entertainments and cultural attractions.
Date of the festival: October 9 – October 17.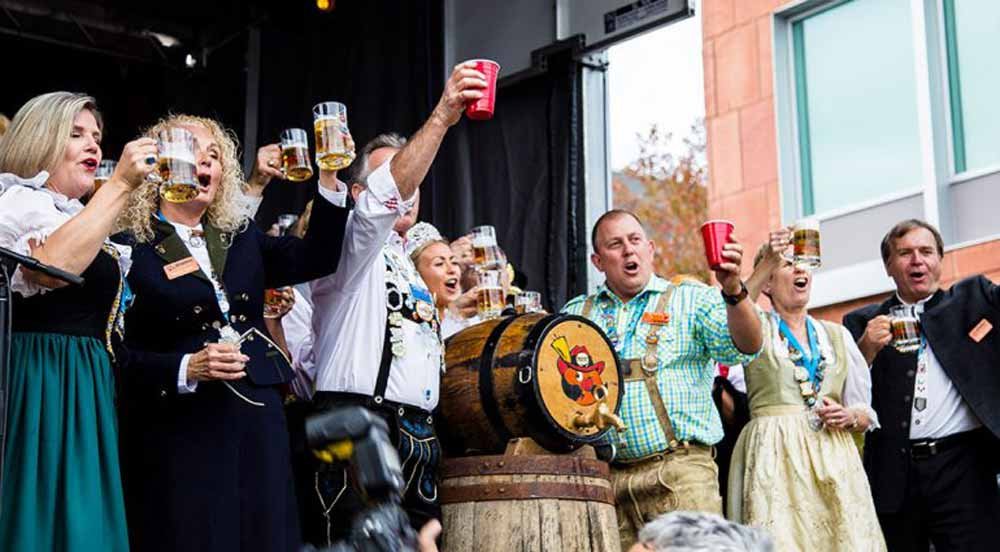 Great American Beer Festival – Denver, Colorado
GABF or Great American Beer Festival is a 3-day event hosted by the Brewers Association every year in Denver. This incredible festival attracts beer-lovers from all over the world to sample several thousand varieties of American craft beers. Festival highlights include competitions where America's top breweries are awarded medals.
Date of the festival: September 24 – September 26.

Great British Beer Festival – London, England
Organised by the Campaign for Real Ale (CAMRA), Great British Beer Festival is one of the biggest events in the cider and beer world. The fest serves as the perfect opportunity for beer-enthusiasts to sample a wide variety of international beers, real ales, ciders and perries. Live music and street food are some of the other festival attractions.
Estimated date of the festival: August 4 – August 8.

Oregon Brewers Festival-Portland, Oregon
Oregon Brewers Festival is a four-day event that celebrates America's craft beer industry. It is a famous outdoor fest where close to 80 independent craft beers with tasting glasses are set up along the Willamette River banks. The fest is perfect for fans of craft-beer. They get to taste some of America's finest Belgians, pilsners, saisons and more while enjoying the live music.
Date of the festival: July 22 – July 25.

Beerfest Asia-Downtown Core, Singapore
Since its conception in 2008, Beerfest Asia is Southeast Asia's largest beer festival and takes place every year in Singapore. The fest starts with a 'Beerfest Run' where the participants run for 2 kilometres around the famous Marina Promenade before drinking their night away. With craft beers from around the globe, live music and other entertainment line-ups, Beerfest Asia is a real treat for all festival-cum-beer enthusiasts.
Date of the festival: June 25 – June 28.

Qingdao International Beer Festival – Shandong, China
First conducted in 1991 to celebrate the city's 100th anniversary, Qingdao International Beer Festival is popularly known as Asia's Oktoberfest. Apart from the finest beers from international breweries, the fest also features carnival games and rides, drinking contests, artistic parades, live music, food, gala performances and trade exhibitions. The fest is also an ideal opportunity to experience the age-old Chinese culture, traditions and generosity with beer.
Date of the festival: Late July – August.

Mikkeller Beer Celebration – Tokyo, Japan
MBCT or Mikkeller Beer Celebration Tokyo grants unlimited access to over 300 beers from 40 breweries (regional and international) making it one of the craziest beer fests in Asia. This two-day fest also sets the stage for its guests to connect directly with the head brewers and learn about the art of brewing. Food is another major attraction of this fest.
Date of the festival: TBD
Don't wait too long to plan your 2020 beer-based vacation. Head down to any of these festivals or all of them and celebrate your love for the brew. So which fests are you planning to attend this year?