7 Beer And Music Festivals In December To End Your 2021
While beer and music festivals are a match made in heaven, it does not take much effort to figure out that. Whether it's summer or winter, music and beer are always a YAY YAY. It can be tricky to choose the right event and brand to ensure a strong return on investment. But who cares right? Beer is Beer. Certain music festivals can foster the perfect partnership between beer brands and music festivals.
It is December now, a month of celebrations and holidays. Why waste it sitting at home, unless there is a curfew announced by the government because of the ongoing global Pandemic. I have noted down a few Beer and Music festivals here that will be held in December to attend, just in case it is not late still.
Sunburn Goa 2021
Sunburn is the largest dance music festival in Asia, with attendance numbers exceeding 350,000 people. In addition to the insane stage production, which has been compared to Tomorrowland, it's known for its world-class line-ups with superstar DJs from around the world.
Location: Little Vagator
Dates: December 27-29, 2021
Krank
The flagship edition of the Krank Boutique Festival is back in Goa with an extra special Krank NYE Experience. This year they are kranking it up at a brand new hotspot in Goa with beautiful ocean views: 
Location: Vagator, Goa 
Dates: December 27 – 31, 2021 
Rhythm and Alps 2021
The beautiful Southern Alps of New Zealand are the setting for the 3-day music and camping festival, Rhythm & Alps. More than 50 acts from around the world and locally perform on 4 stages during the nearly ten-year-old festival. Over 10,000 people attend the New Year's Eve celebration to dance in the New Year and view the area's breath-taking beauty.
Location: Wanaka, New Zealand
Dates: December 29-31, 2021
Lights All Night 2021

A line-up of confetti-exploding talent lights up New Year's Eve in Dallas with the longest running EDM festival in Texas. Fans rave about the stage production and light show. The new year starts when you fly to Dallas.
Location: Dallas, TX
Dates: December 30-31, 2021
HiJinx Festival 2021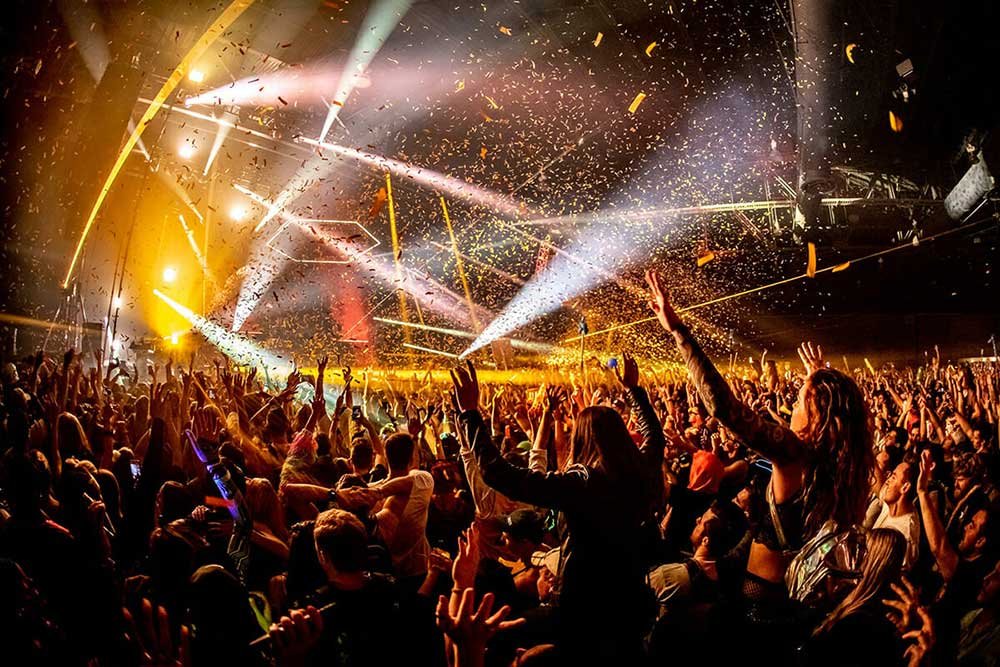 During the New Year's festivities at Pennsylvania Convention Centre in Philadelphia, HiJinx returns to the stage. Bass artists dominate the line-up, so be prepared for some head thrashing beats and a spectacular light show.
Location: Philadelphia, PA
Dates: December 30-31, 2021
Decadence Colorado 2021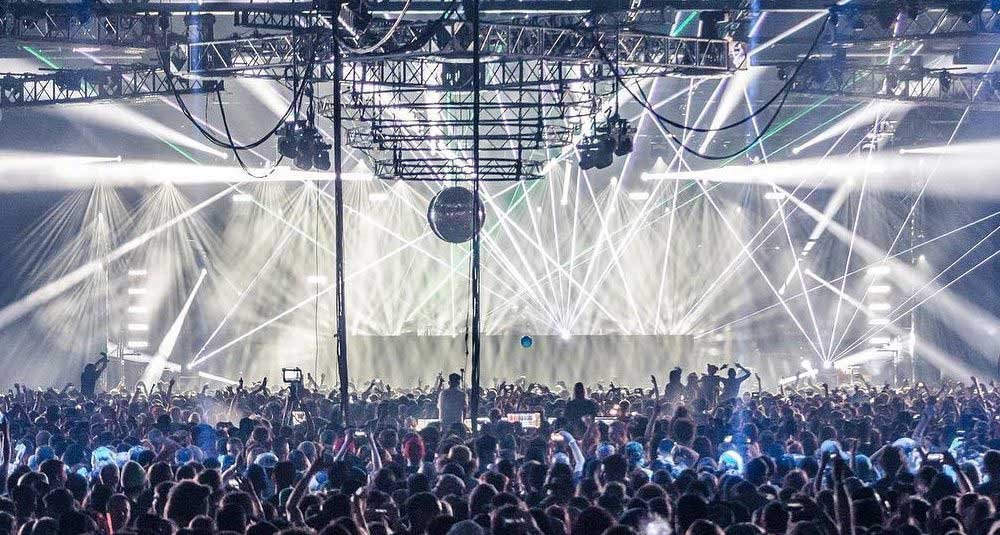 It's no surprise that Denver will host the world's largest New Year's festival this year. You'll be able to enjoy two full nights of world-class talent, elegant décor, and beautiful art installations at the Colorado Convention Centre in Denver.
Location: Denver, CO
Dates: December 30-31, 2021
Countdown NYE 2021
A massive EDM festival takes place at the NOS Events Centre in southern California as Insomniac countdown the last hours of the year. During the alien themed experience, you can encounter stages like The Mothership, The Nebula, Area 51, and the Twilight Zone along with warnings of an alien attack at midnight!
Location: San Bernardino, CA
Dates: December 31-1, 2022