Getting High On Limitless Possibilities: Maka di's Aditya Ishan And Anish Varshnei On The True Spirit Of Craft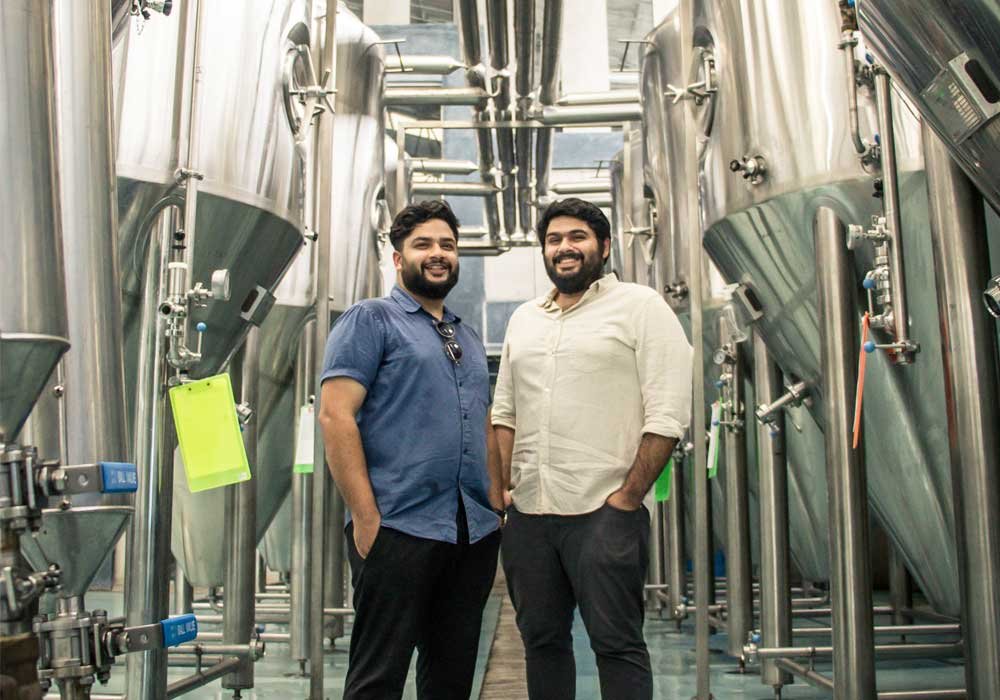 Funky sour ales in the summer, juicy IPA-drenched monsoons, and winters soaked in heady barrel-aged stouts: no matter where you travel in India and what time of the year, the country is always thirsting for some craft beer, fresh off the taps.
It's true that "Big Beer" still seems to rule the market stats, yet, bespoke craft breweries, despite not having it easy, seem to be thriving.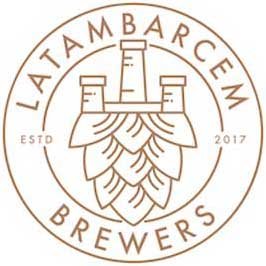 Take Maka di, for example. India's latest homegrown craft beer brand, all the way from Goa – founded by Latambarcem Brewers, has dedicated itself to making beer that's truly out of this world. Maka di was only unveiled in October this year and in just a span of two months, made countless headlines across national media. This friendly astronaut-fronted brand has even found its way into the refrigerators of thousands of beer-lovers in other states thanks to friends visiting from India's most beloved tropical paradise.
But the main men behind Maka di are two brothers with a shared passion for making great quality craft beer – Aditya Ishan, Co-founder and CEO – and his brother, Anish Varshnei, Co-founder and Chief Production Officer of Latambarcem Brewers. After our extensive coverage on the brand, we are back with a Q & A with these two entrepreneurs to get to know a little bit more about their brewery and to tap into their vision of "craft".
1. Tell us a little bit about your decision to start an Indian craft brewery unit
Aditya Ishan: The decision was based on a clear vision of aiming to be India's largest truly craft beer producer in India. When we returned to India from the US, we wanted to set up and execute it to perfection: a brewery complete with a first-of-its-kind, in-house R&D lab, headed by a doctorate in microbiology to ensure cutting-edge research on product stability and consistency as well as specialization in yeast management.
Research is an everyday normal here. Brewmasters work on up to 50-odd recipes at any given point of time, bringing into play so many ingredients, both local and from across the world.
2. How does Maka di see itself fitting into India's dynamic and constantly evolving craft beer space?
Aditya Ishan: India is fast becoming a mature market even for craft beer with many breweries experimenting with producing quality beer. We feel the time is just right to start looking at producing craft beer in a commercial scale without compromising on the essence of true craft because the demand is set to only increase from here.
The idea is to scale up to 10 new craft beer styles every year. When my brother and I moved from the USA, we wanted to bring into the Indian market the same high-quality beer that is being produced across the world today.
Anish: Craft does not define size. There are no boundaries. We make truly craft beer because we have no boundaries when it comes to ensuring quality based on innovation. We would also like to educate that any style of beer that is not a lager is not necessarily crafted beer. In fact, Craft is defined by technique, innovation and quality.
Fortunately, the Indian landscape allows the influence and the presence of beers with international origins. Our Blanche and Tripel have a Belgian origin, the Honey Ale and Lager originate from North America. And the Keller is steeped in history and has its origin in the Bavarian region of Germany.
Over the next few months, we will create recipes that have not existed in the world before. We could even do combinations that no one has tried before.
3. Craft beer resonates with the spirit of 'local'. Your thoughts?
Anish: The term 'local' is generally associated with craft beer because many microbreweries came up in different towns where beer is brewed in small batches for consumption at the very place where it is brewed. But to us, the word 'craft' relates to the manner in which it is produced, the research and innovation that goes into it, while retaining the unique identity of each beer variant.
We try to source the best of the indigenous ingredients from across India and blend with the base ingredients from across the globe. We use a contemporary technique of craft brewing with the help of modern equipment to give an innovative twist to all the traditional styles of beer. That is the 'local' spirit.
4. We're curious: what makes Goa the perfect base to start a craft brewery?
Aditya Ishan: That's a no brainer. Goa's unique position as the premier holiday destination, its laid back easy vibe and the weather makes it a unique place to consume beer, And that is a good enough reason to have a craft brewery because of the presence of discerning beer lovers, who are forever in the mood to try something new.
Having said that – what is less known in Goa, is the quality and abundance of the state's water and a very high water table in the region where we are based. That is a huge advantage for a product such as beer.
Moreover, Goa has a world-class port, an international airport and an excellent road network making it uniquely positioned for a craft brewery.
5. Does craft beer demand experimentation as much as it does tradition? Do you agree or disagree? Please elaborate.
Anish: It about ideation and innovation. It about being bespoke. Craft does not mean small or minuscule or limited. In fact, the spirit of craft is to the contrary. It's about limitless possibilities. And that is what Maka di hopes to do. Traverse the path of unlimited possibilities. That in effect is experimentation. However, craft beer making is steeped in tradition. That can never be forgotten. Our offerings range from traditional to experimental as 'craft' is more about the love for great beer whether it be experimental or traditional.
<hclass="title"3>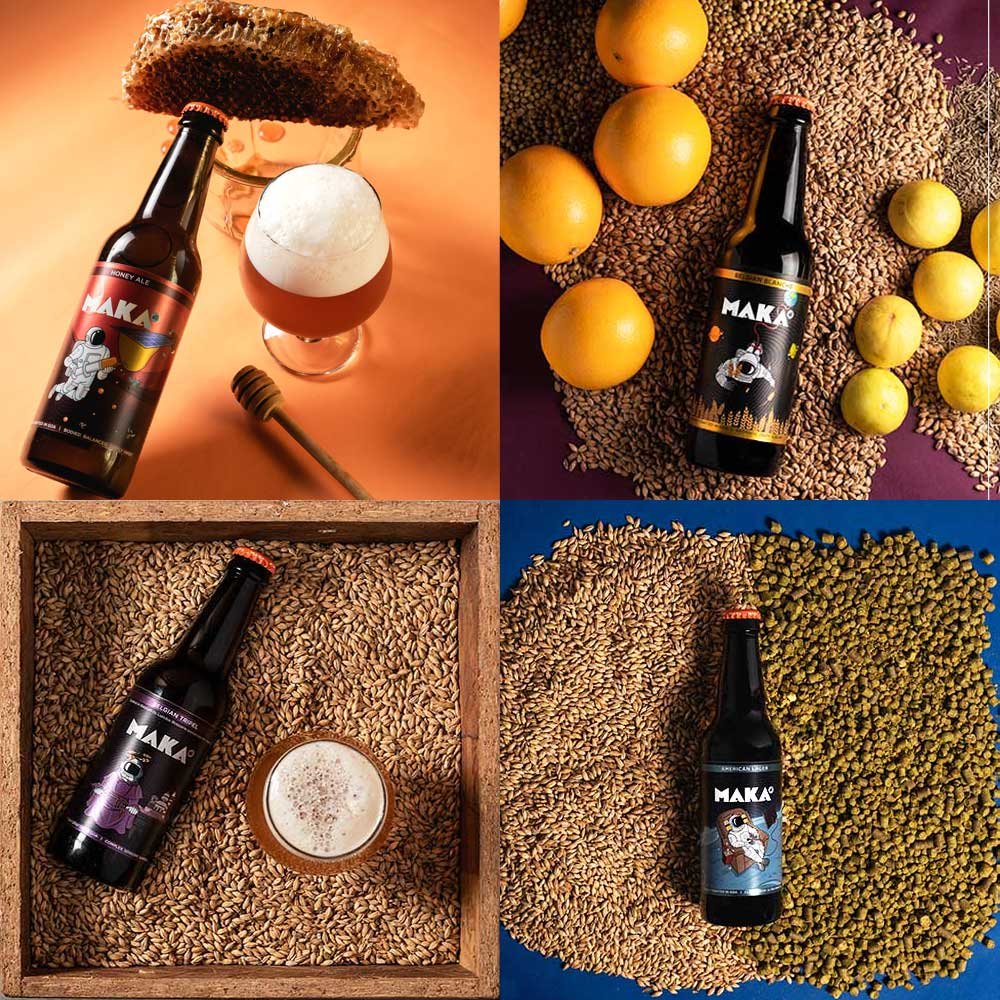 6.  What does it feel like to be in the midst of the craft beer revolution?
Aditya Ishan: The fact that the market is ready and prepped for the craft revolution really helps. But we look at it differently. The union of demand and supply negates the chicken and egg situation. It doesn't matter what came first. As people became more aware of how diverse and bespoke the beer universe could be, craft beer became a part of the Indian beer universe. And that, in turn, led to more people getting the opportunity to try out the beer that was being produced.
This is, therefore, the right time not only to enter the market but capitalize on our key differentials to make a mark.