World Chocolate Day: Indulge Yourself In These 5 Brands That Have A Chocolate Connection To Their Beverages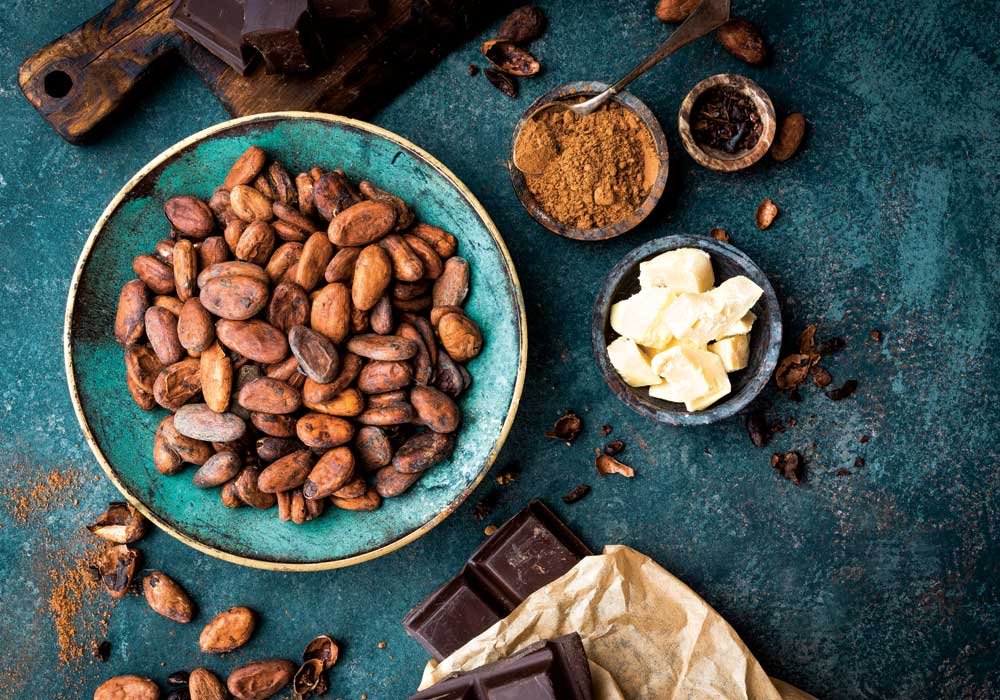 Chocolate takes shape in many distinctive ways. It has been a luxurious ingredient and the sole focus of people looking to indulge in exotic varieties. To honour this around the world, chocolate gets its own international day. Similarly in beer, chocolate plays a prime role to contribute towards its flavour. Be it a pastry stout, chocolate porter or even a chocolate lager, the possibilities are endless. For chocolate forward beers, the majority of the flavour is derived from darker roasted malts such as Chocolate malt, Chocolate Wheat, Special B etc. In addition to this, brewers often add cacao nibs, dark chocolate, white chocolate and plenty more to enhance and brighten up the flavour profile.
To celebrate the World Chocolate Day, we have listed out five beverages across the country which incorporate the luxurious ingredient into the drink and have crafted chocolates to pair alongside them. Let's dig into it, shall we?
1. Aurum Brew Works
Milk Chocolate Stout
Aurum Brew Works has an array of splendid beers that are impeccable. Their Milk Chocolate Stout is always a delicacy which stands apart from the others. It's a creamy, silky, sweet and dark stout with a great balance of coffee and dark Belgian chocolate notes. Low in carbonation, and often served on nitro. An absolute dessert in a glass.
ABV 5.5% | IBU 30
2. Independence Brewing Company
Chocolate Porter
Independence Brewing Company has constantly been improving their game to ace dark beer styles. Among their exciting beer line-up, here's a classic porter style brewed with Vanilla and Cocoa nibs. It boasts a complex interplay of dark malts, chocolate and subtle vanilla. A medium bodied ale which finishes semi dry.
ABV 5% | IBU 15
3. Moonshine Meadery
Chocolate Orange Mead
Moonshine Meadery's Chocolate Orange Mead is one unique beverage which is made by fermenting Orange Blossom Honey with the addition of Cacao husk, Cocoa powder and orange peel. It unravels subtle chocolate notes on the palate which become more pronounced as the Mead warms up in your hand, backed up with citrusy notes from Orange Blossom honey and Orange peel!
ABV 6.5%
4. Simba Stout
Simba's beers are loaded with plenty of swag and are undoubtedly one of the coolest kings in the Indian craft beer segment today. Simba's Stout is dark and creamy with rich notes of cocoa and espresso bursting through. With an ABV of 5% this dark beer packs quite a punch and it is very much drinkable in sessions. Stout lovers are sure to enjoy this one.
ABV 4 – 5%
In addition to this, their stout also has a craft beer chocolate made in collaboration with Paul & Mike Chocolate which pairs gloriously with it.
5. Copter 7
Built around the attributes of the champion cricketer, Mahendra Singh Dhoni, Copter7 is a brand which also makes artisanal chocolates in parallel to their lager line-up. While Copter7 Premium Lager can be paired with the likes of spicy dishes, a dark chocolate pairing which has a mosambi zest wouldn't be so bad either.
Let us know if you've tried these beverages in the comments section below. Be sure to follow these brands on Instagram if you haven't already!