BW Exclusive: Kavita Singh, Building A Future-Ready Workforce For UBL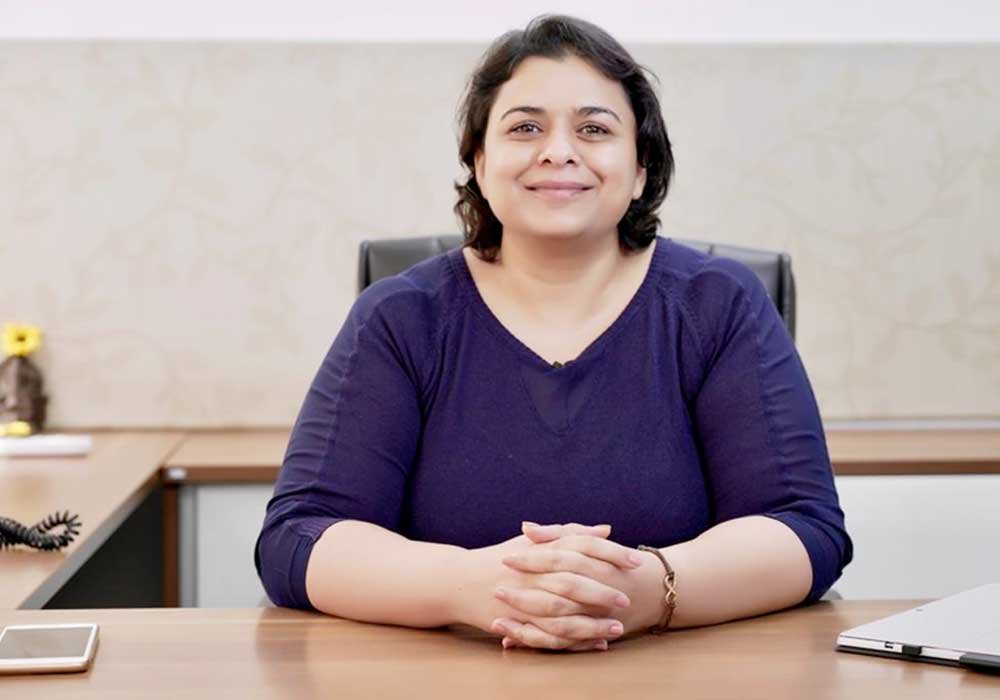 United Breweries, the former flagship brand of the UB Group, has been acquired by Heineken. As a result, Heineken's shareholding in UBL will be up to 61.5 percent in 2021 after it acquired additional ordinary shares in UBL on June 23, 2021. Additionally, United Breweries would be one of Heineken's top operating companies.
There were many changes in the company's employees during the pandemic. One of the biggest gains was Kavita Singh. United Breweries Ltd recently hired Kavita Singh as its Chief Human Resources officer (CHRO). Kavita has over 20 years of experience in management and organisational development, with a special focus on adding value to companies, teams, and individuals she works with. During the initial years of her career, Kavita worked for the Tata Group and has since held a number of national, regional, and global roles across various industries, including banking, finance, supply chain, logistics, shipping, manufacturing, and mining.
As an ardent fan of Kingfisher beer, Kavita joined United Breweries for the opportunity to work with two iconic consumer brands – Heineken and Kingfisher. Her primary responsibility is to ensure the seamless integration of United Breweries into Heineken Group, as well as to build distinctive people practices and organisational culture. When Kavita joined United Breweries during the pandemic, she had to focus on the health and well-being of the company's employees across the country, as well as lead the vaccination drive for the entire supply chain.
In her relentless pursuit of cultural transformation, diversity, and inclusion, Kavita is fiercely determined and passionate. Kavita's key priorities at UBL include ensuring a workforce prepared to deal with the opportunities and challenges of the beer industry in India, and ensuring people from various backgrounds have access to opportunities to thrive and succeed. In her free time, Kavita enjoys travel and learning about socio-economic factors and cultures as well as how women can make a positive impact on organisations. Meghana Harikumar from Brewer World got an opportunity to speak to the talented Kavita Singh about her new stint in the industry and how important is Human Resources. Below are the excerpts…
How is it to work with UBL?
People are at the heart of UBL's culture and our people-first approach has not only enabled UBL to maintain its market position but also build a highly engaged workforce. For years, the tagline of Kingfisher has been 'The King of Good Times' and this philosophy is what drives us to work together in order to serve the best quality beverages to consumers and in fact this is what has made the brand Kingfisher synonymous with the beer industry.
You joined UBL during the pandemic. How tough or easy was it to get into the new shoes?
Being a culture-driven organisation, the transition to a completely remote working  ecosystem wasn't the most challenging. There were technology solutions and robust systems in place which enabled us to manage our operations despite the impact of the pandemic. In fact, I was able to virtually meet the entire corporate office team and the brewery team within a few days of joining. 
What were your immediate actions just when you got into UBL?
When I joined UBL, the first task was to build the overall HR strategy for the company, which was critical especially in the backdrop of the pandemic. During the first wave we were all forced to work from our homes but after that we had to apply a hybrid model of work which brought with it its own challenges. As a company that is focused on performance, we had to make sure that operations run smoothly while we transition and adapt to the new ways of working.

Tell us about your work experience? Did you always aspire to work in HR?
I have always enjoyed working with people and witnessing the real impact of collaboration. So this was a natural inclination for me. In all my previous roles, I worked closely with business leaders, and the same continues in UBL as well, where I work closely with business leaders to understand the challenges in our workforce, and then solve it in an optimum way. My passion for bringing the best out of people made me one of the youngest HR heads at Maersk India at the age of 29. Building transformational people strategies became a major goal for me early on.
How is serving as CHRO an important experience, considering the fact that CHROs are the next CEOs?
Human resources is one of the few disciplines that cuts across the entire organisation and because of the inherent nature of the HR function, the role of a CHRO becomes critical in ensuring that the entire organisation is aligned to a common goal and vision. CHROs have the responsibility of understanding the different functions within the organisation, the various roles within each function and subsequently identifying opportunities and gaps that will enable each business unit to operate efficiently.    CHROs today are playing an active role in helping organisations succeed in a highly digitised world and need to develop effective strategies across the entire human resources management lifecycle. This includes recruitment, compensation, talent and performance management, and training and development . More importantly, they also need to keep up with a rapidly changing landscape of human capital capability and workforce planning.
What do you think the future of work looks like at UBL, now that it is a part of Heineken?
The future of work at UBL looks exciting and promising,  with the coming together of two organisations that are driven by their passion for quality and enjoyment of life. Heineken has been a shareholder in UBL for 10 years now. With Heineken's acquisition of UBL, employees will get to experience the best of both worlds. With Heineken being the second largest brewer in the world, UBL employees will now be part of a truly global family.
What do you think HR brings to the leadership table, and why is it important for business leaders to integrate in decision making?
Any large business has multiple moving parts. While one side of it is focused on numbers and expansion, the other side is focused on people and employee well-being. And in a people-first organisation, this is the biggest priority. The role of HR in any organisation is to give  business leaders a sense of existing employee sentiment, engagement and satisfaction.  This enables  them to not only focus on business growth but also create a conducive environment that is safe, emotionally sound and most of all inclusive in its true sense.  Hence, the role of  HR is to integrate the emotional, ethical and cultural aspects of an organisation to build a collaborative workforce and ecosystem.
What's been your biggest challenge over the last five years as chief human resources officer?
The first year of COVID was unprecedented in the sense that no one was prepared for it . Work had stopped, there were lockdowns, and many other challenges. The second challenge that I have personally  faced is that I have spent most of my career in male dominated industries and therefore, carving out your niche is an added challenge. And this therefore, is what inspires me to continuously strive for inclusivity at the workplace and ensure that  everyone has an equal opportunity to thrive.
How often do you travel?
I love to travel. I have worked in 35 countries and have travelled across 46 countries. This has allowed me to encounter new cultures, economies and people.
Which is your favourite beer other than Kingfisher and Heineken, of course?
Nothing beats Kingfisher Ultra for me but when I travel I make sure to taste all the local brews.
What do you do in your free time if you find any?
I enjoy reading all kinds of books, especially all the works of Orhan Pamuk. I also love to travel.