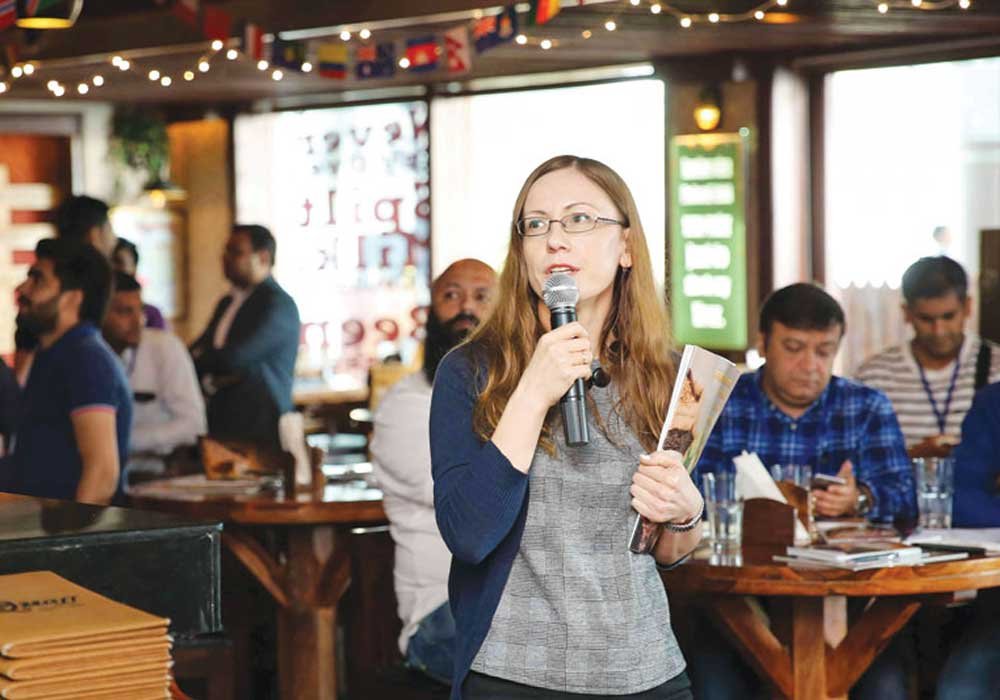 DVKSP Impex Pvt Ltd, operates in the area of imports and exports for a variety of beer and brewing products and is one of India's leading suppliers for quality hops, malts and other brewery products from USA, UK, Czech Republic, Belgium and more.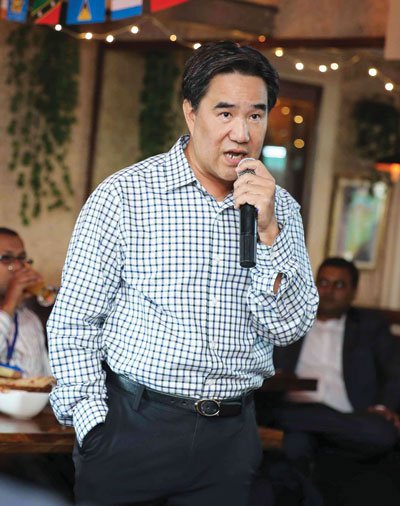 DVKSP, initiated the Brewer's Round Table as an educational initiative for the Professional and Amateur brewers. This platform brings the entire brewing industry under one roof comprising brewers and enthusiasts who get to interact with professionals from reputed companies, from across the globe. The second edition of this event took place at Quaff Gurugram, on October, 25th 2017. "Collaboration is the heart of our organisation", said Mr Sanjay Pansuriya, director, DVKSP Impex Pvt Ltd, during his opening speech. He continued on to welcome all attendees and introduce the guest speakers from Fermentis, Castle Malting, VLB, YCH Hops, Rj Brewing Solutions, The Beer Chronicles and Tales of Froth.
Belgium is a malting paradise. One of the oldest malting plants in Belgium is Castle Malting, they offer a wide range of base and specialty malts of the highest quality, allowing brewing any beer style from Pilsen and White, to the darkest Abbey and various organic beers. Silvia Chalkou, Marketing and Sales manager for Castle Malting S.A spoke about their range of malt products available for brewers. She further went on to talk about Castle Maltings speciality malts; Caramel & Roasted malts and their unique characteristics in terms of flavour, clarity of wort, colour, yield, and other parameters.
John Eapen, founder of Tales of Froth and a consultant for RJ Brewing Solutions in Bangalore, began this workshop with his narration on the beer market trends in India. He spoke about how India is predominantly partial to 'strong lager' and how Kingfisher captures of the market. The rise of production breweries that have restocked their liquor shelves with the introduction of – White Owl, Bira, White Rhino, Simba etc.
As a 100% grower-owned supplier, Yakima Chief – Hopunion said that they are uniquely positioned to promote and establish strong relationships between family farms who supply premium hops and the innovative brewing customers who utilize YCH product in their beers. Percy Lam, Director of Sales, YCH Hops also presented at the Brewers Round Table. He educated attendees in a technical presentation about the safe production of hops, speciality hops and dry hopping.
There was brief session about the importance of dispensing of beers and the correct form for each style. Presented by Oliver Shchuf, he went on to speak about the do's and don'ts of beer dispensing. Jo Pitt and Krishna Rajiv, Asia Pacific Sales Manager and Regional Sales Manager, Fermentis, talked to us about the release of their new SafAle™ BE-134, and its characteristics. "This strain helps in developing a highly refreshing and drinkable beer. Thanks to its good fermentation capabilities and high diacetyl reduction, it allows the production of tasty dry beers".
The Brewers Round Table, conducted two brewing sessions, led by Christian Vanhaverbeke, a consultant and brew master for Castle Malting. The aim being to educate fellow brewers attending the event, various styles of brewing and a bit of an interactive session.
George Jacob, founder of The Beer Chronicles, held a technical session about the fermentation process for sour beer. Surprisingly, the last edition of  The Great American Beer Festival, witnessed over 15, 500 participants in the sour beer category! Jacob, went on to talk about the use of lactic acid bacteria and the fermentation temperature for curing the perfect pint of a sour beer.
Gayatri Mehta, research associate at VLB Berlin and Research Associate at FISAS (Research Institute for Sprits, Analytical Technology and Sensory Analysis) had some exciting news to share that could change the education scenes for beer and brewing in India – VLB Berlin is working to organize a certification course shortly for people looking to pursue their passion for beer and brewing. She ended her speech by talking about sensory analysis and product reformulation.
Ishan Grover talked about the importance of glass wear and the ideal glass for various beer styles. Amit Mishra, a brewmaster and consultant from RJ Brewing Solutions, spoke about the best hygiene practices in breweries.
RJ Brewing solutions is a company offering top of the line microbreweries that are using the latest German Technology; and are specially designed keeping in mind India's unique environment.
The Brewers Round Table held an Open Forum which focused on technical discussions about products, ingredients, and queries about processes. The event was fruitful as a platform that engaged and connected the brewing community within India.