Bira 91 Spreads Festive Cheer With Christmas BIRAcle
In the run-up to the holiday season, Bira 91 kicked off a campaign that saw Santa and his elves take over the city of Bangalore
Bira 91, the world's fastest-growing beer company known for its quirky topical activations, has rolled out yet another exciting initiative embodying the festive spirit. Riding high on the celebratory vibe and staying true to its brand ethos, the beer brand unveiled its 'Christmas BIRAcle' in the city of Bangalore. Building on everyone's favourite part of the holidays – Santa and gifts, Bira 91 took over the city of Bangalore with its rendition of Santa and his elves to give out Christmas goodies.
In a remarkable physical and digital activation, the campaign saw the Bira 91 monkey mascot take to the streets of Bangalore dressed up as Santa and visit prominent spots across the city to hand out exciting goodies along with his team of two elves. They also created high-energy flash mobs in popular locations and offices in the heart of the city.
As part of this activity, Bira 91's Christmas trio interacted with 100s of consumers as they visited marketplaces like MG Road and Lavelle Road, corporate offices like MyGate and Quikr, and multiple other locations including Bira 91 Limited Release Taproom, House of Commons, and more. Starting with social media banter between the brands on what they wanted as part of their 'Christmas Miracle,' the activation culminated with Bira 91 throwing a fun party on the ground at each of their office spaces in the city. Replete with food, dance, music, and exciting festive merchandise, the Christmas BIRAcle saw Bira 91 put its spin on the festivities for the employees of these companies.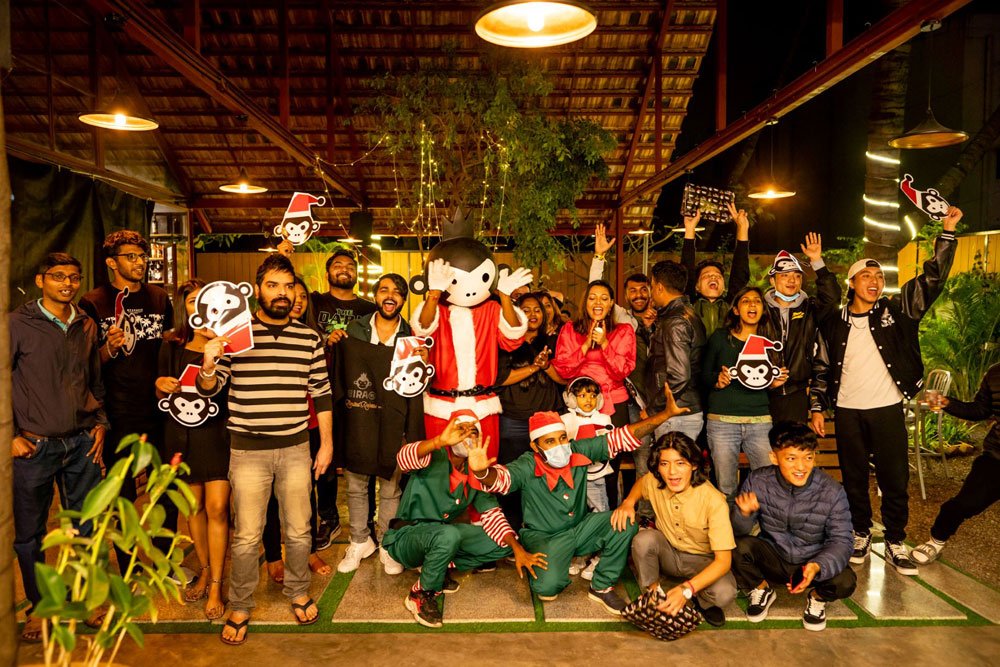 Commenting on the activation, Ankur Jain, Founder, and CEO, Bira 91, said, "This time of the year is all about celebrating with friends and family, so we wanted to add a little extra cheer to the mix, in our style and make this Christmas a 'Flavourful Christmas for everyone. At Bira 91, we work hard and play harder and saw this as an opportunity to create a unique, never-done-before experience for our consumers to bring a smile to their faces. We are beyond excited at the love this initiative has garnered and are pumped to present more such activities that inspire creativity, innovation, and playfulness to have a good time, going into the new year."
Imagined in India, Bira 91 aspires to bring flavourful beers to the new world. As one of the fastest-growing brands globally, it has built a diverse portfolio of award-winning beers, one for every occasion, and aims to drive the global shift in beer towards more colour and flavour.
Bira 91 is now enjoyed in over 500 towns and cities spread across 15 countries and brews its beers across four breweries in India. It also offers branded merchandise across categories such as glassware, apparel, and gifts, making daily a lot more playful. Adding to this collection now, we collaborate with boAt as well!
Established in 2015, this beer brand is driven by a dynamic team of over 550 passionate beer lovers.