Bira 91 Partners With BoAt To Launch 'BOOM' Audio Collection
India's two young, home-grown brands bring consumers a limited-edition collection of audio devices
Bira 91, one of India's fastest-growing brands in its category, and boAt, India's #1 Earwear brand (as per IDC India Monthly Wearables Tracker, November 2021 release) have come together to launch an exclusive 'BOOM' audio collection that is high on both functionality and aesthetics. The 'BOOM' collection will include the brand's quirky yet powerful Stone SpinX 2.0 and Stone 190 making them the perfect party companions. For those who enjoy music in their own space, this collection will also come with boAt Rockerz 450 Headphones.
The 'BOOM' collection has been intricately curated for consumers who are bold and expressive, and don their wearable accessories as an extension to their personality. It seamlessly integrates the daring colour palette and the striking design of Bira 91's 'BOOM' variant with the fashion-forward aesthetically designed boAt portfolio. The limited-edition collection is expected to be nothing less than the go-to style statement accessory of the season.
To bring alive the central theme of music that resonates with both brands, Bira 91 crafted a special music track for this collaboration called 'Get Set BOOM'. The high-energy video paints a picture of the perfect weekend, with music bringing friends together in an ultimate house-party setting. The playful and upbeat lyrics and strong visuals are complemented with subtle integrations of the audio collection and other brand merchandise to create the 'party vibe' like never before.
Commenting on this epic partnership, Ankur Jain, CEO and Founder, Bira 91 said, "Beer and Music are a match made in heaven, which is why we are thrilled to announce our partnership with boAt. At Bira 91, we have been partnering with several like-minded homegrown brands, to provide unique experiences to our consumers. And this association with India's largest earwear brand is another step in that direction. The launch of the limited-edition collection of ultra-stylish audio devices helps both brands deliver on their consumer promise of quality and innovation. Our endeavour at Bira 91 is to become a lifestyle brand and we have been building a dynamic portfolio of products at the Bira 91 Merch Store. This partnership with boAt takes us a step closer towards that goal."
Commenting on this association, Aman Gupta, Co-Founder and CMO, Imagine Marketing Pvt. Ltd. said, "We are elated to partner with Bira 91, a brand that is playful, creative and resonates well with our brand ethos. We aspire to launch the most unique, vivid and quirky products in the Indian Market and the BOOM collection showcases our ideology really well. We hope our boAtheads enjoy using these products as much as we did designing them."
The BOOM collection will be available exclusively on Bira 91's Merch store and the boAt website starting 20th January.
Rockerz 450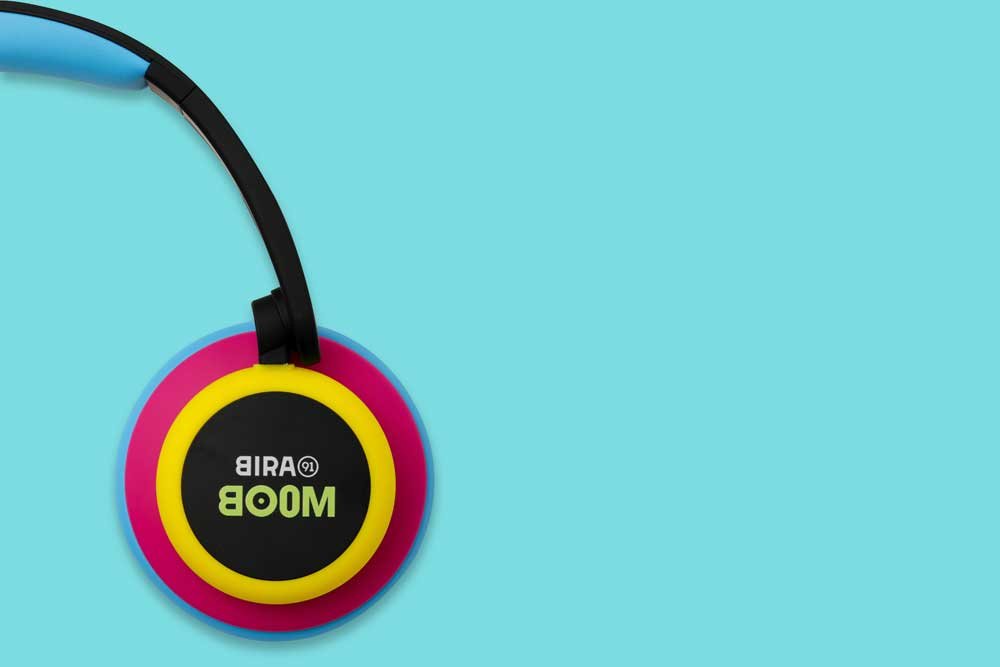 BoAt X Bira 91 wants you to meet your favorite Rockerz 450 in a slick new color! It's just the right headphones to be your +1 for home workouts, solo dancing sesh and jamming to your favorite playlist. Blow your ears with powerful audio quality with its 40mm drivers the 'BOOM' way. This wireless headphone has the power to take you to an alternate HD immersive audio reality. Get ready for an all-night musical bender with its 15 hours of playback. Not just this, choose your mode & go wireless or stay connected with an AUX wire! Rockerz 450 — Get, Set, 'BOOM'!
Stone 190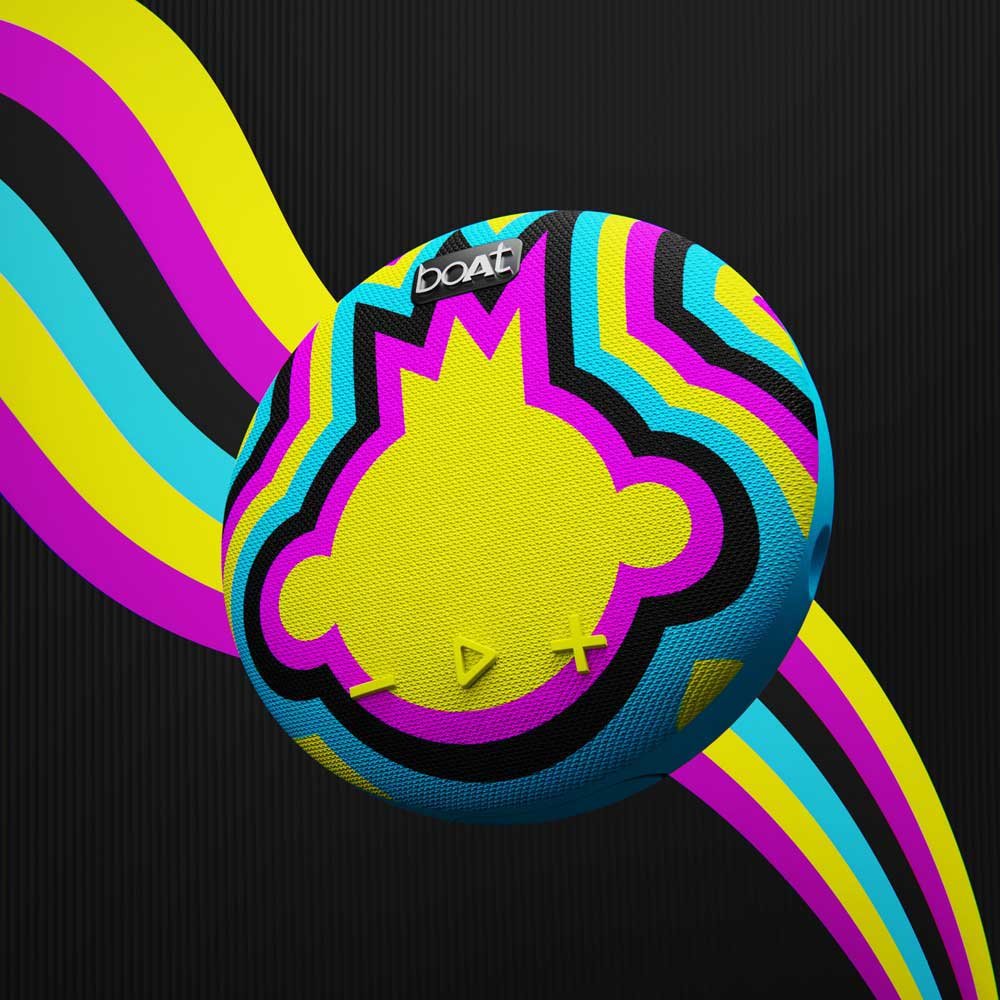 Take your BOOM-bastic party with you wherever you go with Stone 190. Equipped with 52mm dynamic drivers, this party and travel booster will amplify your vibe. Get an immersive audio experience all day with its long battery backup and premium sound quality. Although wireless, Stone 190 also comes with an AUX connectivity mode. Create a 'BOOM' with your friends near the pool or on the beach without a worry with its IPX7 Water Resistance! Its ergonomic build and extra portability will ensure you never have another dull moment at your party!
SpinX 2.0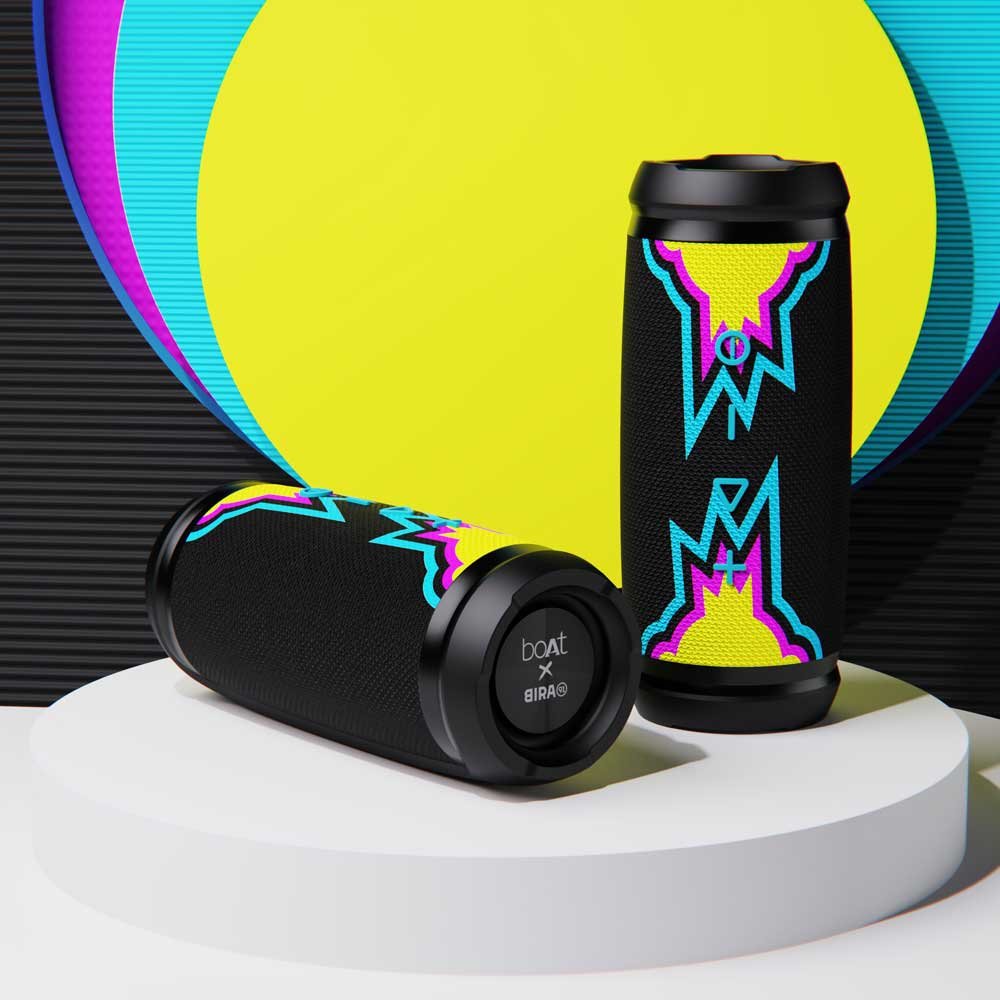 Guess who's RSVPing to all your house parties & travel escapades — the fresh new SpinX 2.0! Match your speakers with your style and stream uninterrupted music with up to 8HRS of total playback time. Poolside or on the streets, put two Stone SpinX 2.0 speakers together on the go with the True Wireless Feature and double-up your fun. Well, parties can be messy, don't bother about splashing a little water; our speaker is rugged and comes with 360° IPX6 water resistance. Experience the premium HD Sound of two 40mm drivers and slide into good times!
What are you waiting for? Go grab your limited-edition audio devices now at:
https://shop.bira91.com/boatboomcollection
https://www.boat-lifestyle.com/pages/boat-x-bira
Imagined in India, Bira 91 aspires to bring flavourful beers to the new world. As one of the fastest growing brands in the world, Bira 91 has built a diverse portfolio of award-winning beers, one for every occasion, and aims to drive the global shift in beer towards more colour and flavour.
Bira 91 is now enjoyed in over 500 towns and cities spread across 15 countries and brews its beers across four breweries in India. Bira 91 also offers branded merchandize across categories such as glassware, apparel, and gifts, to make every day a lot more playful. Adding to this collection now we have the collaboration with boAt as well!
Established in 2015, Bira 91 is driven by a dynamic team of over 550 passionate beer lovers.