Bira 91 Completes 7 Years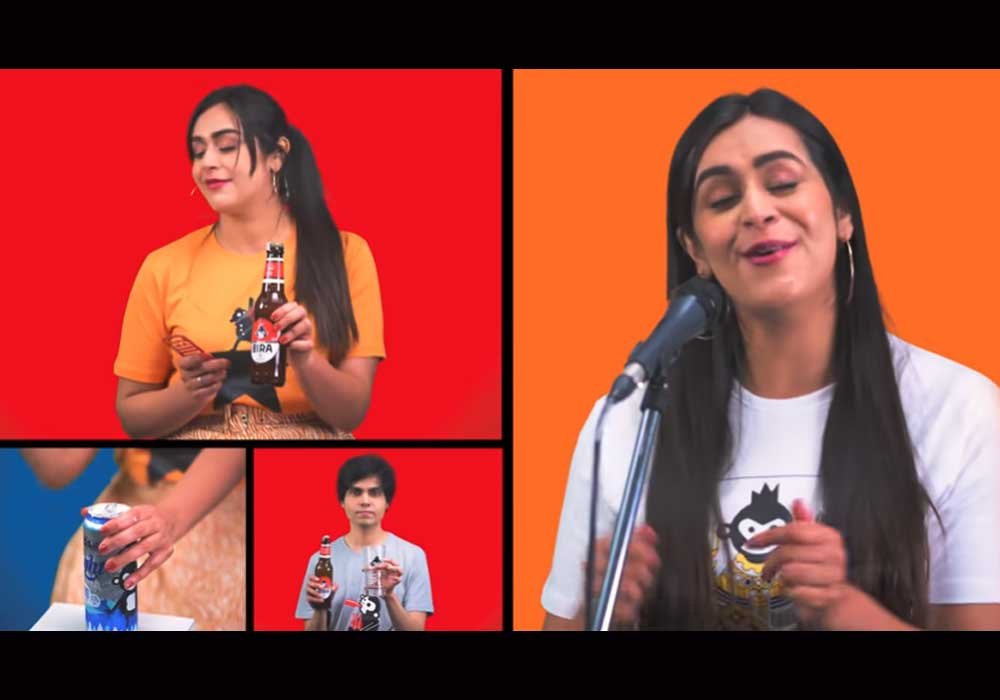 Seven years ago, Bira 91 was conceptualised in an effort to pioneer the craft beer experience in India but today stands as one of India's most iconic youth culture brands. A brand known for reimagining beers as we know it, celebrated its 7-year milestone on Sunday, 27th February, by reinventing the classic 'Happy Birthday Song' in the form of an unconventional music video.
In an endeavour to take the beer community by storm, Bira 91 has added a beer-full twist to the traditional birthday track sung by millions across the globe. While the tune of the chorus remains the same, the lyrics of the soundtrack have been replaced with sounds created by the brand's beer bottles, cans, and other offerings, giving the song a fresh and funky vibe, in true Bira 91 style.
As a brand that has been 'born and brewed' in India, Bira 91 has always been supportive of budding Indian talent by providing them with opportunities to showcase themselves on a global platform. In accordance with this, it brought onboard two young and talented content creators, Anshuman Sharma (producer) and Kamakshi Khanna (singer) to bring this idea to life.
On this partnership with Bira 91 and release of the music video, music producer Anshuman Sharma said, "Bira 91 is one of my favourite brands and we wanted the birthday wish for them to be creative and truly unique! The music has been created with it's bottles and cans and I am very excited to see the reaction of the brand's lovers across the country."
Singer Kamakshi Khanna said, "Bira 91's Birthday wish, was such an exciting project to be a part of! The concept of creating music using it's bottles and cans itself is so playful and innovative that as an artist, I knew this would be super fun to be a part of. Had an amazing time giving my voice to the new-age birthday wish."
A refreshingly modern beer brand, Imagined in India, Bira 91 aspires to bring flavourful beers to the new world. As one of the fastest growing brands in the world, the brand has built a diverse portfolio of award-winning beers, one for every occasion, and aims to drive the global shift in beer towards more colour and flavours. The brand is now enjoyed in over 500 towns and cities spread across 15 countries and brews its beers across four breweries in India.
Bira 91 has its flagship taproom in Bangalore, where it releases one new experimental beer every week, paired with its curry-shop menu. Bira 91 also offers branded merchandise across categories such as glassware, apparel, and gifts, to make every day a lot more playful. Established in 2015, Bira 91 is driven by a dynamic team of over 550 passionate beer lovers and is backed by Sequoia Capital India, Sofina of Belgium, and Kirin Holding of Japan.