Beer styles in India – Stout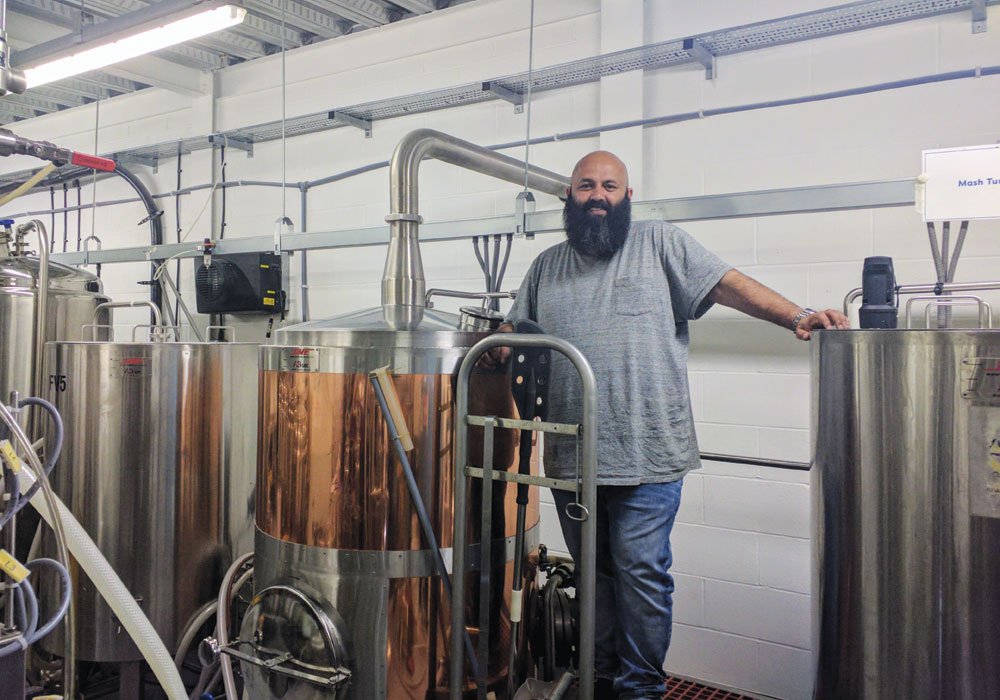 George Jacob
Founder & Partner, The Beer Chronicles
Since I've written about wheat beers earlier, I figured I'd make this article about another favourite – the Stout. While there are a variety of Stouts being brewed and served in India, to avoid making this a long rambling narrative, I'm going to stick to my favourite, the Irish Dry Stout, a commercial example of which is Guinness.
No other country has a beer style that is more intertwined with it than Ireland and the Dry Stout. Guinness used to brew in County Kildaire since early in the 18th century. It was in 1759 that Arthur Guinness moved to Dublin and setup his brewery at St. James Gate.
The word Stout was used to identify stronger Porters, but it was around 1810 that Guinness broke from the older Porter style and started calling their product Extra Stout.
A brewing consultant, a Brew Master, certified in Craft Beer by Brewers Association, a Cicerone® Level 1, and a Certified Beer Steward by the Institute of Brewing & Distilling, London.
There is a tradition of drinking stout while eating oysters. I personally can't bring myself to eat an oyster but I hear that the roasted maltiness and creamy finish of a stout heightens the briny, salt flavours of the oyster. In fact, Guinness has been sponsoring the Galway's oyster festival for almost 60 years!
Brewed using roasted barley, flaked barley and pale malt predominantly, a lot of breweries also use chocolate or other dark and speciality malts. An Irish Stout is typically a black beer with a pronounced roast flavour that is often reminiscent of coffee. They can range from fairly to very bitter, where the bitter versions are quite dry.
Draught versions are poured from nitro resulting in a lovely creamy texture. Fortunately, with Guinness creating the nitro widget, we now have nitro stouts in bottles and cans too!
Expect a dominating coffee like aroma, with a hint of dark chocolate, cocoa or roasted grain in the background. With the use of dark grains, there are minimal esters, and low to none hop aroma (though some beers do get produced with mild earthy or floral notes).
The stout is usually medium to high hop bitterness with a moderate roasted grain or malty character. Typically, coffee like flavours with some dark chocolate on the palate. Though a Stout was always the stronger beer when compared to a Porter, modern versions are brewed from a lower OG (Original Gravity) so are not necessarily a higher strength.
Guinness isn't the only Stout in Ireland though, and regional differences do exist. Dublin type stouts are more bitter and drier, while Cork style stouts are sweeter, less bitter and have flavour contributions from chocolate and speciality malts. Cork style stouts are closer to the historical London style stouts which aren't dominated by just roasted barley.
Commercial examples include Guinness draught, Murphy's Irish Stout, Blarney Sisters Dry Irish Stout and Russian River Brewing Company's Stout.