11 Must-Try Breweries In Bangalore That Are Celebrating The Spirit Of Oktoberfest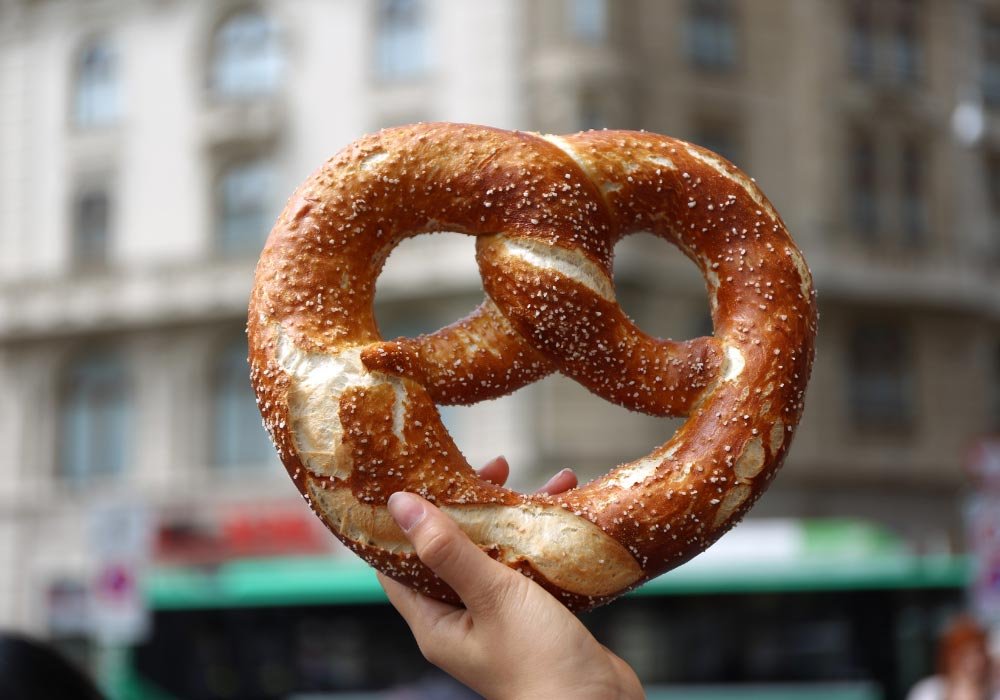 As we inch closer towards the end of September, a major celebration approaches where brewers brew their beers and prepare the communities around the world for the annual event by decorating their cities with the blue and white checkered flag. Yes, we're talking about the Oktoberfest. As we all know, Oktoberfest takes place in Munich – the heart of Bavaria. But hey, if you can't make it to Munich this year for the most celebrated beer festival, there are still plenty of beer options from home that mirror (at least in taste) that voyage across the continents.
Lucky for you, we had some time on our hands to round up some of the popular breweries in Bangalore to get drunk and grab a Bavarian-style pretzel along with a schnitzel. So put on your lederhosen and grab your stein, here are 11 breweries to experience Oktoberfest in Bangalore.
Toit
Toit, one of the city's favorite watering holes – loved by beer-guzzlers and frequented by all, has a hefty beer line-up for this year's Oktoberfest. Along with the usual Märzen, the brewpub in Bangalore features a Munich Dunkel, Doppelbock, Schwarzbier and a Pilsner. If you haven't tried any of these styles before, now is the time to savor them. It goes without saying that all of these beers will feature an Oktoberfest food menu which features Chicken Schnitzel, Sausage Schwarzen Platter and plenty more to soak up all those festbiers!
Windmills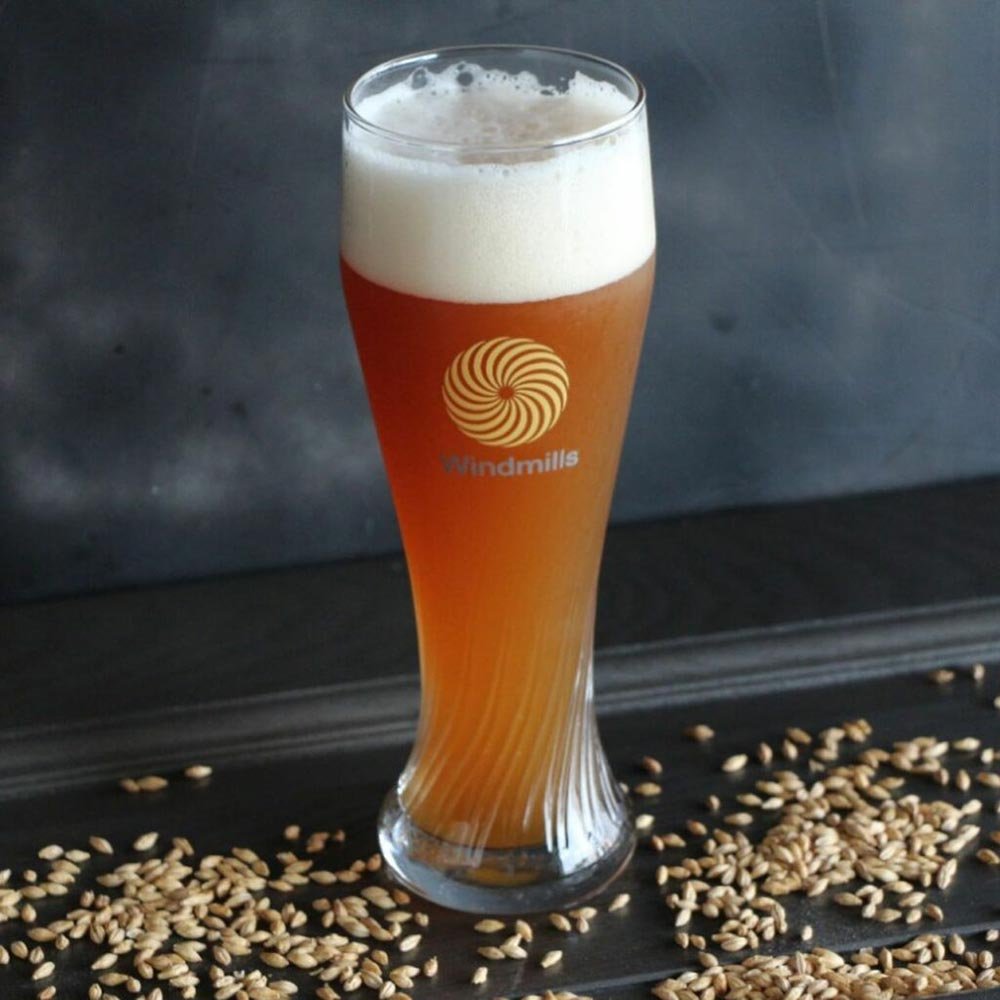 The brewing artists at Windmills brewpub in Bangalore have carefully curated a line-up that teleports you to the Bavarian tents. Although slightly higher in strength, the Märzen at Windmills is toasty and bready-rich with a clean and smooth finish. To top it up, Märzen will be accompanied by a Pilsner, Hefeweizen and an intriguing Smoked Weizen.
Geist Brewing Co.
On the occasion of Oktoberfest, Geist, South India's first distribution craft brewery has brewed something special this year. A new limited release Festbier joins their familiar German beer line-up which includes Uncle Dunkel (Bavarian-style Dark Wheat), Rauch-A-Fella (Franconia-style Smoked Wheat), German Lager (Märzen) and Weiss Guy (Weissbier). Geist's Festbier was tapped at the recently concluded Oktoberfest in Bhartiya City, Bengaluru! To take it a notch above, the brewery has now announced 'Geistoberfest' across all their outlets to unpack a whole lot of fun, featuring some of the finest handcrafted brews. To go alongside their German brews, Geist has also curated a food menu along with pairing suggestions.
The Pump House
Get 'Tastefully Wasted' at The Pump House with their Oktoberfest Fare. South Bangalore's most popular microbrewery, The Pump House is all set to ring in this year's Oktoberfest tradition in flair by pouring two limited edition lagers, Märzen and Rauchbier. The Märzen here is unlike anything. It has been lagered for a good five months to emphasize more on malty-rich characteristics by keeping it clean as a lager.
Red Rhino Craft Brewery
From traditional beers which trace back their roots to Bavaria, to the live bands and German fare, Red Rhino's Oktoberfest will make you appreciate the German roots! This year, the German beer list at Red Rhino features four styles. A Märzen, Kölsch, Schwarzbier and a Hefeweizen. To make it even better and keep it authentic, the rooftop microbrewery has curated a special food menu which features some of the finest culinary delights of Germany.
Arbor Brewing Company
Touted as India's first American Craft Brewery, Arbor, is a craft beer pioneer in spreading true beer culture across India one pint at a time. For this year's Oktoberfest, Arbor has brewed a Märzen and unlike the traditional German lager, this one's a little twisted by packing in more hop punch. Check it out!

Aurum Brew Works
Aurum Brew Works, Sarjapur, Bangalore, is bringing in the flavor of Bavaria with three new beers in their line-up brewed exclusively for Oktoberfest. Märzen, a clean, malty German lager with rich, toasty and bready flavors. Rauchbier and Hefeweizen join the line-up to make it even more worthwhile. Not just this, an Aurum's Oktoberfest entertainment carnival is also being organized at the brewery throughout the festival. The entire place will be buzzing with live performances, contests, relays and a lot more.
Seven Rivers Brewing Co.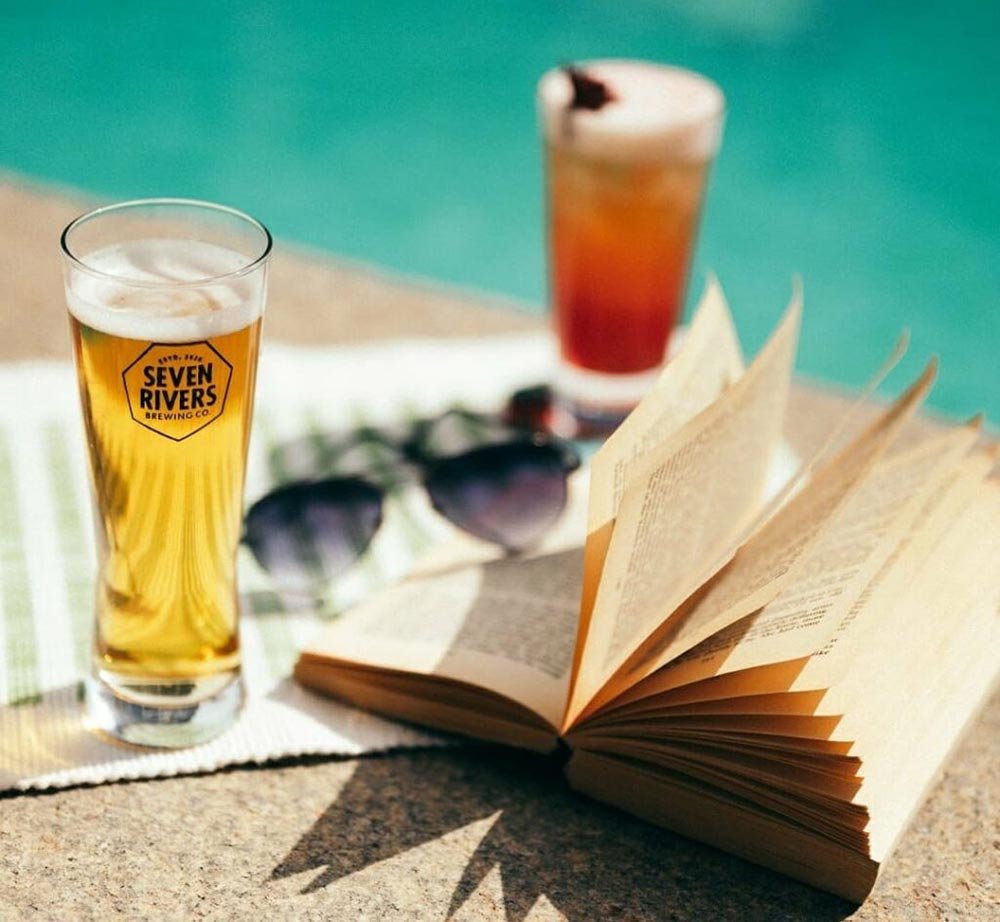 The word "local" creates a powerful impression. There's always a certain pride we bear when we support brands and businesses that are crafted with nativity at the core. And that's probably why it's such a marvelous time for craft beer lovers in Bangalore right now as Seven Rivers Brewing Co. is all set to launch Festbier, a German lager as an ode to the Oktoberfest. Sit tight and follow @sevenriversbrewing for further updates on Oktoberfest.
The Bier Library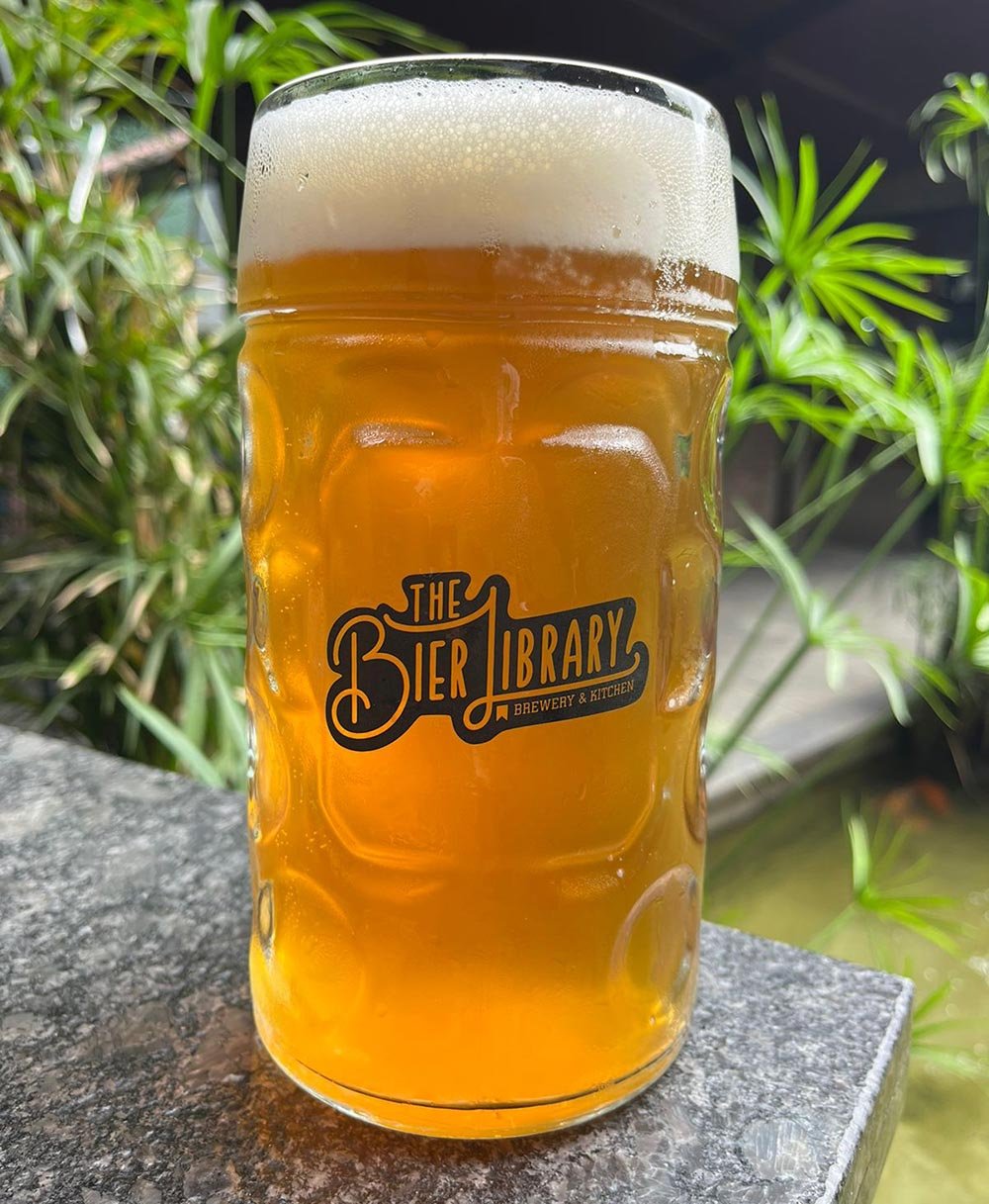 The Bier Library has geared up to relive the beer-drenched history of the world's largest folk festival by brewing up an authentic German lager. Unlike the majority of the microbreweries, The Bier Library has brewed an Oktoberfest Lager which is paler, lighter and much easier to drink than its German brethren Märzen. As always, it is accompanied by Some of the German delicacies such as Schnitzels, Knackwurst, Bratwurst, Frankfurter Kranz etc.
Biergarten Brewery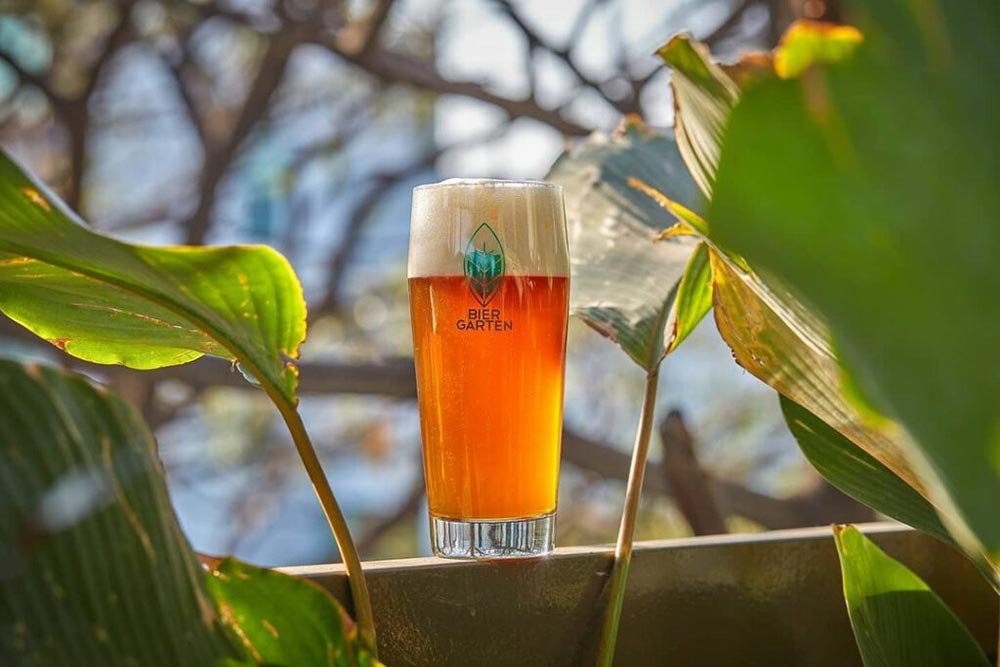 Famously known for its airy, al-fresco setup that offers the perfect view to match with Bangalore's welcoming weather, Biergarten has had a significant role to play in upping Bangalore's status as the Craft Beer Capital of India. And, to bring in the spirit of Oktoberfest, Biergarten has tapped Märzen across its outlets in Bangalore. What are you waiting for? Sit back, grab a cold stein and let your fest commence!
HopsHaus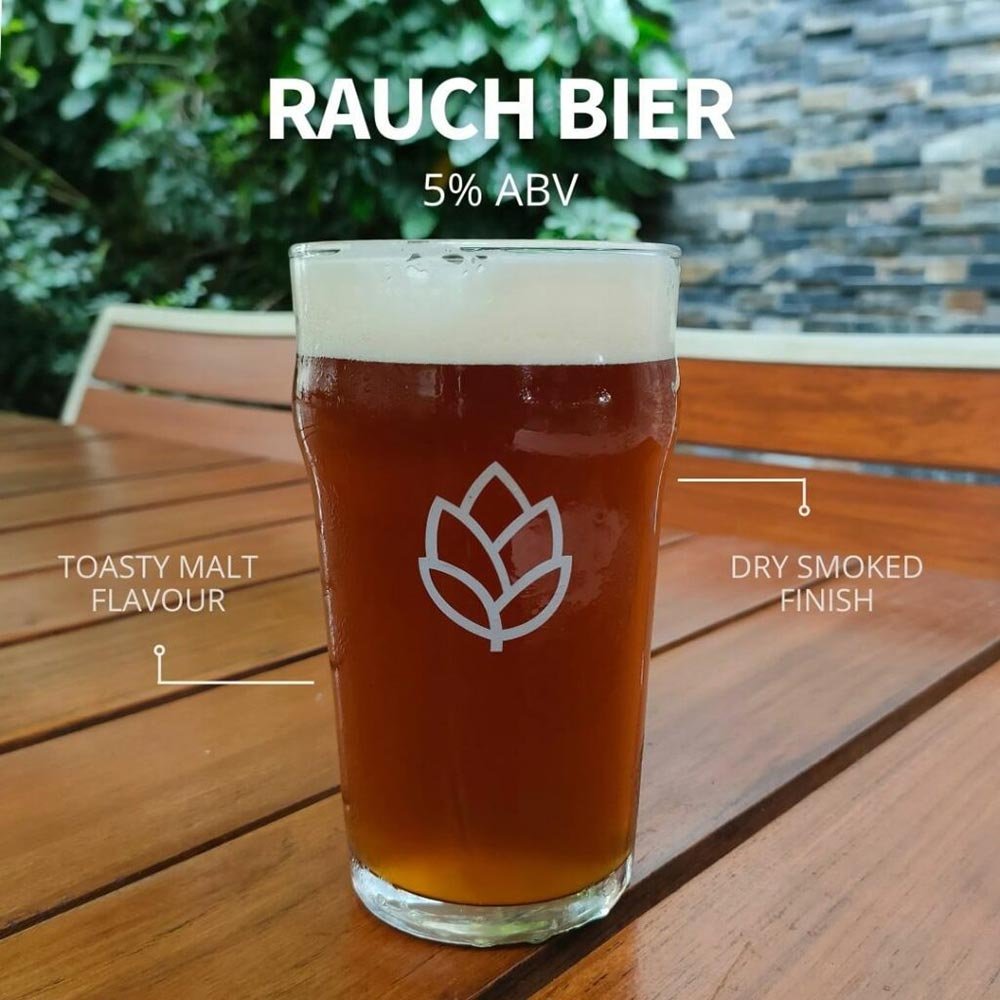 Often described as a 'botanical beer garden' – HopsHaus is a picturesque venue for hosting Oktoberfest. It's an inebriant oasis for beer lovers thirsting for an authentic 'beer garden' experience. For this year's fest, HopsHaus has tapped Rauchbier, a smoked German lager which is smoky, bready and toasty and just about right to get you into the Oktoberfest spirit.
Curious to know more about the history of Oktoberfest? Check out our article here. Prost!