Brewer Talks: Women In Beer Are A Positive Influence: Varsha Bhat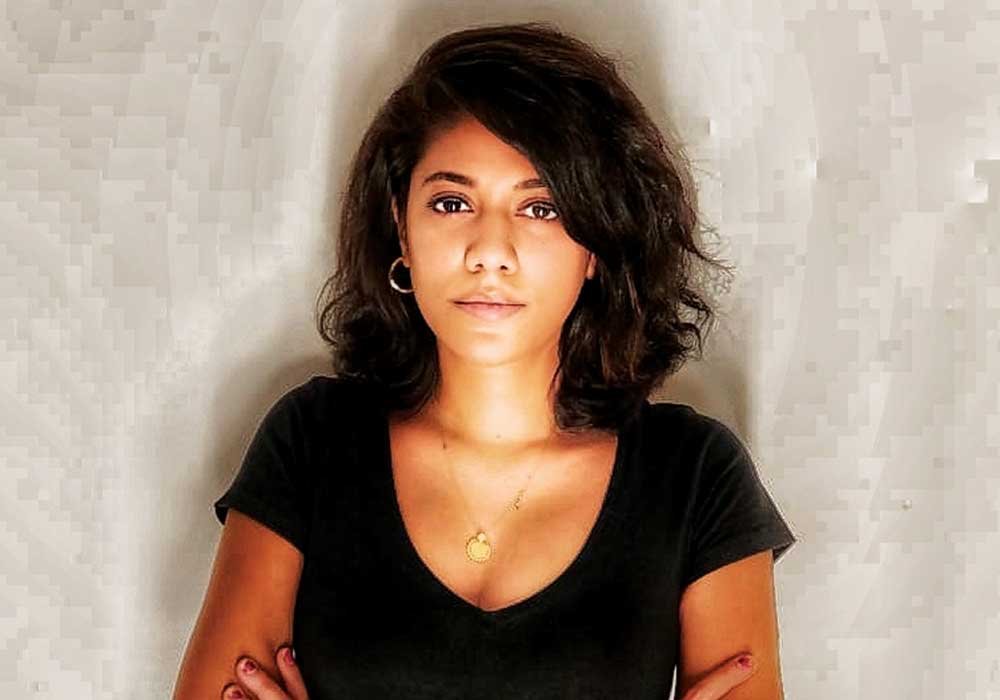 Women in beer is not new. Brewing has been done by women since ancient times. The male-dominated field of Brewing has been seen as dominant in the West for 150 years, but historically women engaged in it. 
Women In Beer, The History
Studies by ethnographers and archaeologists have demonstrated that Brewing emerged from the tradition of gathering or baking, both of which were traditionally performed by women worldwide. During all periods of inhabited history, women were the primary brewers on all continents, dating back to 7000 BCE when the first evidence of Brewing was found. In addition, brewers were often associated with mother goddesses and deities associated with fertility in their cultures.
Many women were disallowed to participate in the production of alcohol after the middle of the 18th century. Instead, they were relegated to jobs as barmaids, pub operators, bottlers, and secretaries in breweries. However, homebrew and traditional alcoholic beverages continued to be produced in less industrialized areas. Chemists for brewery establishments began hiring women in the mid-20th century. Craft brewers began to reap the benefits of their experience starting in the 1960s and 1970s. 
The Romans reported that traditional Germanic societies drank a drink called ale, made mainly of honey, fermented by women. Brewing was the domain of tribal Germanic women before monasteries began producing alcohol in the 11th century. Meads and ales were typical products of Germanic tribe women who brewed them in forests to avoid invasions. In St. Hildegard of Bingen's time, hops were the first additive recommended as a food.
Because hops preserve beer, the quantity of beer that could be consumed remained unchanged, despite the fact that hops increased the price of Brewing. Due to a lack of potable water and the expense of other beverages, European households consumed a great deal of ale before the Black Death. 
Brewing was a way for women to earn extra income at home. It took several months for some women in Brigstock to obtain their brewing permits. North England's breweries were run mainly by women. Due to the establishment of guilds in other parts of Europe, women were often forced out of the beer-making industry; in Haarlem, however, because spouses were permitted to inherit guild memberships, many women continued the profession. There were 536 brewers in the city between 1518 and 1663, and 97 of them were widows who operated as brewers.
Women In Beer, Now!
The brewing industry lost many women during industrialization, though many women brewed at home using ancestral methods throughout the world. Krystal Baugher, a journalist, says that women continue to face obstacles in the industry due to perceptions of taste, media influence, and preconceived notions about their skills and ability.
The number of women opening breweries in the United States recently has increased. As founders of the craft brewing scene in Los Angeles, Ting Su, Jeremy Raub, and Steven Raub founded Eagle Rock Brewery in 2009. Americans such as Jill Vaughn and Rebecca Bennett have become top brew masters at Anheuser-Busch. For more than 40 years, Sister Doris Engelhard, a brewer and Bavarian's last left-field master brewer nun, has been brewing beer at Mallersdorf Abbey. The production of beer by women is still a traditional African tradition, and it is often their only way of achieving economic independence. 
Women In Beer, India 
Craft beer is new to India, and women brewers are even more new. However, despite the gender imbalance in India's brewpubs, the ladies brew some fantastic beers. The latest lady to change the game is Varsha Bhat, brewer with Mannheim. Varsha, in a chat with Brewerworld, speaks about the journey and the industry. 
Some excerpts…
I'm sure being a brewer wasn't a conventional career path. How did this happen?
I explored Brewing out of curiosity. I had a fundamental interest in gaining a qualification in Hotel Management, and while taking a break from my corporate duties, I wanted to learn something more creative. It just so happened that a friend who was working in a brewery at the time, needed assistance and from there, my journey as a brewer began, and there was no looking back.
What has it been like working in the craft beer industry?
My journey began about 7 years ago. It has been quite an adventure and full of challenges. However, every challenge faced was an opportunity to learn something new. My passion has led me to develop new skills year after year and break stereotypes associated with gender bias.
Because it was a woman who brewed beer for the first time in the now male-dominated industry. How welcome were you when you started?
Various industries in the food and beverage market have a lot of women working in them already. At my first job, we were three female brewers and one male. This in itself is proof that more and more women are now working in the craft beer industry. This was highly encouraging for me to continue on my path.
Women brewers in India are lesser in number when compared to the USA and UK. What do you think is the reason, and do we need more events promoting women brewers?
We all know why women aren't in the industry as much as men. In India, drinking isn't part of the culture, and mostly there is a negative connotation towards it. Also, working in this industry means late nights and hard physical work, which isn't always favourable for women. However, I've seen that change in the past decade. I've noticed an increase in the number of women who drink craft beer, who are enterprising enthusiasts, just like I was before my journey began, and now a handful of women professionals in the industry are breaking stereotypes. It's just a matter of time, and this number is only going to grow.
As far as events go, I recently brewed a beer with four other incredibly talented women from different breweries in collaboration with pink boots society for International Women's Day. I was thrilled to be a part of it; it was a celebration – a milestone to spread awareness of the craft, the passion, and the love we all have for Brewing. This was just the beginning; together, we hope to inspire and positively influence women who are keen to join this industry.
What, according to you, makes a good beer?
A beer brewed with passion, with the finest malts, premium hops, and a whole lot of love. As Bill Carter says: "there is no such thing as a good/bad beer. It's that some taste better than the others."
What is the best comeback you have given to someone who thought women couldn't brew? Do you get annoyed with such questions?
Honestly and lucky I haven't been around such people. Haters will hate. I just gotta keep going on.
Have you travelled for beer? What are some of the best local beers you have had in different countries?
Yes, I spent a lot of time in Germany, since I studied brewing there. So, the famous Berliner Weisse, Keller Pils, Schwarzbier, different bocks, the quintessential Hefeweizen. Back in Prague, the Staropramen (dark lager) and Kozel. However, Belgium was an absolute treat, with your Trappist ales, Framboise (Belgian Lambic), abbey ales.
Which is your favourite beer brewed by yourself, and what food can be paired with it?
I have brewed various styles of beer. My most recently brewed beer is an American stout which was bold and beautiful, with roasty aromas and flavours of dark chocolate with a rich mouthfeel. I enjoyed having it with pork ribs, barbeque or grilled chicken, and for dessert, a chocolate brownie. Yum! –
What are the major drinking trends you have observed in the Indian crowd?
I've noticed a massive increase in craft beer drinkers in India. Beer drinkers today are no longer satisfied with the mainstream bottled beers. They are looking for fresh taste, crisp flavours, and unique ingredients. So I can proudly say that we have a mature craft drinking crowd who know their beers. However, we still have a majority of people who'll want to shift to their gin and tonic or whiskeys after a pint of beer. And we will always have those who love their copious amounts of Kingfisher and Budweiser kind of beers.
Do you have a brewer you look up to?
Yes. My professor/brew master Kurt Marshall from VLB. 
What, according to you, is the next trend in the craft beer industry?
The craft beer industry is still growing and still has a long way to go. However, the journey has been commendable this past decade. People have become more approachable and open to trying different styles. As a result, we're trending towards traditional beers brewed with locally sourced ingredients – seasonal fruits, different kinds of grains malted /smoked, and a new variety of hops. We will continue to explore fresh ingredients, new tastes, and brewing methods. Sky's the limit!