6 Unbelievably Tall, Dark and Delicious Stouts to Try in Bangalore This V-Day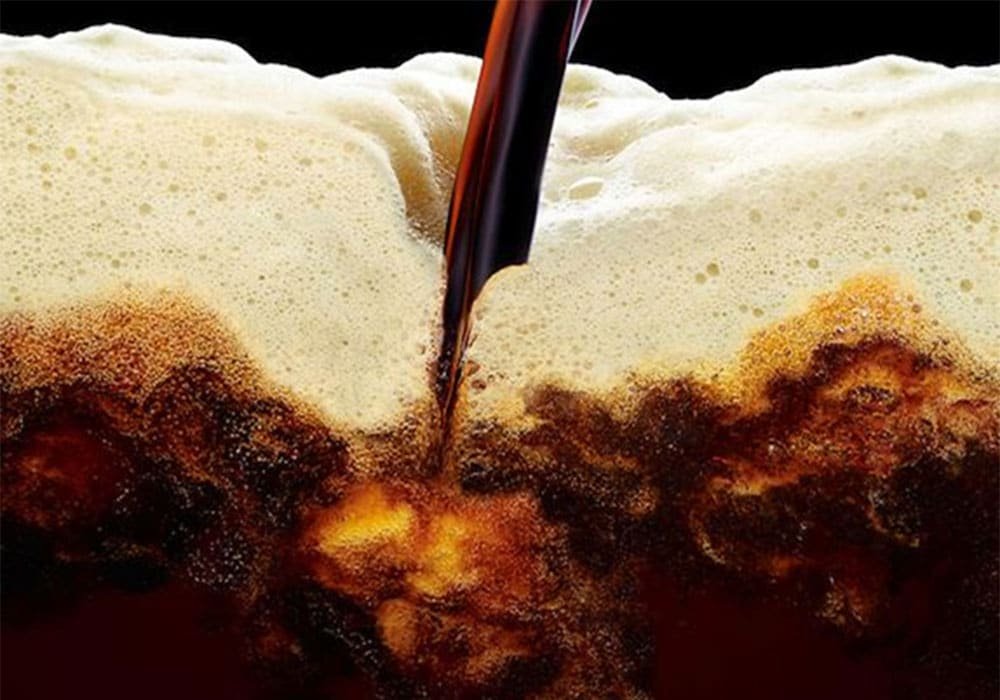 With winter almost on its way out and the day of lovers falling mid-month, February is actually the perfect month for sinfully luscious, stouts. Dark, chocolaty and malty – drinking these rich, full-bodied beers is almost like receiving a bear hug – and will leave you feeling warm and fuzzy on the inside (kind of what love does to you, apparently). Maybe that explains why craft beer fanatics in the West have christened February as "Stout Month".
It's 2020 and the rules of attraction have changed, calling for something bigger and bolder than the usual "box of chocolates-and-bottle of wine" routine. Whether you're celebrating with a sweetheart, having a fun night out with a bunch of besties or just looking to treat the craft beer lover in you to something decadent: here are six of Bangalore's top microbreweries, channeling their inner cupids and offering you the best of stouts that will definitely send you reeling!
1.  Toit's "Dark Knight"
A dry, medium brown to black-coloured stout that gives off a deliciously rich coffee-chocolate aroma. Flavour-wise, the roasted dark grains combine with malt sweetness to give you an impression of milk chocolate or coffee with cream, leaving you with a full-bodied, smooth and silky mouthfeel.
ABV: 4.3%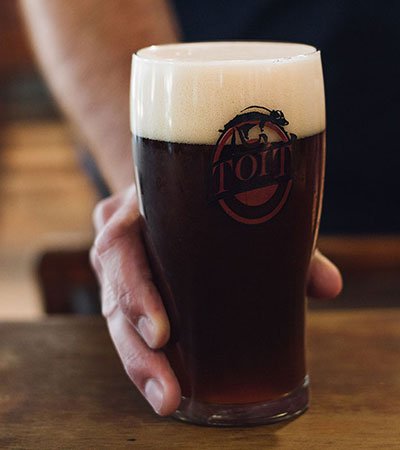 2.  Windmills Craftworks' Oatmeal Stout
Brewed with U.K. pale malt, roasted barley and flaked barley, this stout is smooth and roasty on the tongue with a hint of oatmeal. The slight malty sweetness is balanced by the bittering effect of the American Nugget hops that lends it an almost-spicy finish.
ABU: 6.17%
3. Aurum Brew Works' "Hades"
Named after the king of the Underworld in Greek Mythology, this robust stout strikes a fine balance between the bittersweet notes of chocolate and the roasty character of coffee, thus making it a very sessionable stout. Another point to be noted? The stout is served on nitro, which lends it an extra silky-smooth mouthfeel!
ABV 5.5% to 6%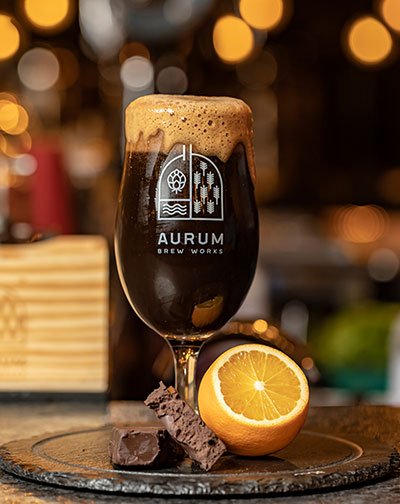 4. Arbor Brewing Company's "Michael Faricy"
A dark brown beer with shimmering, garnet highlights and a luxuriously creamy, tan head – this dry Irish stout is one of Arbor Brewing Company's biggest showstoppers. It even went on to win first place at the 1998 World Beer Championship and third place in the World Beer Cup, 2018 for the Michigan brewery.
Swathe yourself in aromas of freshly-ground coffee and bittersweet chocolate as the rich and creamy mouthfeel of this stout teases your taste buds. It may give of a chalky, burnt flavour at first but balances itself out with that of dark chocolate – and pairs particularly well with savoury (try their signature Buffalo Chicken burger) as well as dessert (look no further than the Kahlua Chocolate Mousse).
ABV: 5%

5. ShakesBierre's "Brisky Brutus"
Stronger than a traditional Irish Stout and made from a variety of dark roasted malts, this bold, dark brown beer is one that the bard himself cannot refuse! Enjoy the flavour of strong coffee and chocolate, with an occasional hint of caramel.
ABV: 5.2%
6. The Pump House Stout
Brewed with speciality malts, jaggery, wheat and tropical hops- the Pump House Stout is a boozy infusion of Paul Johns Bold with Oak Chips. The beer boasts of a sweet, smooth undertone before gently hitting your tastebuds with a coffee-like, chocolatey flavour, lent by the addition of roasted malts and a splash of cold, freshly-brewed coffee at the end of the fermentation process.
ABV: 6.9%
Have you tried any of these stouts? Tell us which one you liked best!