Shakesbierre Is All Set To Ring In Their 3rd Anniversary With A Limited Edition Barrel-aged Stout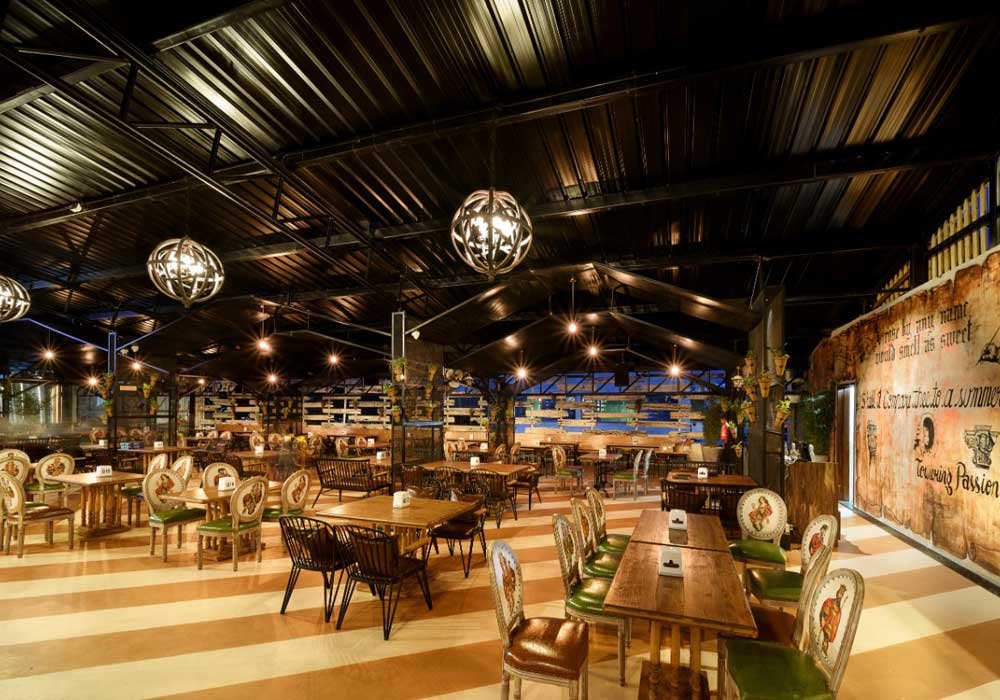 In a year like no other, Shakesbierre Brewpub & Kitchen in Bangalore, has managed to stay on the course and churn out impressive hand-crafted artisanal beers consistently. This December, when things are just starting to get back in the groove, Shakesbierre is all set to ring in their 3rd anniversary on the 5th of December, 2021. To commemorate this stellar occasion, the brewpub has brewed two exclusive 'Anniversary Ales' with a collection of signature cocktails and a celebratory food menu on the side.
Shakesbierre is Bangalore's only Shakespeare-themed brew-pub, nestled in the heart of the city, on Brigade Road. The brewpub pretty much has everything for the patrons coming in. With three levels, Shakesbierre has a community dining, rooftop bar, fine dining, and private mini-lounges for groups. With eye-catching Medieval style art and a classic Colonial pub inspired space, there's no other place that resembles it closely. While the place is huge, their anniversary celebrations will be on a smaller scale with all the health and safety protocols in place. We bet they'll be even more special and memorable for folks who come-in.
Anniversary Ales
Barrel-aged American Stout
Inspired by the founder's desire to "do something extraordinary," Umang Nair, Brewmaster at Shakesbierre, has handcrafted this elegant and complex barrel-aged American Stout to celebrate their 3rd anniversary.
Shakesbierre's Stout is matured and conditioned for 2 months in oak barrels which were sourced from a Bangalore based Distillery, where it was used to mature whisky. Barrel-ageing, in general, takes a beer to a different dimension and adds complexity and flavour depth. The possibilities are practically endless when it comes to barrel-ageing given that there are a wide range of casks available in the market. Keep in mind, this decadent Stout is only available in limited quantities and has been brewed exclusively for Shakesbierre's anniversary week. Head over to the brewpub before the barrel runs dry!
Pineapple Wheat Ale
This is a modern classic American Wheat Ale that has been jazzed up with just the right amount of all-natural Pineapple. The result is an unbelievably refreshing beer with a sip that is perfect for the patio, rooftop or just to kick back on the couch. The addition of pineapples gives beer a sweet, tropical fruit character and enhances the drinkability as well.
The Anniversary Experience
The anniversary special food menu has a wide range of options which are curated to suit their beers. From fancy salads such as Quinoa Salad to Kasundi Fish to Banoffee pie, Shakesbierre has got you covered. To add more, Shakesbierre has also planned a few live events on the anniversary day (December 5th) along with a photo booth session called 'Take a Shot, Get a Shot'. There are complimentary shots on offer for their guests on this day.
The celebrations at Shakesbierre Brewpub are on from 3rd to 20th of December. Be sure to savour their 'Anniversary Ales' as they are not going to stick around for a while.