Raising a Toast to John a.k.a JJ the Keg – Beer Evangelist, Teacher and Guide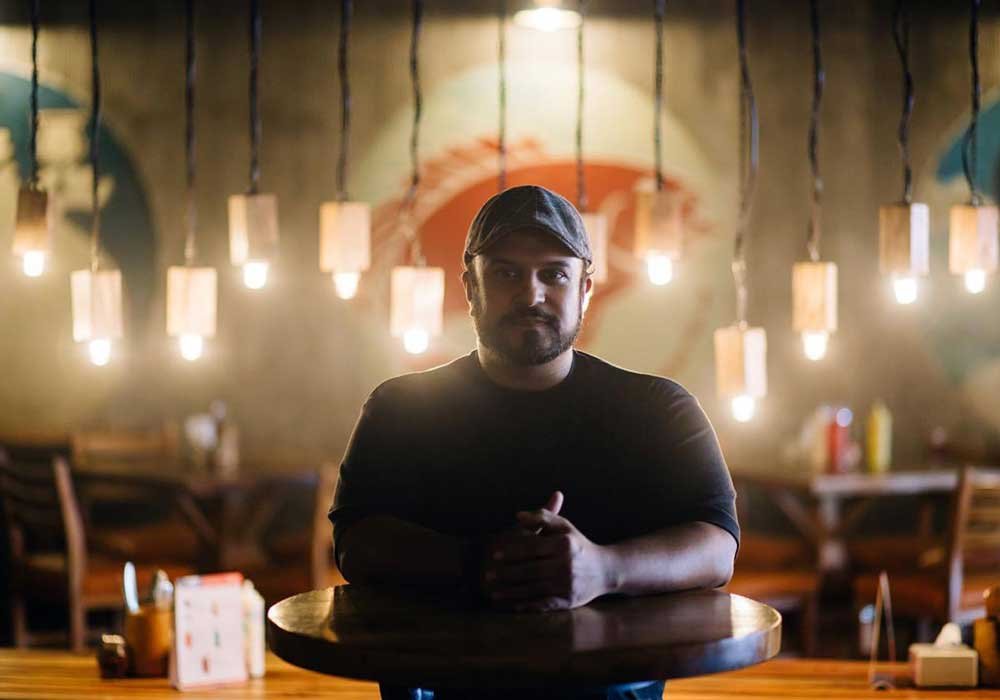 Beer evangelists are – as one would rightly guess – beer lovers who seek to convert people to beer drinkers solely out of a sense of goodwill towards the industry and of course, their undying love for beer. And if you know someone familiar who is a beer evangelist himself – nothing can be more enjoyable than embarking on an adventure into the world of beer.
When Bengaluru just began its rendezvous with this new sensation called "craft beer" – one that would eventually turn it into India's Beer Capital – one man channeled his passion and love for beer and became, perhaps, the country's first well-known beer evangelist. Remembered as a respected beer critic who left many brewers with valuable advice and the founder of his painstakingly curated beer blog, Tales of Froth – which later paved the way for Friends of Froth (FoF) one of the largest groups on Facebook for beer, John Eapen, fondly known as JJ the Keg, was above all – a warm, loving friend on a mission to make the world a better place by spreading the word of beer and cheer.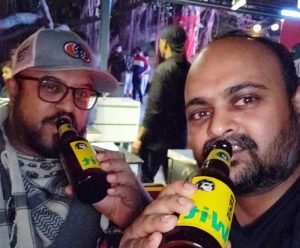 "My earliest memory with John was at an alcobev event in 2015, where I met him for the first time with a whiskey glass in my hand. Today, I am proud to say that John converted me to a beer drinker," writes Arindam Som, close friend and member of FoF. "Any little knowledge that I have about beers is because of the interest and passion that John inspired in me. Tiny drops make a huge ocean, and in this case, John built a massive community of beer lovers, one that expanded beyond India's borders and traveled as far as the U.S, Europe and Australia – and everyone he knew still raises a toast to him every time they drink beer."
Today officially marks one year since John left for his heavenly abode, plunging the Indian beer community and industry into deep sadness.  In remembrance, Arindam brought together some of John's friends and industry acquaintances to share some of their fondest memories illustrating how he made a difference in this space. JJ, this one's for you!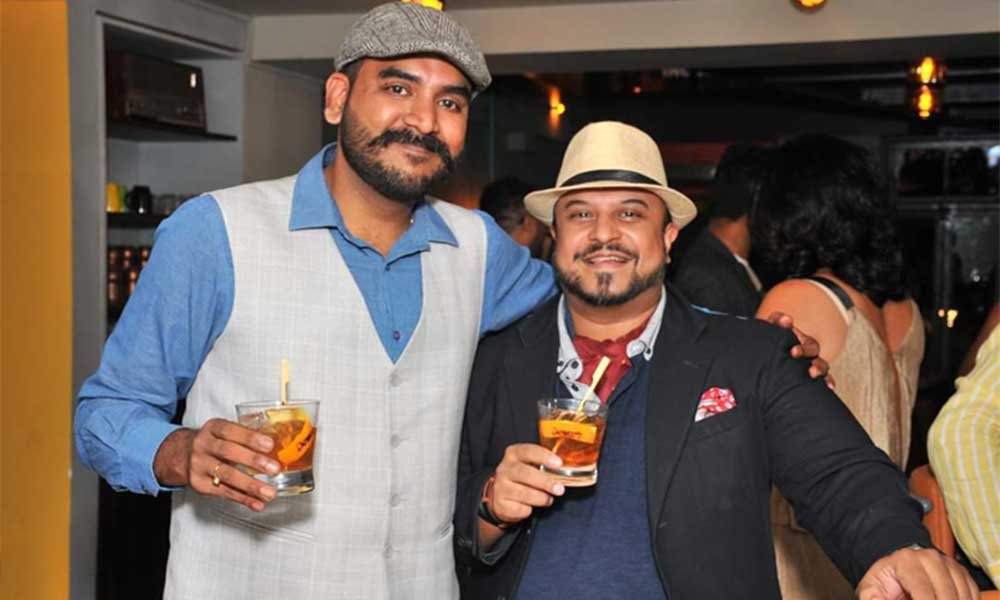 "John's passion for beer began a long time before FoF. Right from the beginning John really wanted to advocate the cause of making and serving good beer and change the way people look at beer. In the early days, when John and I had started an alcobev group, a small group of friends would meet up for a casual beer: and John used to teach us the A-Zs of that particular beer. As time went by, the group got bigger as more people wanted to get on board. That's how FoF was born." – Balakrishnan, Mixologist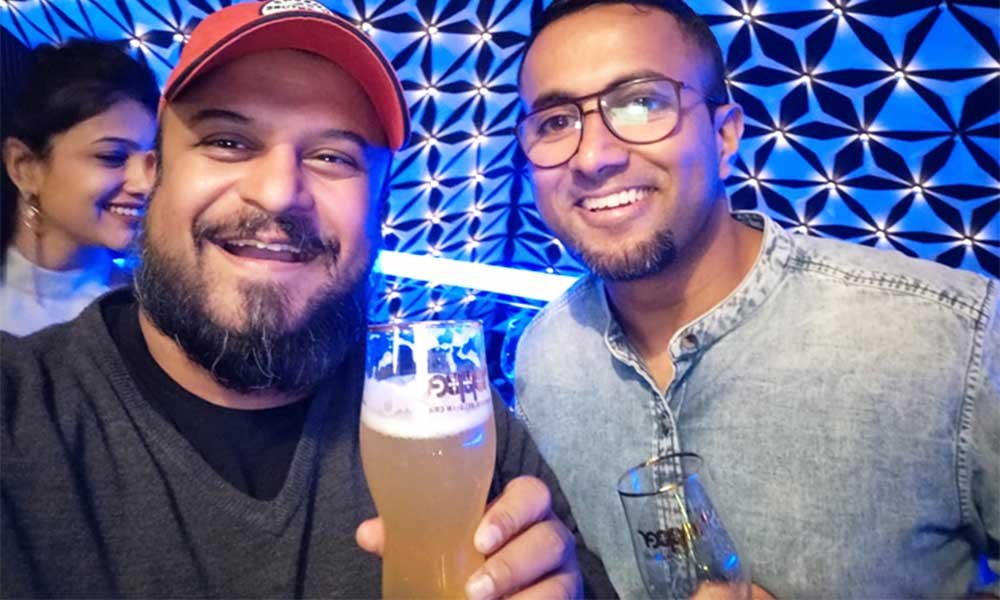 "John always had this amazing knack for discussing a complex subject such as craft beer with ease to both newbies & pros alike, encouraging people to explore craft beer/breweries and build their tastes. From an industry perspective, he always offered frank and relevant feedback to Brewers, Bar owners & Brands. He's also been pivotal in helping brands connect with and understand their core consumers better." – Sam Chandy, Brindco
"My association with Geist started with meeting John, while he was getting acquainted with the brewery as well, and in my head I cannot separate the two. My initial engagement was as a freelance writer for the website and I was invited to come see the brewery. Coincidentally, they happened to invite John on the same day. I feel he was one of the few people who prioritised growing this community and growing this space together. I feel he recognized very strongly that he had a role to play in educating people both within and outside the beer industry, and he played that role extremely well. As a community, you still feel the vacuum that he left just because of the professional and gentleman that he was." – Geetanjali Chitnis, Geist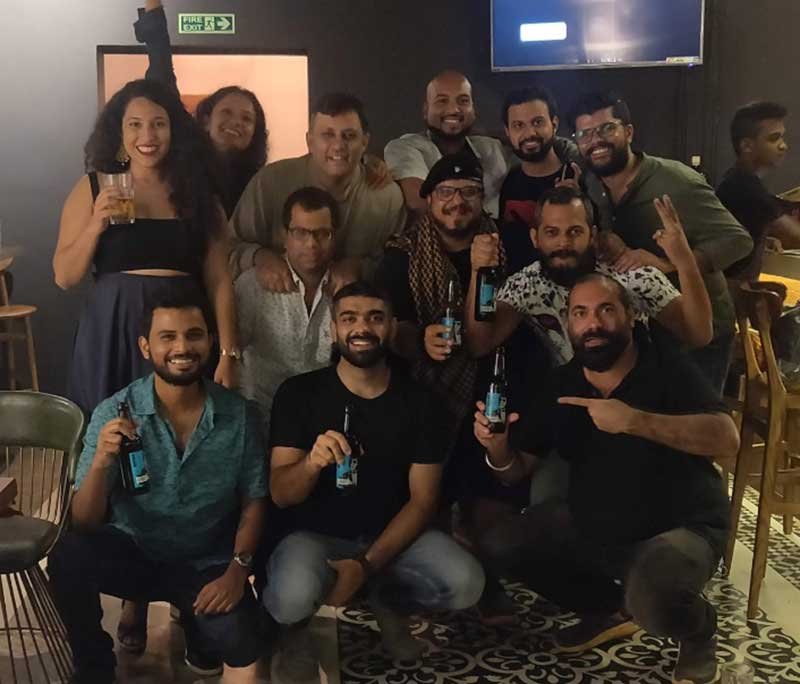 "John was one of the pioneers to encourage the craft beer industry in this country. His love for craft beer has trickled down to the community. There is a lot happening in this industry now and I think a lot of that credit goes to John because he made it a point that he educated and shared his knowledge and love of craft beers with everyone." – Sidhant Bhutani, Simba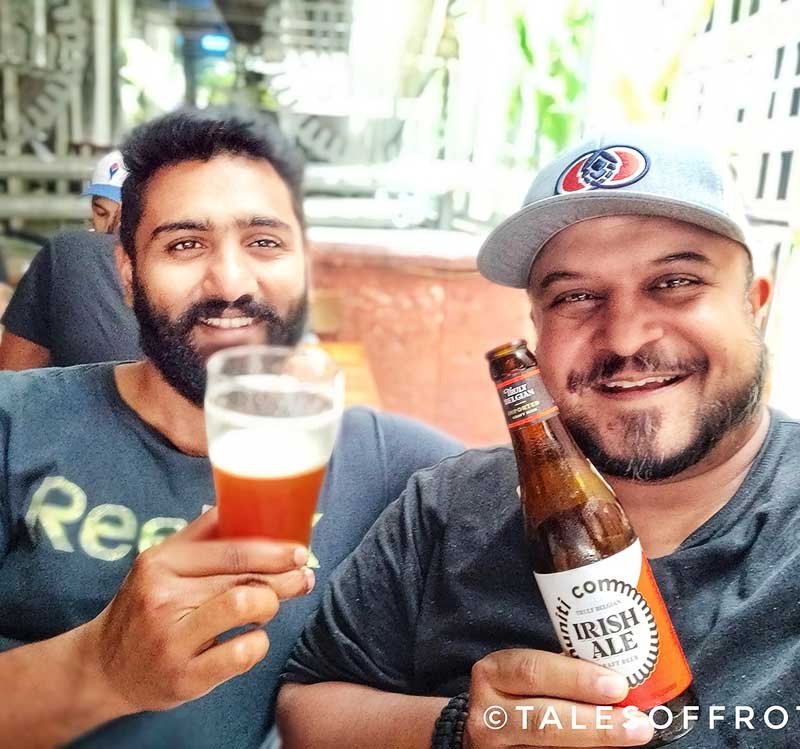 "The one thing that resonated deeply both with John and myself was beer education. We felt that the awareness and learning wasn't as fast-paced as the number of breweries coming up every year, that there wasn't enough scope to learn out there for a novice brewer or a normal beer drinker.  To provide immense value to people in terms of Beer education, we are constantly expanding our community of passionate beer drinkers. Today there are a lot of people who share their experience of John helping them learn about beers, especially craft beers." – Anudeep Reddy, Certified Cicerone®️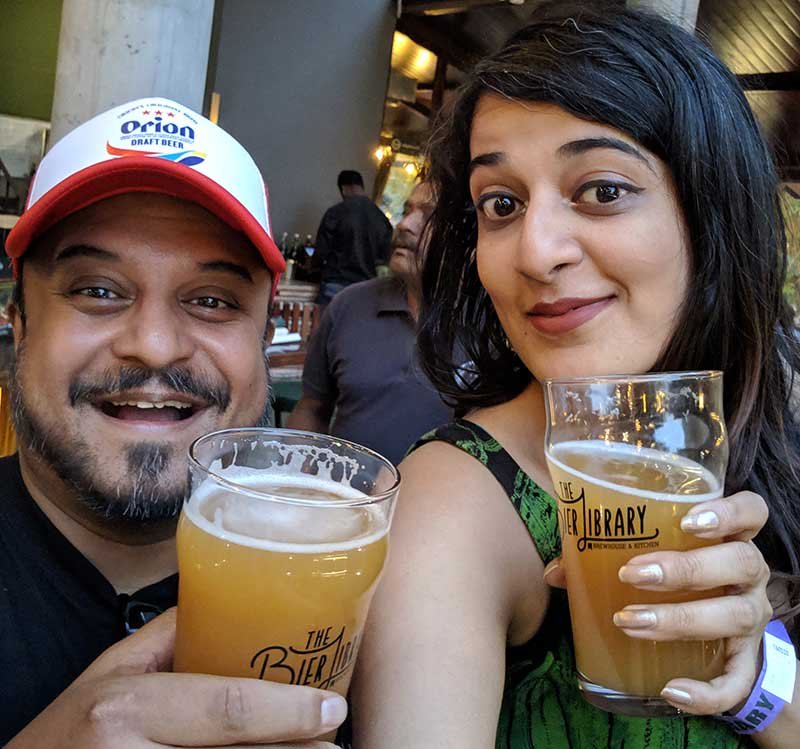 "I wasn't much of a beer drinker other than commercial ones and stouts. I met John at Beer Week 2016 in Gurgaon and he fascinated me with the way he spoke of craft beer – notes, aromas, flavours. As we hung out more, I grew to love beer and I still credit him with teaching me how to pour perfectly. We grew to be good friends and I admired how passionate he was about his dream to make craft beer popular and loved. I miss our beer catchups and always think of JJ whenever I pour myself a cold one." – Nandini Swaminathan, Lifestyle Blogger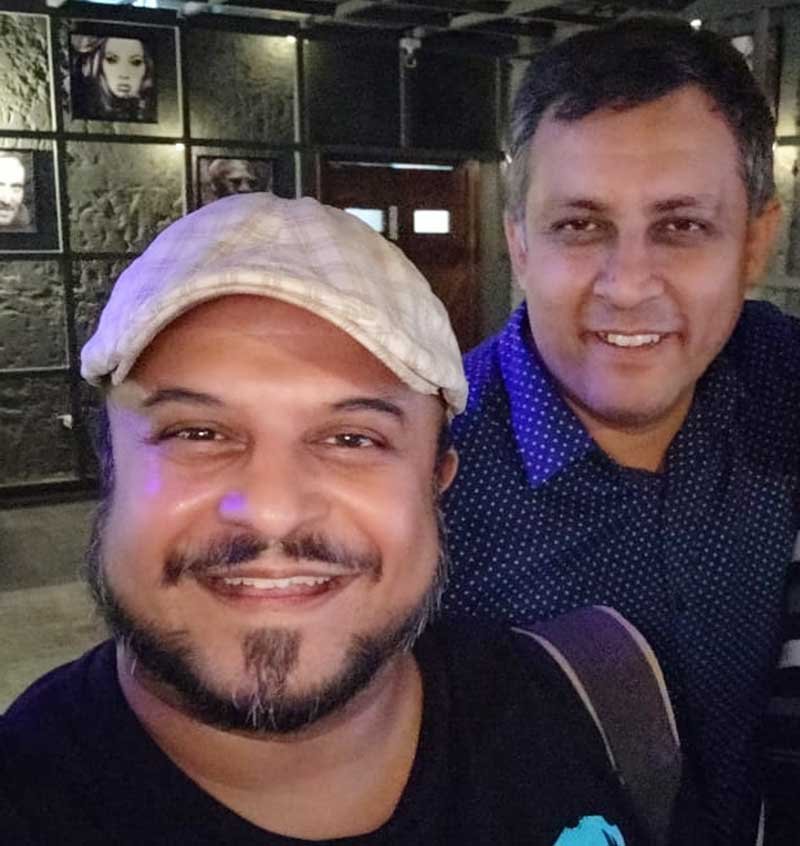 "During my days in Mumbai is when I first heard about John. Later, when I relocated to Bangalore and was setting up and managing a Brewpub, is when I actually met him. We connected over our mutual love towards the FnB industry and John was happy that someone from the operations side shared his passion for good brews. He was a walking-talking encyclopedia for beers. Professionally, he helped me grow and we soon became like wingmen to each other. I used to be a call away, visit his home and soon got to know his family too. At one point of time, the professional and personal relationship mingled so well that we could complete each other's sentences. I am happy that he was an important part of my life" – Dheeraj Rajdev, FnB consultant & Friend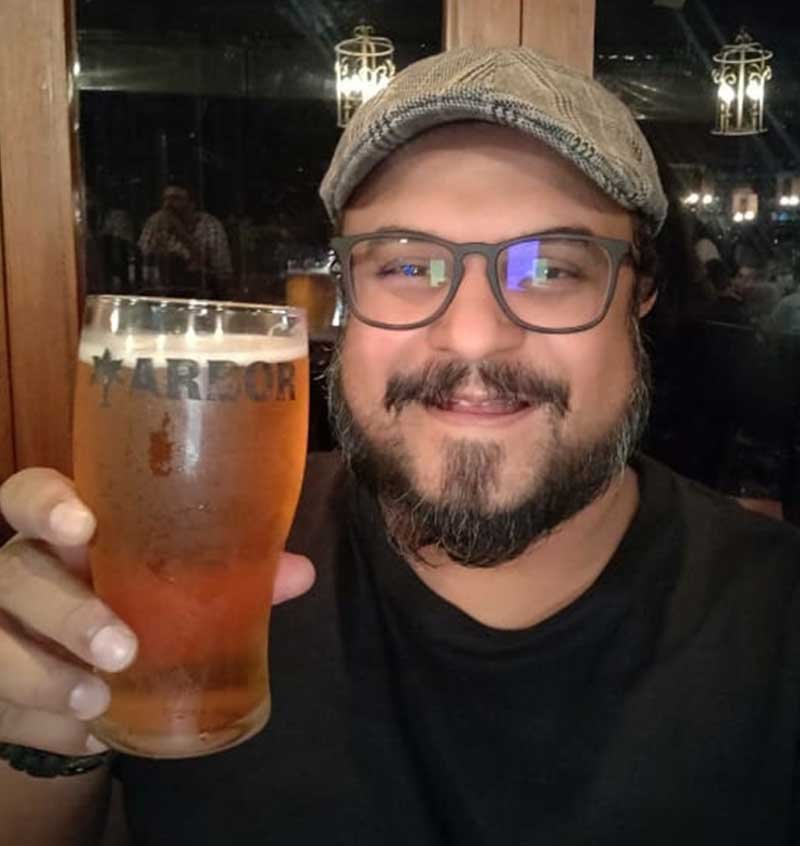 "Arbor was one of John's favourite neighbourhood pubs and people soon began to call us his second home. We witnessed him create a very strong niche for the Indian craft beer segment which got him global attention too. At ABC, he made a deep connection and engaged with all the staff and Brewers, which they thoroughly enjoyed. What we had with John was very congenial and organic, and this relationship kept getting stronger over the years. In a short period of time, he was able to create genuine excitement for the craft beer space and turn the focus on knowledge building and celebrating the craft beer drinker. That's a void that's going to be hard to fill—We miss you JJ." – Gaurav Sikka, Arbor Brewing Co.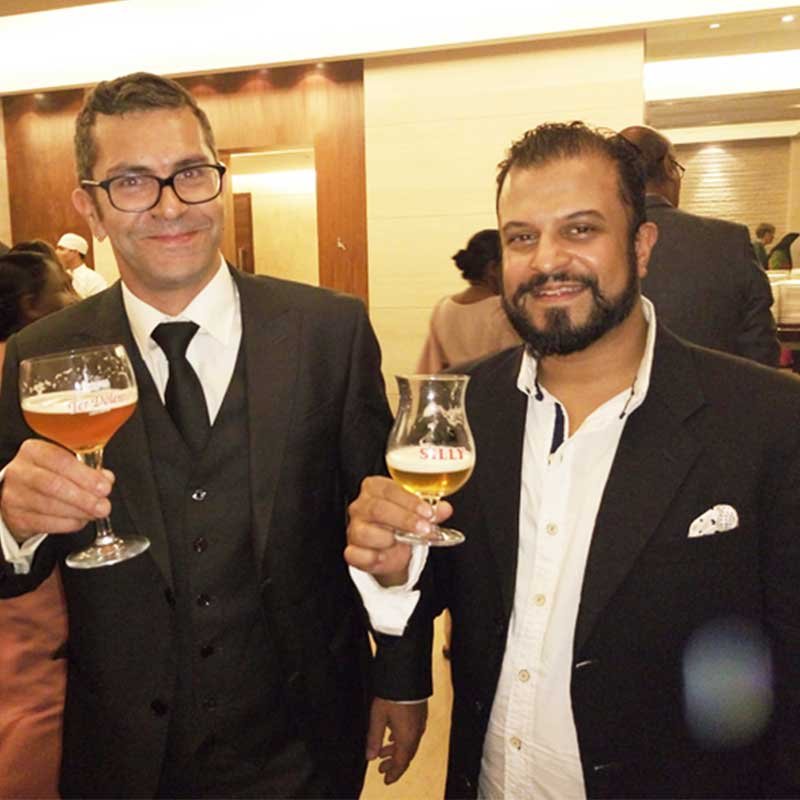 "I met John in 2015 during a pub crawl. And instantly, we started talking about beer because we had so many common interests. Because I was from Belgium he immediately had a lot of things to talk about because at that time, it was his big dream to come to Belgium. During the two years that I spent in Bangalore, I was in contact with John almost every day – going out to eat together and heading over to each other's apartment to drink beers. He was a really charismatic person and a great entertainer. I remember the one thing he'd tell non-beer drinkers: "Give up your whiskies and your rums and start drinking beer – it's better for you!""– Sher Dewan, Close Friend
"Nothing made John happier than being the first to try and write about authentic craft beers; his reviews were always meticulous and opinions, always direct. His missionary zeal in spreading knowledge and building a community around what good beer is and what it could be, set the foundation of Indian craft brewing movement." – Suraj Shenai, Goa Brewing Co.
"When it came to beer in India, John was the main man. He had a vision to make beer India's favourite drink and I hope we all get to what he dreamt off, as he always said, "one step at a time". Today, I'm a part of this industry because of John, who was always like a big brother to me and inspired and motivated me to follow my passion.  If it wasn't for John I would have gone back to being a lawyer." – Gautham Gandhi, Singularity Beer Project.
So here's raising a toast to you, JJ! Sending you lots of love wherever you are – probably sipping a cold one right now! Cheers Arindam