Improve Yield And Optimise Raw Material Use With IFF's Unique Enzymes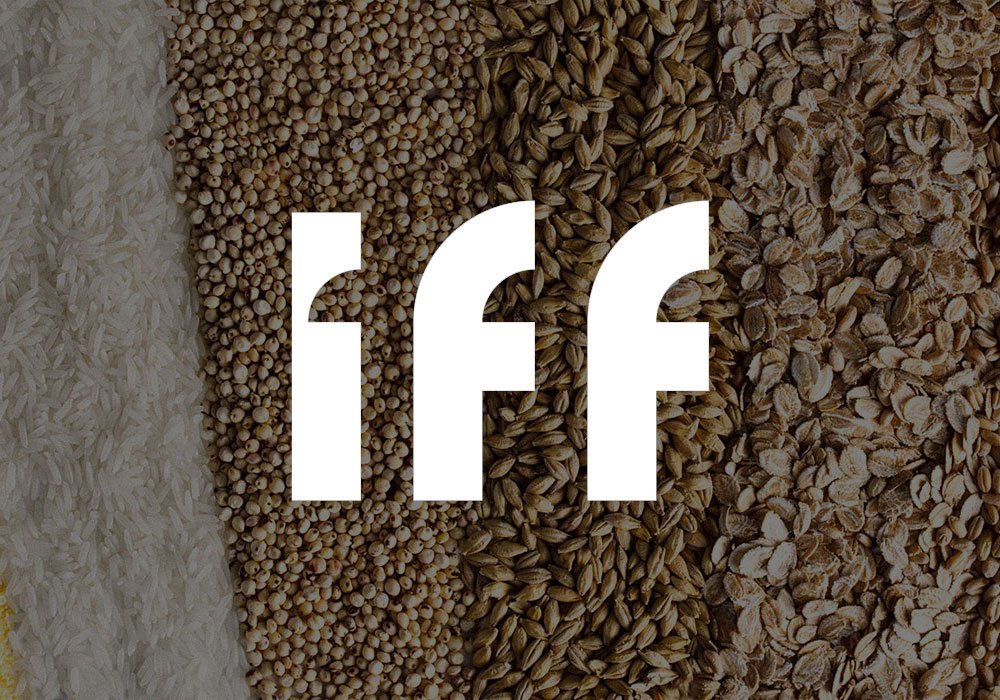 Creativity is at the heart of brewing at IFF. Their range of enzymatic solutions are helping brewers transform their business operations. Using enzymes will allow brewers to use locally sourced raw materials, enable the efficient production of low carbohydrate beers, and reduce the need for water to brew beer. Enzymatic solutions also improve yield and optimize raw material use with IFF's unique enzymes for brewing applications.
To read more about their latest innovations and how they can impact the brewing industry, follow IFF's exclusive coverage with Brewer World down below.
1. From producing pure drugs in an era when sawdust was a routine ingredient on the pharmacy shelf to innovation in brewing chemicals and flavours to creating breakthroughs in fermentation technology: IFF has a history that dates back to 188 years! Through all these years, what is the one thing that has remained constant at IFF?
The first of IFF's parent companies was established in 1889, we've been on the path of discovery since the beginning. And as our company grows, one thing that remains unwavering is our commitment to do better. For the people, for the planet, and for a better world.
At IFF, we're not only committed to delivering on customer needs, but to inventing the solutions that conserve resources. Today, we are a health, bioscience, and sensorial experience company, building on our heritage of creating sense experiences with the addition of world changing scientific expertise and R&D.
2. With global beer consumption patterns evolving constantly year after year, how has IFF kept up with it all?
Every day, we apply science and creativity to a better world. And this creativity is at the heart of brewing. We stay on top of evolving industry and consumer trends, and translate these latest insights to create unique, innovative solutions to help brewers break new ground. Key trends such as,
Sensory & Indulgence, also known as 'craft' – a trend where consumers seek novel products with differentiated flavours, love experimenting with exotic and new ingredients and emphasize on beer craftsmanship.
Health & Wellness – consumers in this category seek for more health-driven beverage options and look for no and low alcohol products to reduce their calorie intake.
Sustainability – consumers are increasingly making sustainable choices and looking towards brewers to contribute with sustainable product and packaging options.
Affordability – where consumers with lower disposable income are looking for affordable options.
New solutions are being launched regularly, both for enzymatic and flavour solutions.
3. Please shed light on some of the latest innovations by IFF in the field of beer and brewing.
At IFF, we actively explore the taste of brewing and fermentation, resulting in a flavour portfolio of for example hop technologies, beer-style flavours and fermentation-style flavours. With these flavour tonalities, the taste of brews and ferments can be delivered to any type of beverage without a fermentation step.
We also ensure brewers maximize efficiency, ensure consistency and protect the quality of every brew they make. Some examples of our new, innovative solutions include,
ALPHALASE® Advance 4000 to control diacetyl formation and "Hop Creep" leading to an increase of beer production and quality by reducing fermentation time.
DIAZYME® 87, the latest innovation to deliver a very high real degree of fermentation for low-carb beers and solutions, using local raw materials which are more climate conscious.
Ingredients including enzymatic solutions to increase mouthfeel for non-alcoholic beers are getting more attention. Using our trans-glucosidase during normal mashing can result in a very low real degree of fermentation (RDF) of approximately 40%.
4. We have seen the scope of the alcohol enzyme market increase tremendously with time. In your opinion, what is the relevance of enzyme technology, especially given the times we live in?
Enzymes are the future. Enzyme technology is playing a key role in helping companies to reduce their energy and water consumption. Enzymes enable the use of local raw materials called adjuncts such as sorghum, cassava, rice and unmalted barley. They can contribute to a more sustainable brewery in saving water, land use and energy during beer production.
The use of exogenous enzymes could avoid the need for the malting process, which can bring substantial environmental benefits. According to IFF's latest life cycle assessment and analysis, by using 50% unmalted barley, 50% malted barley and with enzymes at a typical European brewery, brewers can achieve 16% lower energy use, 16% lower climate change impact and 16% less water consumption (saving 0.4h litres of water).
More than 1,500 companies are currently set to become 'net-zero' entities between now and 2050. It is a number that has doubled in just 12 months, according to the New Climate Institute.
Right now, businesses with combined revenues of around USD 11.4 trillion are taking responsibility to reduce their carbon footprint seriously. These include Ford and Facebook, and also brewers such as Carlsberg, Heineken, ABInBev and BrewDog.
Being net-zero means achieving a balance between the amount of greenhouse gas (GHG) emissions being produced and the amount being removed from the atmosphere. In order to achieve this equilibrium, companies must do two things in tandem – reduce their existing emissions while actively removing GHGs from the atmosphere.
5. With a sharp rise in customer demand for great-tasting beer and the subsequent increase in market competition, brewing beer in the 21st century has become even more challenging. Please illustrate how IFF's pioneering work in the field of enzyme technology offers a solution for every step of the brewing process to ensure maximum output with minimal pressure on our resources.
Enzymes can support brewers by saving on energy. Below are some examples.
During the cereal cooking process, an alpha-amylase such as AMYLEX® 5T or 6T will enable brewers to obtain more extract from the raw materials and use lower temperatures thus saving on energy and use of raw materials.
In the course of mash separation process, IFF's LAMINEX® MaxFlow 4G improves mash separation and yield and improves downstream filtration by up to 20% thus saving on water and energy.
While fermenting, ALPHALASE® Advance 4000 facilitates an increase in output from the fermentation cellar. This means that the demand for stainless steel fermenters is lower, because there is a less need for increase in capacity by utilizing the present capacity more efficiently.
6. Flavour diversity in beer styles is huge right now. Please shed light on how IFF's solutions help drive this trend further.
At IFF's Health & Biosciences division, we support breweries by producing new beer styles with alternative raw materials and enzymes. In addition, solutions such as Litesse® polydextrose can also be used to enhance mouthfeel enhancement especially for zero or low-calorie beers, and propylene glycol alginate (PGA) and Viscarin® BV 26 for beer foam stability.
IFF's Nourish division has a broad portfolio of new flavours that supports the new trend in non-alcoholic beers and hard seltzers. This collection offers flavours that bring beer, malt, hops, botanical, fermented and fruit profiles to deliver sophisticated and differentiating tastes. Combining these technologies and with our consumer insights on 0% beer, we can help our clients achieve competitive advantage in the marketplace with relevant and winning beverage product designs.
7. Does the scope of enzyme technology in the commercial beer and brewing space differ from that in craft? If yes, then how?
Not really. Enzyme technology is equally usable for large as for smaller breweries! Enzymes are normally dosed based on per ton of raw material used or per hectolitres produced, depending on the application. The craft brewers are already using enzymes to produce dry IPA's or limiting diacetyl increase during dry hopping.
8. Finding a balance between tradition and modern innovation is key to advancement in the beer industry. Would IFF agree or disagree? Please elaborate.
At IFF, we believe in applying science and creativity for a better world. We believe in a balance but shouldn't be afraid of modern innovation for a better world! We do not think that enzymes or flavour supplements make traditional brewing less traditional. In reality, we are "just" supporting breweries to become more climate conscious.
9. What's next in line for IFF? What can the brewing industry look forward to in the near future?
Breweries have to think about the raw materials they use and the strategy for their premium brands with regards to the distance to travel. A key question to ask is if we should produce more locally instead of producing in one region and selling in another.
More breweries will launch low-carb or low-calorie beers and dry IPAs with our DIAZYME® technology. Hard seltzers will be launched in many new and more health versions with less alcohol and health promoting ingredients.
Using less energy is key and all areas within a brewery will be scrutinized for saving opportunities. Late manufacturing will be key for this, also to be leaner for faster innovations.
IFF partners closely with brewers with their expansion into other categories like hard seltzers and no/low alcohol beverages. Our full product design approach provides brewers an increased speed to market with consumer-winning propositions.
With a wider ingredient portfolio and an in-depth understanding of how these ingredients perform together in a beverage matrix, we can effectively partner with brewers to tackle their new product development challenges in beer and beyond.
With everything from taste, texture, appearance, health and nutrition in mind, our Re-Imagine innovation programs will bring new sensory experiences that consumers desire.
Brewer World – IFF Exclusive Coverage
Article Authors:
Jens Eiken
Global Product Manager, Brewing & Distilling Enzymes,
Master Brewer, M.Sc, EBA – IFF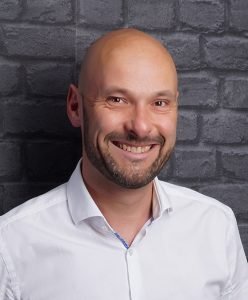 Sjors Peters
Innovation Marketing Leader Beverages, Re-Imagine Delivery & Re-Master Citrus,
Global Marketing, Nourish – IFF
References: