Spectrum – A New Approach to Dry Hopping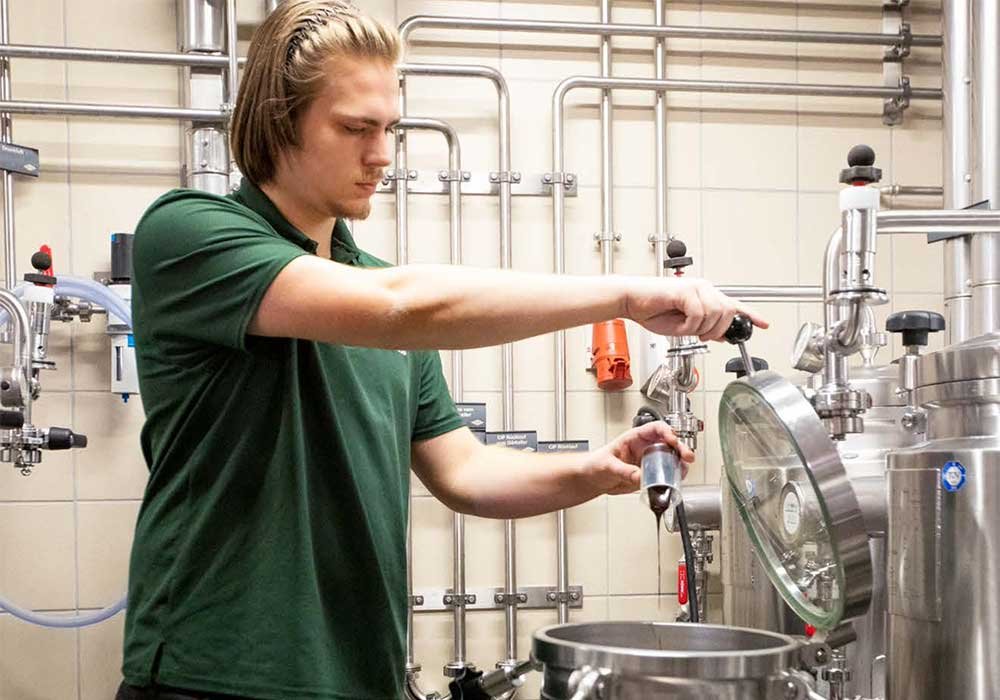 Dry hopping is a great way to add more flavour and aroma to beers. Whether you're looking for subtle floral notes or big intense fruity flavours, it is both a complex and versatile process. It is also a process that reduces final yield as it soaks up beer during its contact time in the tank. With other variables such as oxygen ingress and yeast performance also playing their part, consistency when dry-hopping is a constant challenge. To overcome this, Barth Haas has designed a liquid dry-hopping product called Spectrum – a new approach to dry hop your beers!
Even with advanced brewing technology in place, dry hopping absorbs beer and still requires long contact time in the tank to develop full aroma and flavours. The process has come a long way since its inception. Whole cone hops were majorly used for dry hopping which eventually transitioned towards hop pellets. There have been other products surrounding this such as hop extracts, emulsifiers etc. Barth Haas' Spectrum is a liquid dry hopping product that achieves a substantial increase in yields, and a reduction in tank turnover times.
This way, you can naturally introduce the dry hop aromas that you want without any of the beer loss downsides. It's currently available in the varieties of Citra & Mosaic and can be used to partially or entirely replace pellet or hop cone use.
Spectrum can be dosed anytime during the brewing process, although they strongly recommend the secondary fermentation. It also has a few other advantages that help improve and refine the hopping process, giving you more consistency and control. As the product comes in a liquid form, it has no oxygen to hide anywhere. This helps to manage the oxygen ingress during the brewing process in order to keep the beer super fresh.
Source: Barth Haas