Tulleeho Beer Star Program
From how a beer is poured to what glassware is best suited to bring out its characteristics, there is always some interesting technical know-how that goes into these beautiful brews. There is no denying that brewing beer requires diverse knowledge of microbiology,  food science, and fermentation, as  well as technical know-how about which ingredients create different flavours & aromas, recipe formulation, and so on.
Tulleeho!
Started by business consultant Vikram Achanta and sales & marketing professional P. Venkatesh Krishna in 2000, Tulleeho is a provider of beverage education, training & consultancy services in India, addressing the hospitality industry, end consumers and hospitality students.
Recognised for their work in Wine & Spirits Training, Tulleeho is an Approved Program Provider for courses offered by the Wine & Spirits Education Trust (WSET), London. WSET qualifications are globally recognised as the International standard in Wine & Spirit education, empowering the world's wine & spirits professionals & enthusiasts.
Tulleeho Beer Star!
Beer is slowly becoming a perfect after-work companion for corporate India. According to the report India Beer Market Overview, 2018-2023', The Indian Alcoholic beverages market observed the heights market share of Whisky which is followed by brandy & beer. Being third in Indian alcohol beverages market, Indian Beer market has a market share of less than 20%.
The entry of microbreweries & craft production beers also comes with a lot of expectation. From the time that tall mug of brew hits the table, one cannot help but appreciate its body – a glistening golden liquid crowned with foamy lacing to your first sip, you expect perfection, and you should! But the harsh reality is regardless of how the beer is brewed, there can be so many other aspects that affect that beer; from the short span of out of a bottle, keg or can and into a glass. From the temperature it is served at, the force, direction and manner its poured, to whether the glass is clean or has remnants on water in it, to dirty or infected draft lines, and so on.

Tulleeho launched the Tulleeho Beer
Star training program earlier this year. A specialised beer training program which equips its participants to take the first level of the internationally recognized Cicerone Certification Program®. Beer Star is however not affiliated with or endorsed by the Cicerone certification program®. Since its inception the Beer Star program has run dedicated programs in Bangalore, Mumbai and New Delhi and is ideal for Independent Brewers, F&B and Purchasing heads, Bar Staff, Bar Industry staff & servers and Enthusiasts. The program encompasses
Keeping & Serving Beer
Beer Styles
Beer Flavour & Evaluation
Beer Ingredients & Brewing Process
Beer & Food Pairing
In conversation with Vikram Achanta, founder of Tulleeho on their latest launch – Tulleeho Beer Star Program
What are the opportunities and avenues available for someone who has completed the Tulleeho Beer Star Program?
It gives the individual a skill upgrade and an added advantage when he/she is applying for a job in F&B service. From a beer industry staffers perspective, it puts them on a stronger footing, in terms of knowing their category better, when they interact with the trade.
Does the Beer Star Program act as an independent certification body? Is it recognised in India & Internationally?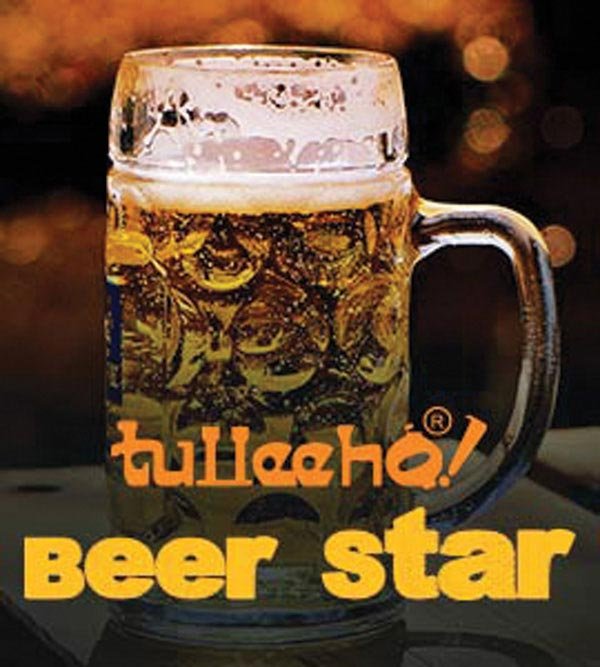 The Beer Star is a proprietary program offered by Tulleeho in India. Tulleeho has been working in beverage education and training in India for the past 18 years, and we are considered as one of the most credible organizations in this space. We offer all participants in the Beer Star program, our own certificate.
What has the response towards Tulleeho's Beer Star program been since it started? How many people have successfully completed the same?
The response has been very good, and we have had 3 houseful courses since we started, with ~70 participants. A few of the participants have also succesfully appeared for and cleared the Cicerone Level 1 certification – Certified Beer Server. Some brewpubs are also in talks with us for running exclusive courses for their staff.
Which market (Delhi, Mumbai, Bangalore, Hyderabad) has had the best response towards this initiative?
Not Hyderabad so far. It's still early days, and our program has been met with equal gusto in all markets. We'll have to wait a bit to see which markets picks up the most.
What are your criteria of selecting your trainers. And how do you ensure the quality of training?
We look for people with a passion for beer, and with significant knowledge about the category. That led us to zero in on John Eapen, the founder of Bangalore based Tales of Froth and Friends of Froth. John also works with a beer consulting organization and also travels widely overseas and in India, giving him constant exposure to India's fast changing beer scene as well as to global trends.
Completing three successful editions. How many attendees have opted to take the Cicerone Certification® – Level 1?
Out of the ~70 attendees, about ~40 have opted to go ahead and purchase the exam and out of this 6 have taken it, with 5 passing.
Any plans to bring down/ affiliate the Beer Star Program with Level 2-4 of the Cicerone Certification?
Not immediately. We'd like to run the Beer Star program for one year first and will actively focus on more students appearing for and clearing the Cicerone Level 1 qualification. Once we feel that there is a critical mass of such students, say 100, then we will consider discussing with Cicerone, in reoffering Certified Cicerone, the Level 2 program.
Testimonials
''Exhaustive coverage of theory; well Structured; nice beer tasting exercise."
– Samir Sharma, Sales, Indospirit (Delhi)
"Interactive session; beer knowledge was imparted in an easy way. I liked the vast array of beer styles selected for the tasting & sampling exercise."
– Arijit Ghosh, Sales, White Rhino (Delhi)
"It is a very informative session on beer styles."
– Schubert Souza, Sales, Sula Vineyards (Goa)
"Trainer was good & I enjoyed the beer appreciation exercise."
– Aditya Koul, Student (Delhi)
"Trainer was Knowledgeable; the program has interesting content."
Prantik Haldar, Sr. Bartender, Opedro, Mumbai
Written By: Sneha Nair