The Significance Of Beer Glassware
Image Courtesy: Spiegelau
Although it is much easier to drink straight from the bottle or a can, you really are not doing any justice to beer or your taste buds. It is always recommended to use a proper beer glassware to appreciate the beer style even more. There's a reason why particular styles of beer are traditionally served in specific types of beer glasses.
Different glasses bring out and highlight different flavours in a beer. If you're shelling out big bucks on a good craft beer, you may want to enjoy it to its full potential. Using proper glassware shows people that you care about the service and experience. Glassware isn't just for picking up enticing aromas, they're also designed for your taste buds.
Out of all the other serving factors, temperature matters the most. Drinking beer at a recommended temperature elevates the overall drinking experience. Typically, Lagers should ideally be served at temperatures ranging from 4-6°C and Ales around 8-12°C. So what kind of beer goes with which glass you ask?
Read more to know all about it. Our friends at AltVibes have the answers.
IPA Glass
Spiegelau IPA glass was introduced in the year 2013. It's a piece of craftsmanship which was designed and developed in collaboration with two major IPA players in the United States, Sam Calagione of Dogfish Head and Ken Grossman of Sierra Nevada.
The IPA glass has a unique design and character to it. It is specifically designed to release complex and volatile aromas that a beer style like an IPA naturally has. This iconic product was possible through a series of design and tasting sessions, in which hundreds of possible designs were considered.
Craft Pils Glass
This is a special glass which was developed to elevate the pilsner beer experience. The glass experts from Spiegelau joined forces with experts from Trumer Privatbrauerei, Austria to come up with a design.
The Craft Pils glass is custom designed to accentuate the aromatic structure of pilsner beers by releasing the delicate noble hop aroma. It lends an ideal balance between bitterness and residual sweetness to deliver pure refreshment.
Stout Glass
After the successful launch of IPA glass, Spiegelau had collaborated with Left Hand Brewing Company from Colorado and Rogue Ales from Oregon to craft the ultimate glassware for enjoying Stouts. Spiegelau Stout glass is designed in such a way that it accentuates roasted malt character along with rich dark chocolate and coffee notes.
After several months of testing, this glass was ultimately launched in the year 2014. It is a product of pure craftsmanship. Every aspect of the design helps elevate the beer drinking experience.
Barrel Aged Glass
Barrel aged beer represents the heightened enthusiasm of a brewer. When it comes to the aroma, flavour, taste and mouthfeel of these specialty beers, long-term wood ageing gives beer the most complex character possible. Spiegelau's Barrel Aged Glass is exclusively designed for a beer connoisseur to admire the speciality beers.
Launched in 2016, Barrel aged glass is a collaboration effort by the brew masters of four of the world's great producers of Barrel Aged Beer.
American Wheat Beer Glass
A unique drinking vessel specially developed by Bell's Brewery in Michigan focused on hoppy American wheat beers. This new glass provides the ultimate wheat beer drinking experience, enhancing the delicate floral and fruity aromas of this style. It also accentuates the optimal taste, aroma and mouthfeel of an American wheat beer.
Hefeweizen Glass
The design of this tall glass accentuates the aromas and flavours that are naturally found in Weissbiers. With its large size, Hefeweizen glass is designed to hold volume and showcase a creamy/fluffy head. This glassware ideal of Bavarian style wheat beers.
Pilsner Glass
Pilsner glass exhibits a sleek and slender design which elevates the pronounced hop aroma that a classic Pilsner has. Wider opening of this glass can easily accommodate and display the tall head. This glassware is most suitable for beers such as Bohemian and German style Pilsners.
Among the others, cleanliness of a beer glass is just as important, if not more than the shape. Residual detergent, grease and other dust particles can kill the head formation of a beer. Thus ruining the appearance and aroma.
In the end, the best glass to drink beer out of, is ultimately your favourite one. No matter its shape or size, it may be the one you like to hold, look at and admire your beer. And we think, if you're served a beer out of the proper glassware, that surely means you're at a proper beer bar or a brewery. We highly recommend you do the same justice at home.
AltVibes
AltVibes is a socially-driven eCommerce platform which offers a wide range of products including beer glassware. As a brand, they also educate customers about the price, quality and the importance of a beer glass. By setting a benchmark in quality, AltVibes curates the most celebrated global brands, including Spiegelau, Nachtmann, Paşabahçe among others. What sprouted as a passion for glassware has turned into an ambitious brand anecdote.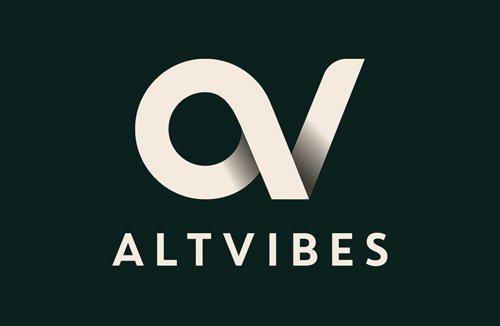 AltVibes sell beer glassware via their website (https://altvibes.com)  They have a wide range of glassware collections from industry leading global brands. Also, be sure to check them out on Instagram @altvibesonly for more information.