Raise A Toast To These 4 Indian Bottled Stouts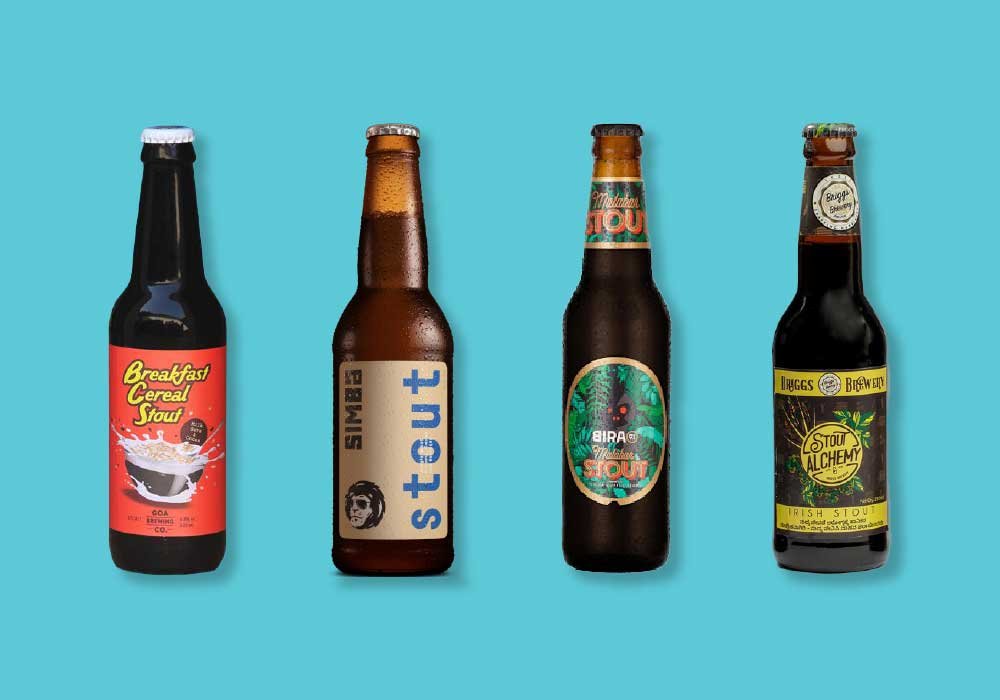 A bold dense black liquid showcasing rich notes of chocolate and coffee with a creamy tanned head is what comes to our mind when we think about Stouts. Stouts are very diverse and are brewed with a wide range of ingredients besides darker malts. Adjuncts such as roasted barley, lactose, oats, coffee blend and cocoa beans are used most often to lend it a distinctive flavour and stand apart from the other varieties.
Oftentimes, people believe that Stouts are always higher in ABV with fuller bodies and are, therefore, ideal for winter consumption only. It turns out, however, that there's more than one reason why this style can be appreciated just as much during summers! For one: stouts pair excellently well with some of our favourite summer recipes. Any beer connoisseur will tell you that the deep, earthy and smokey profile of stouts make the perfect match for grilled meats and charred vegetables!
Furthermore, drinking stouts in hot, balmy weather can often play up some of this style's most prominent flavour and aroma characteristics making it an even more enjoyable drinking experience!
The key to finding a good summer Stout is to look for the ones that are typically low in ABV and dry on the finish – while those more appropriate for winters would be the opposite.
Today, the average Indian beer drinker continues to be intimidated by these bold, dark beers. That's why, while no microbrewery tap list is complete without a stout on the menu, it's still visibly difficult to find craft bottled brands that have stout as a variant. Luckily, there are still 4 bottled stouts out there in the market to try right now – so be sure to check them out if you haven't already!
1. Goa Brewing Company – Breakfast Cereal Stout
Breakfast Cereal Stout from Goa Brewing Co. is a non-conformist take on a traditional stout. It is brewed with locally sourced ingredients such as Cocoa beans along with adjuncts like rice puffs, oats, lactose and corn flakes. ABV clocks in at 4.8% making it more drinkable during any time of the year.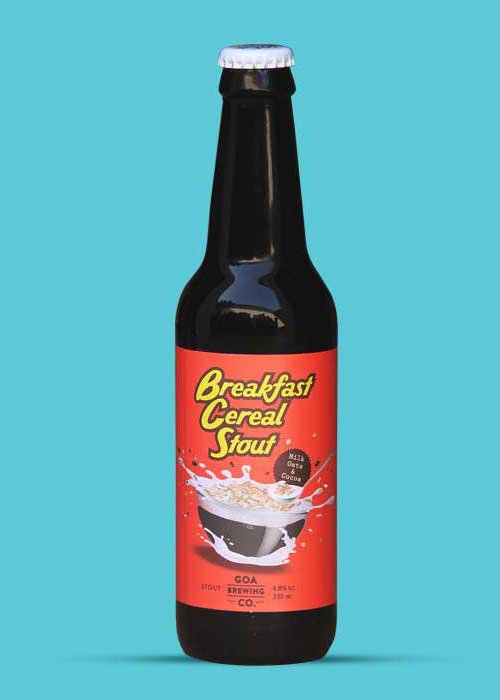 More recently, Goa Brewing Co. has launched a bigger version of Breakfast Cereal Stout in collaboration with Sleepy Owl Coffee and it is amped up to 6.5% ABV. This bottle is dipped in wax, which makes it a great choice for ageing.
2. Simba Stout
The bearded lion man sporting a suit, shades and bowtie with plenty of swag is undoubtedly one of the coolest kings in the Indian craft beer segment today.
Simba's Stout is dark and creamy with rich notes of cocoa and espresso bursting through. With an ABV of 5% this dark beer packs quite a punch and it is very much drinkable in sessions. Stout lovers are sure to enjoy this one.
3. Bira 91 – Malabar Stout
Bira 91 is one of the favourites amongst Indian craft beer aficionados. A brand which builds an emotional connect with India's young, and tech-savvy urban craft beer drinkers.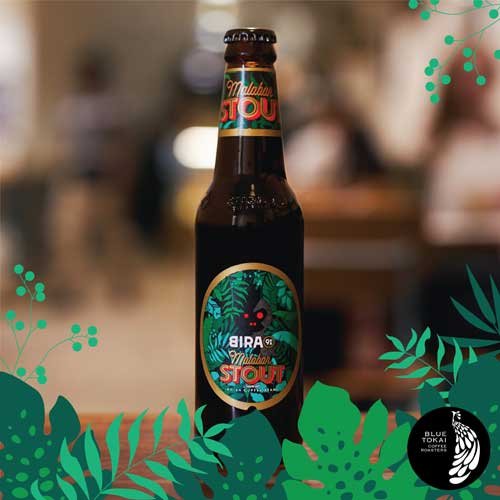 Bira 91's Malabar Stout depicts an exact version of a cold-brew coffee with alcohol. It is bold and robust with hints of tropical coffee bean flavour. To enhance the drinkability, Malabar Stout is lighter in body with session strength at 4.5% ABV. This Stout is brewed in collaboration with Blue Tokai coffee blend, which is locally sourced from the Malabar Hills in India.
4. Briggs Brewery – Stout Alchemy
Briggs serves as the bridge between beer lovers' stories, serving the perfect mug of cold beer while they swap conversations and build relationships. Stout Alchemy from Briggs is one of their dark variants and is traditionally known as the Irish Stout.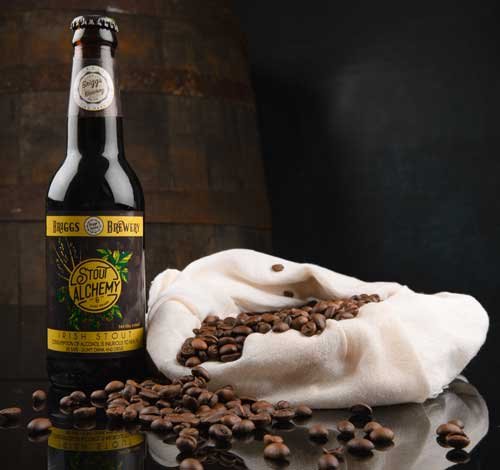 Stout Alchemy, an Irish Stout, is a dark ale with hints of chocolate, caramel and a touch roastiness. It is brewed from Belgian malts. With ABV not exceeding more than 5%, Stout Alchemy is very easy on the palate and can be had during any time of the day.
Brewer World Exclusive