Kimaya Himalayan Beverages paves their way into the International market: BeeYoung now available in Singapore and Hong Kong
Abiding by the government's vision of Indian Brands staging at global markets, Kimaya Himalayan Beverages LLP, a corporate and manufacturing entity in the alcohol beverage segment has forayed into the international market just after completing a year of operations in India. One of the two variants by Kimaya, i.e., BeeYoung is now available in Singapore and Hong Kong.
Kimaya Himalayan is one of the fastest-growing companies in the past year in the craft beer segment. Its product offering, BeeYoung has also become India's first home-grown crafted strong brew to go international!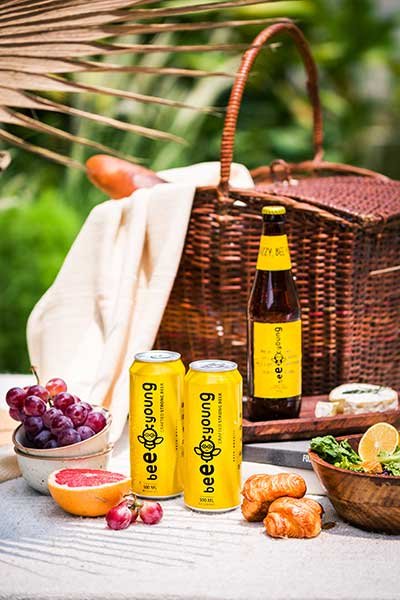 The one-year-old firm started by Abhinav Jindal in September 2019 has already made strong gain ground in the North India beverage market. With exceptional values, conscience towards consumers, Jindal moved against the wave to disrupt the usual packaging by ideating 500ml bottles.
Kimaya has revolutionized consumer experience with innovation & excellence in terms of packaging, taste, flavor, and quality in India. BeeYoung by Kimaya Himalayan is an international level quality brew with a slightly elevated percentage of alcohol (which in India gets qualified in the strong category), but for the international market, it is a balanced and punchy lager. It appeals to the young demography of the world to resonate with the story of youth, adventure, achievement, and celebration.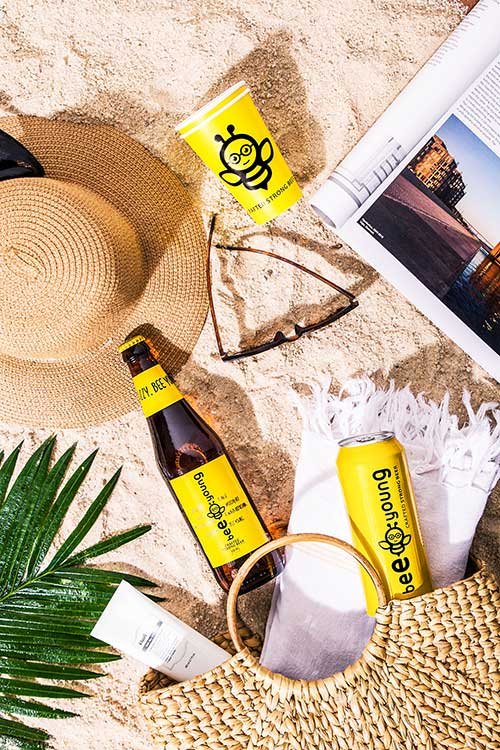 Kimaya's ambition is to take Indian produce, made with the deepest sense of origin and local ingredients to suit the International tastebuds while showcasing India- its yield and expertise – in all senses. A brew that starts with a crisp attack; is refreshing and mouth-tickling while each sip giving a smooth flavourful mouth-filling sensation. It is made with a specially curated recipe followed by a finish that is accentuated by Columbus and Styrian Golding hops, is lasting, gently bitter, and a citrusy twist. With crisp, enduring, and invigorating flavors, BeeYoung is extremely gentle in profile and has been made to find an appeal with all sorts of beer lovers. With an affable product like BeeYoung which caters to euphoria/rejoice, Kimaya looks forward to appeasing the audience overseas. The beer will be available in 500ml and 650 ml packaging to suit preferences in India, Singapore & Hong Kong.
Kimaya Himlayan believes that Indian beers have the potential to engrave a substantial market globally just as India has been promising for IMFLs. With the same vision, BeeYoung beer has forayed in Singapore and Hong Kong, this month(September 2020).
"It is a potential market for us and we expect to ramp up about 30 containers annually. If we compare Singapore and Indian beer market, they both have mature drinkers but the concentration in terms of population of fairly advanced drinkers is greater in Singapore and we hope to appease and widely cater to the consumers in that market. The foray will also yield benefits for Kimaya's brand building in India." – Abhinav Jindal, CEO & Founder, Kimaya Himalayan Beverages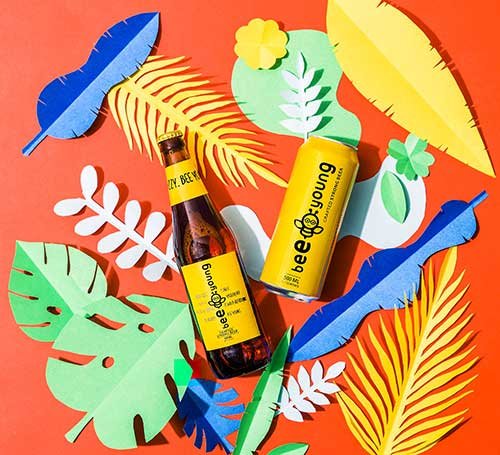 Just as any new market has its own set of challenges, the team at Kimaya Himalayan is prepared to overcome them, nurture the journey with experience, and be equipped with solutions right in time. The international foray will be managed and headed by Mr. Jindal.
Source: Kimaya Himalayan Beverages