International Centre for Brewing Science: University of Nottingham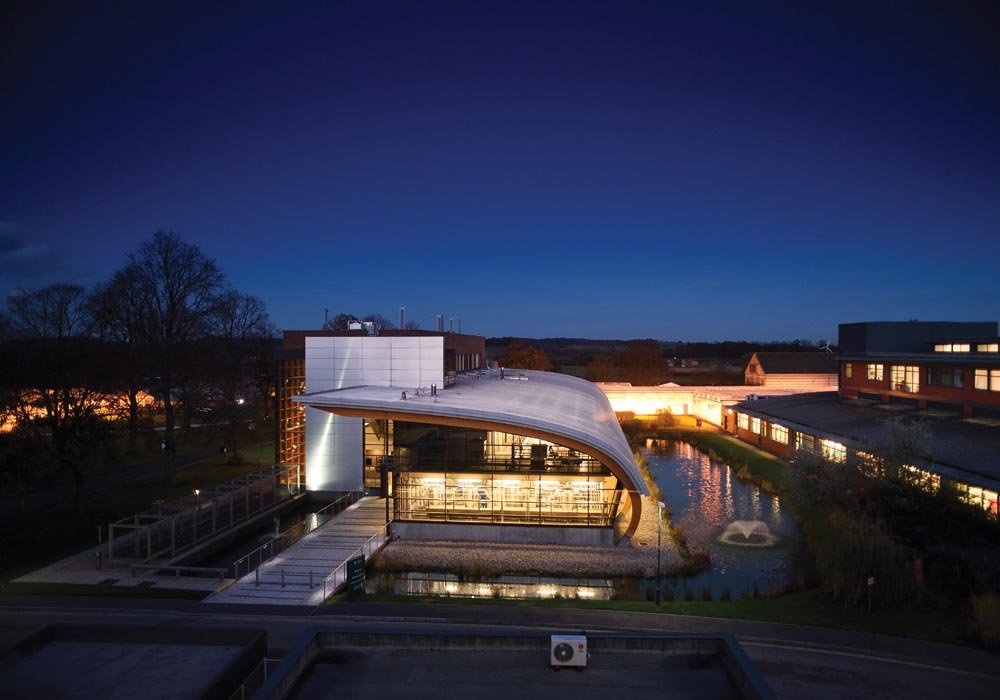 World Leading Brewing Centre
Brewing Science was first founded at the University of Nottingham in 2005. Over the last 14 years we have trained many brewers from all over the world ranging from the largest multinationals to leading craft brewers.
Since then the centre has gone from strength to strength with the help of purpose built, state of the art facilities which were commissioned in 2011, putting the University at the forefront of brewing research..
As well as extensive laboratory space, the International Centre for Brewing Science (ICBS) building includes a host of pilot brewing facilities, micro-maltings, a 35L Briggs-built brewline and the 10HL AB Inbev research brewery making it a unique teaching and brewing research facility.

Master's Program (Full Time or Part Time the choice is yours)
Two Masters courses are provided by the brewing department; the MSc in Brewing Science and Practice is a one-year full time course with a strong focus on teaching practical brewing skills with the objective of developing technically competent and creative brewers who are able to innovate, problem solve and conduct scientifically robust trials. Students undertake extensive practical sessions combined with numerous industry visits and tours.
The MSc in Brewing Science is a 3-year part-time course which offers professional development for brewers already employed in the industry. The course has been developed around training brewers from across the globe in busy roles.
The course is based around innovative distance e-learning which comprises e-lectures, video clips, rich learning objects and virtual laboratories. This is reinforced with a number of residential courses on site (normally 2 x per year). This blended approach of in-house lectures and practical brewery elements alongside distance learning enables students to study flexibly around work commitments.
International Focus (Students and Research)
Our Master's students are drawn from all over the world making for a vibrant academic and social scene. Over the years we have had a good number of students from India, America, Asia and Europe.
We have a very active PhD research community who have published extensively in the leading International journals. In fact we believe we have published more high quality brewing papers over the last 10 years than any other research group.