Illegal Liquor Ruins India's Buzz (And Health): Beer Industry Experts Seek Progressive Reforms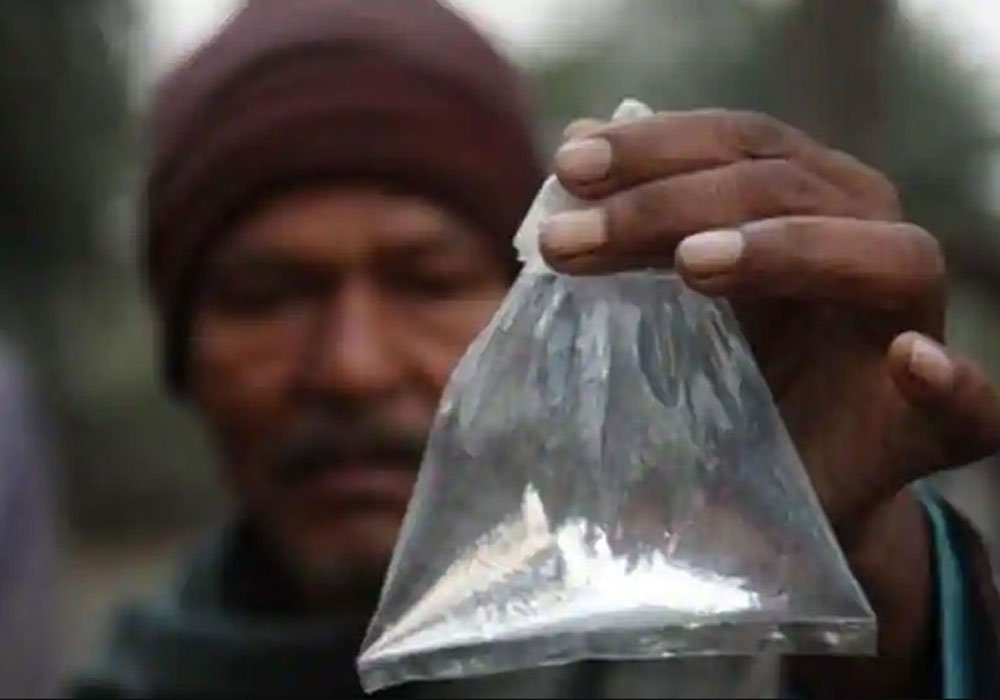 The year 2019 saw two of the country's worst illicit alcohol tragedies in recent times: where Assam lost 150 people and the states of Uttar Pradesh and Uttarakhand lost another 100 people to consumption of tainted, cheap, locally-made daaru.
Cut to May 2020, when states like Delhi collectively hiked taxes on beer and liquor. This was done to make up for the losses caused by the blanket ban during the COVID-19 lockdown. Since then, the country has once again stood witness to numerous hooch tragedies – the most recent ones being in Punjab that lost a 100 lives and Andhra Pradesh's Kurichedu tragedy that claimed another 15 lives. Instances of consumers ingesting hand sanitizers in a fit of desperation, as they couldn't obtain alcohol or couldn't afford to, have become common and have resulted in severe poisoning and even deaths.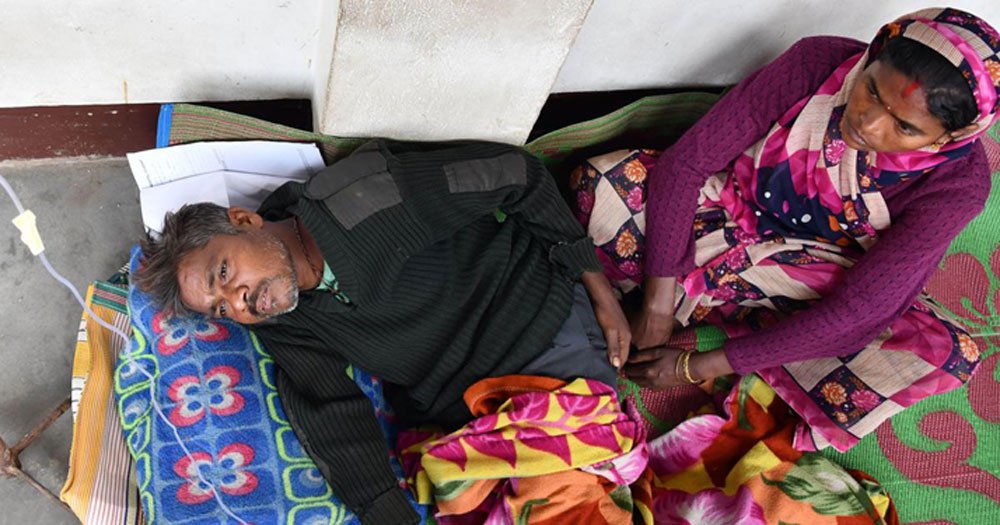 Deaths caused by illicit liquor, often contaminated with deadly chemicals like methanol, is a shocking and regular occurrence all over the world. But in India, where unrecorded alcohol can account for as much as 45 percent of the total alcohol consumed, the situation is a lot scarier in comparison to the World Health Organisation (WHO)'s global estimate of 25.5 percent.
There are many policies that affect drinking and related behaviours: such as the minimum drinking age, state monopoly of retail, advertising rules, regulations on bar and restaurant operation timings and sometimes – even outright prohibition. Of these, a regressive alcohol taxation policy is probably one of the largest contributors in driving unregulated alcohol markets.
Beer, wine, cider, whiskey, brandy, gin, vodka, tequila and hundreds of other drinks together comprise the multi trillion-dollar market that was expected to grow even further this year had it not been for the pandemic. Forced quarantines and bar closures have clearly affected the alcohol industry globally, and in a liquor-loving nation like India – which is stated to be one of the largest and fastest growing alcohol markets of the world – increasing alcohol taxation now seems to be the low-hanging fruit in alcohol control policy. And contrary to popular belief, it's not always in the interest of consumer health.
"It is truly alarming to see how illicit trade in alcohol beverages continues to plague this country. Regrettably, the restrictive measures that have been introduced during the pandemic have yielded disappointing results: death, job losses and economic losses. We encourage the government to take a balanced and holistic approach when implementing policies to protect public health during the crisis. That means accounting for potentially negative impacts associated with draconian regulations that restrict legitimate sales of alcohol or unduly increase taxes. To ensure solid economic recovery—and to avoid stimulating illicit markets in India—we encourage government leaders at the state and national level to carefully assess the problem of illicit trade in alcoholic beverages with the context of health, public revenue and security. This will ensure that the government is working to promote legal trade and the protection of formal employment." – Jeffrey Hardy, Director General, Transnational Alliance to Combat Illicit Trade (TRACIT)
The dichotomy in the Indian alcohol industry 
During Brewer World's Fair Beer Trade campaign, we talked to some of India's most revered and well-loved bottled beer brands to uncover this strange dichotomy that runs through the alcohol industry in India and how this triggers a rise in illicit liquor trafficking – adversely impacting not just the future of comparatively healthier drinks like Beer in our country, but also the health of consumers at large.
Article 47 of the Indian Constitution states the following:
"The State shall regard the raising of the level of nutrition and the standard of living of its people and the improvement of public health as among its primary duties and, in particular, the State shall endeavour to bring about prohibition of the consumption except for medicinal purposes of intoxicating drinks and of drugs which are injurious to health."
However, as clearly illustrated by instances in the past when many states like Haryana and Andhra Pradesh decided to exercise liquor bans, the road to a 100-percent prohibition in India is full of U-turns. Andhra Pradesh's then chief minister, Chandrababu Naidu had to lift prohibition in 1997 just 16 months after it was put in place, as the state began to reel under a 1,200 crore rupees annual excise loss.
"The threat from illegal liquor trade is a significant cost to the society at large. From the obvious loss of precious tax revenue and health issues, it also becomes an impediment to legitimate business and consumers. This threat can be conveyed into an opportunity through effective policy options and taking advantage of technology as an able supplement for enforcement." – Rahul Singh, Founder & CEO, Beer Café
Restrictive policies like Prohibition and high taxes further incentivises alcohol-related crimes
The Indian government often promotes alcohol regulation with moral overtones. Oddly enough, however, during a time of crisis, the same government ends up taxing the alcohol the most.
Liquor has always been seen as a taboo in Indian society and while the State governments like to project they're against alcohol, they also want to increase their excise revenue every year. It's the easiest option for the state governments to increase their excise rates on a yearly basis, and when a crisis hits the economy hard.
The recent COVID Cess policy, ranging from 10% to 75% in different states backfired horribly, effects of which can still be seen today, even after the tax has been lifted.
An article from Times of India dated April 15th already revealed that many people were turning to illegal means, where customs and police officials have seen a marked increase in seizures of hooch. For instance, according to an article by Outlook India dated 6th April 2020, two people were caught sneaking out of a TASMAC shop with a haul of liquor bottles in Thiruvallur near Chennai. They had made a hole in one of the walls of the shop using crowbars but villagers assembled and nabbed them following the noise created by the tool. In the same district, four employees of another TASMAC shop opened the shop and were smuggling the bottles when the locals caught them. Meanwhile, up north in Gurugram, the state's police registered 20 FIRs and arrested 27 people.
Maharashtra, India's worst-hit COVID state – saw 12,788 registered crimes between the lockdown period of March 24th to May 25th. On July 25th, soon after the lockdown eased restrictions, the state once again witnessed 74 illegal alcohol sale-related cases while a total of Rs 12 lakh worth of alcohol was seized.
In late July and early August 2020, hundreds of raids were conducted in the three affected districts – Amritsar, Gurdaspur and Tarn Taran – along with several other places in and around the Rajpura and Shambhu border in Punjab. Forty people were arrested in relation to the incident. Seven excise officials, six policemen were also suspended over the incident.
Myth: High Taxes Prevent Irresponsible and Unhealthy Alcohol Consumption
One might argue that high taxes work in the interest of the health of the people. For example, the Australian government has reportedly seen a satisfactory fall in the number of alcohol-related crimes ever since the recent tax hike.
But in a country like India, tax hikes are unfair on the poor who simply cannot afford the high MRP rates. This does not necessarily stop them from drinking though.
The paradox when it comes to the Indian drinking culture is while it's true there are many who abstain from drinking – those that do indulge in it, do so heavily. Historically, Indians are used to drinking heavier alcoholic drinks like whiskey and rum. As such, our drinking population will leave no stone uncovered when it comes to acquiring liquor – the higher it gets you, the better!
That explains why spirits with an alcohol content of 40-42 percent account for 95 percent of the beverages drunk in India while low and moderate alcohol beverages like beer that contain a maximum of 8-14 percent ABV make up for only 8 percent of our total alcohol consumption.
"Policies like the COVID Cess only deepens the price impact and coming at a time when consumers are forced to cut back on discretionary spending, pushes them towards harder forms of alcohol, low-quality low-priced products and illicit or spurious liquor. Consumers compromising on the quality of drinks due to this exorbitant price hike can lead to severe health implications," says world's largest brewer, Anheuser-Busch InBev's President of South Asia, Kartikeya Sharma, in his recent call for policy reforms during our Fair Beer Trade campaign.
Karnataka's excise officials recently busted a an illicit liquor manufacturing unit which was operating from inside a house and seized 1,200 litres of wash, 950 kg of jaggery, 500 litres of spurious wine, 300 litres of potato-jaggery mixture and equipment – all of which was used to brew liquor.
In the latest Ghanaur-based illegal distillery case, the Patiala police discovered that the distillery was using ethyl alcohol (ENA), which is used to manufacture sanitisers. The accused were diluting the chemical to make liquor and were selling around 1,000 cases of liquor a day. As of now, the state of Punjab has reportedly lost at least a 100 people to illicit liquor trafficking.
With the same high taxation policies being applied to beverages like wine and beer too along with poor availability across markets, low-alcoholic beverages are now even more out of question.
"One of the biggest contributors to the thriving unregulated market is the price gulf that exists between illicit and licit alcohol. The raft of excessive alcohol taxes imposed by various state governments, thereby driving product prices up and out of reach of consumers, are only stimulating this demand for cheaper, moonshine products that are potentially toxic. Rationalization of taxes is key to reduce dependence on illicit trade, smuggling and adulteration of alcohol. Improving accessibility of products under the legal ambit coupled with increasing availability through licensed outlets are the step in the right direction. We urge the lawmakers to create awareness among consumers about the harmful health effects of spurious liquor and enforce stricter laws to deter criminal activity will all help dismantle this shadow economy." – Kartikeya Sharma, President of South Asia, Anheuser-Busch InBev
The way forward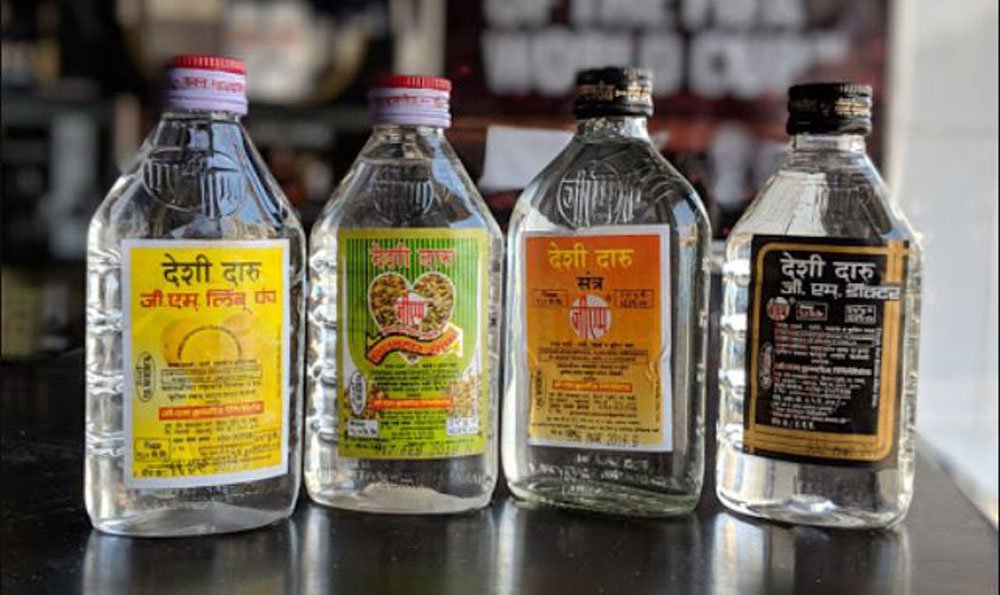 The illegal trade of alcohol significantly undermines sustainable economic growth and from a broader perspective, impacts stakeholders across the society in varying degrees. While consumers bear the heaviest brunt of such illegal activities, illicit alcohol also causes significant loss to the state exchequer, thereby slowing down and adversely impacting industrial growth.
Excise on alcohol also accounts for around 20-25% of their own tax revenue for a majority of the states. According to a report by TRACIT, India witnessed a tax loss of INR 6,309 crore in 2019 alone and with the proliferation of illicit alcohol in the country, the revenue that could be utilized for better handling of the pandemic is being deprived. This calls for an immediate and urgent need for the implementation of progressive policy changes to eradicate the menace of illicit liquor.
Progressive policies like rationalised alcohol-per-volume-based taxation structure, improving accessibility of products under the legal ambit while increasing the avenues for licensed outlets will again weed out the demand for illicit products. Fostering public-private partnerships are also vital to combat harmful drinking practices and to bring the unregulated alcohol market into the regulated fold. These associations help in ensuring easy sharing of intelligence and data to improve risk assessment and border control, implementing technology-based interventions to protect the overall supply chain as well as enhance the knowledge-base and awareness. An example of the success of this model is how authorities in Uttar Pradesh engaged with local communities, including NGOs acting on alerts raised to conduct raids on manufacturing facilities that produced spurious alcohol.
Lastly, stricter, more stringent laws need to be enforced to deter criminal activity in the alcohol industry. It is also important to consider evaluating and rescinding business licenses from retailers, manufacturers and distributors involved in illegal trade.