BW Exclusive: I Cook While Sipping On Beer: Chef Tarun Sibal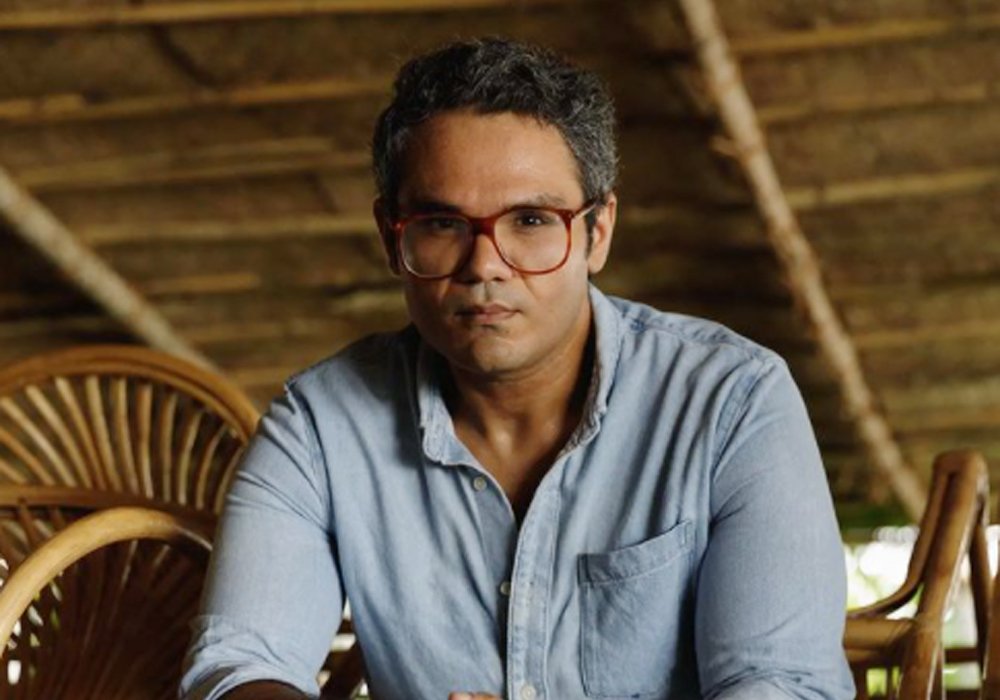 It's not every day that you meet a chef who is both super fit, and handsome at the same time. Not to mention highly talented. There is something ethereal about the food of Chef Tarun Sibal. He carries an experience of 20 years as a product specialist with core competence in the food, and beverage category, across production, operations, formats, food heritage, and food, and liquid culture.
The 40-year-old started as a Sous chef, and is now really well known amongst the celebrities in India. In addition to working with the French Ministry of Food and Agriculture, Chef Tarun Sibal has worked with the Irish food board, and Meat and Livestock Association of Australia.
He has had his romance with wines, and specialized spirits too. Chef Tarun Sibal has worked closely with top wine houses around the world, has brought the Bordeaux Wine School to India, has led Fratelli wines' marketing, and sales department, and has helped introduce mezcal to India. His expertise in wines has allowed him to train over 3000 people.
The chef entrepreneur is currently the culinary director, and a co-founder of the award-winning catering firm One Fine Meal, a third-generation food enterprise. A co-founder at Café Staywoke, Titlie, and Street Storyss has taken the gourmet interpretation of global, and Indian cuisine to many hearts. A global vegetarian street food-inspired restaurant, Street Storyss is the latest addition to Bengaluru's vegetarian, and vegan fad in Indiranagar. Brewer World had the pleasure of speaking with Chef Tarun Sibal. Read on for the excerpts…
I'd like to know a little bit about your background, and how you first fell in love with cooking…
I was exposed to culinary arts from a very young age as I belong to the third generation of a family intimately involved in Delhi's catering industry, which conceived 'One Fine Meal'. I started my culinary journey at IHM Pusa. Becoming an Industrial Trainee at the Oberoi, a Management Trainee with the India Habitat Centre, and a Sous Chef were the three major milestones of the first phase of my professional life. Working, and learning with the best chefs during that period became the core of my food sensibilities, and strengthened my interest in cooking.
Do you recall the first dish you ever cooked?
Two very vivid memories. Vacationing in Mumbai with my grandpa, and my siblings I used to be the designated help for preparing breakfast. Every other meal was out so breakfast was important. It was "Bread Pakoda" on one of the days I clearly remember. And I was only 10, just completed 5th grade. The other was "Crepes" with a mango sauce. I cooked it post watching a Khana Khazana episode.

Are you inspired by someone in your family to cook?
I come from a food family, a family where pickles, and ketchup are made in house. The concept of produce, and palate was introduced to me at a very early stage. But it was my mother, who ran the joint family kitchen, that got me inclined towards the craft of cooking.
Besides yourself, who are the others you look up to in the culinary field?
There are many, and I meet them on the streets, in my team, I see them everywhere. The sheer honesty with which these people cook gets me inspired. In terms of chefs, I am a big fan of Jamie Oliver for how he makes food approachable, and what he is doing in the battle of nutrition vs junk.
In your career so far, what do you consider to be your greatest achievement?
The love, and support of my guests. The reason my restaurants are doing well is because of the intent. You might have the best service team, or the best people in the kitchen but if the intention is not to take care of the guest, then it's all a sham. For me, the idea is to wow you, to give you warmth, and joy.

How would you describe the Bangalore food scene, and what makes it exciting to be part of?
Bangalore's food scene is vivid, vivacious, still relaxed, and calm. I love the city, and it's eating out choices. The most important aspect is the consumer is experimental, and forgiving. I still remember it was over a bowl of morning glory in Bangkok that I said I wanted to open a vegetarian restaurant dominated by global street food as a concept, but it is all avant garde, and our take on street food. We did an analysis, and realised that while Bangalore had a lot of places providing traditional South Indian vegetarian food such as dosa, and idli, and several serving north Indian like dal makhani, and paneer, there was no one doing eclectic, contemporary food for vegetarians in the city, and hence Street Storyss came into being.
What are your best-loved dishes that you make?
A few of my signature dishes over the years:
● Butter Garlic Pepper Prawns, with sambar puree, and pol sambol
● Hummus, Crispy Okra
● Rajma ghee Khichdi, with parmesan crumble, achar, chutney
● Blue pea rice, yellow tofu curry, crispy chili kale
● Wild Mushroom Vol Au Vent, Berry Thyme Jam
● Duck Madras Curry, Flaky Parotta
● Goat Nihari Torta, Ginger Pickle
● Pull Up Banarasi Tamatar Chaat
● Mootichoor Phyllo
● Coffee Malai
● Citrus Tiramisu
● Doughnut Toast, Bitter Chocolate Mousse, Cherry Compote, Tennessee Ganache

The restaurant industry is ever-changing, and as a result people expect more than just food when dining out. Does fusion food and experimental food play a significant role in this industry?
Fusion is an overused, and over consumed word. When you're bringing together two kinds of cuisines, the outcome must stay true to both yet outshine the original idea. It has to be something exemplary. Irrespective of the cuisine [European, Indian or Oriental], my vibe has not changed. And this includes cross-pollination, too. I can take the same techniques as Indian cuisine, and use them to plate European cuisine. For me, food is food, and has broken down the cuisine barrier. I make jam on a plate, and the results are quite formidable.
It appears people are putting a lot of effort into using locally-sourced ingredients in the city. Do you believe that it is important to support and invest in "local" food?
The interest in sustainable development, where food is produced with equal importance to responsibility towards the environment as well as economic growth, and viability, has created a demand for locally sourced, and hyperlocal food. Though a lot of things can be hyperlocal, the trend is typically to grow herbs, and plants on rooftops, and in kitchen gardens, which don't take up much space or maintenance. In Goa, we use a lot of avocado, passion fruit, and papaya in our dishes as they are grown there. In Delhi/NCR, we use a lot of black carrot, saag, and bathua in winters. In Bangalore, Jackfruit, and Pomelo are my favourite local produce.
We not only work with producers directly but also work with institutions, and suppliers who consolidate a group for farmers, and get us the freshest seasonal, and local produce. I am personally a part of the Young Chef's Association that works directly with farmers to promote farm to fork, and celebrate the indigenous produce of the land.

Are you a beer person? Which is your favourite brewery?
I am, for sure, and I love drinking beer in Bangalore. Somehow the city, the vibe is so congenial to beer. Astonishingly, I don't drink beer in Goa, but Bangalore gets a big thumbs up.
Toit is an all-time favourite, Druid Garden, and Big Brewsky are amongst others than I end up having a beer at.
Which is your favourite beer, and food pairing?
Beer is a harmonious beverage; it pairs well with everything. I like pairing it with sushi, fritters, tikka, and biryani.
Do you cook with beer?
I cook while sipping on Beer, and I also cook using it as a key ingredient. The beer batter fried fish with pea, and egg custard is one of my signatures. Also, the first menu at 'Titlie' had a stunning dark ale, and jaggery panna cotta.