Difference Between Mead, Melomel, Cider, Cyser, Perry & Braggot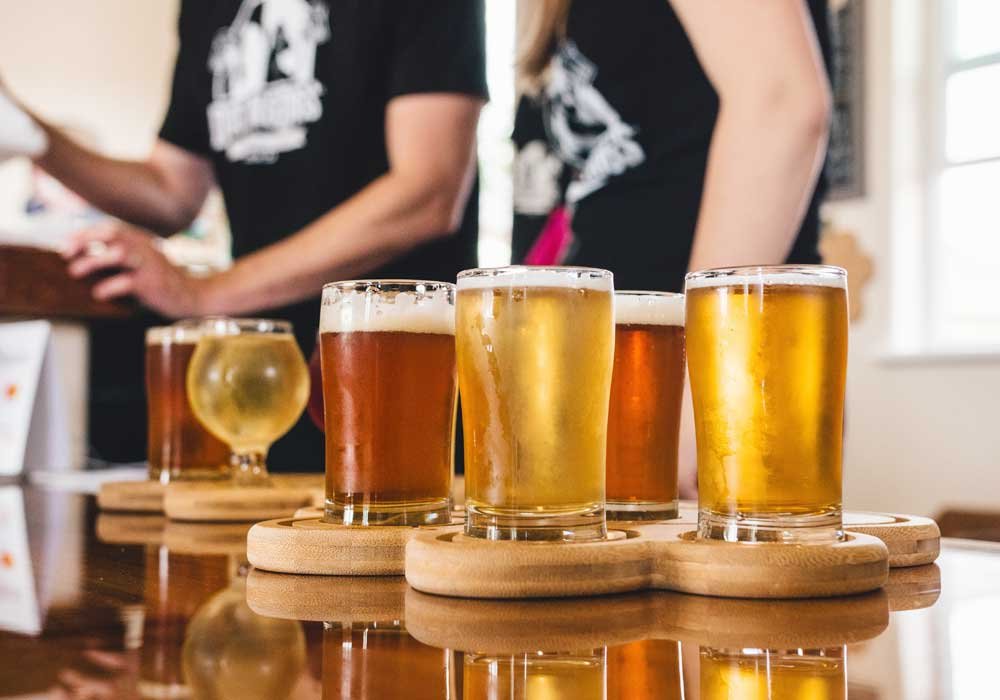 Oftentimes, on the microbrewery menu, we come across alcoholic beverages such as Cider, Mead, Melomel, etc. which are unusual. If you want to discern and understand what each of these mean, read more to find out how exactly these beverages are different from beers. So, let's breakdown the difference between Mead, Melomel, Cider, Cyser, Perry and a Braggot.
Mead
Mead is one of the oldest alcoholic beverages. To put it simply, Mead is a wine-like beverage which is traditionally made by fermenting honey, mixed with water. Mead consists of a wide variety of sub-styles such as Dry Mead, Semi-Sweet Mead, Sweet Mead, Fruit Mead, etc.
As honey changes by season and location, every mead can lend a unique experience. Their ABV typically ranges from 6% to 20%.
Melomel
Melomel is a type of mead which is made by fermenting honey with fruit. The fruit, in mead, is distinctive and well infused into the sweet and tannic balance of the mead. ABV typically ranges anywhere between 3-18% depending on the type of melomel.
Cider
A Cider is basically made out of table apples and wild apples, then fermented with a wine-like cider yeast. This combination is used to balance the acidity and tannin levels. In Ciders, tannins are lower and acidity is higher.
Ciders can range from fruity sweet and tangy to tart and bone dry. There are several different versions of it such as English Cider, French Cider and New World Cider. The ABV of Ciders usually range between 3% and 9%.
To know more about the diversity of Cider profiles, checkout our other article here.
Cyser
A Cyser is a melomel made with apples (generally cider). In this style, honey and fruits are more distinctive and are added to help maintain the balance of acids and tannins of the mead.
Perry
A traditional Perry is made from pears which are exclusively grown for the beverage. Perry-specific pears are very high in tannins, thus making them inedible. Tasting notes showcase prominent pear characteristics, which can also resemble a white wine. Alcohol ranges from 5% to 9%.
Braggot
Braggot is a melodious blend of mead and beer, which has distinguishing characteristics of both. Since this beverage involves malt, oftentimes, beer flavours mask out the honey like characteristics.
A Braggot can be made with any kind of honey and any base style of a beer. Many brewers tend to be creative while making Braggots by adding in a unique blend of spices and other ingredients to make it a rich experience.
When you see these beverages on a tap or bottles, definitely try them out and note the differences between Mead, Melomel, Cider, Cyser, Perry and a Braggot. Some of these are fairly rare and worth it, most of the time!
Brewer World Exclusive
Follow us @brewerworld on Instagram for more updates on everything about beer!
Source: BJCP