Briggs Brewery Founder, Hari Singh Confident About Bouncing Back Post COVID-19 Lockdown
Last week, multi-award-winning journalist Gary Stoller, in one of his contributions to Forbes wrote that according to a recent survey conducted by the Brewers Association trade group, the craft brewing industry could be on the verge of collapse. Sure enough, social distancing and lockdown measures enforced by countries worldwide have left beer companies wondering what's next.
We've been curious to know how some of our home-grown desi beer brands have been dealing with the current situation. Here we are, in conversation with Hari Singh – founder of Briggs Brewery, one of Namma Bengaluru's beloved craft beer brands that launched only last year in December.
What is your personal opinion about the current coronavirus situation?
Based on my view, India is handling COVID-19 better than developing countries, and I'm proud that our people are following the rules and staying home during the lockdown stage. We've already seen some big players in the liquor and beer industry come forward to help with manufacturing hand sanitizers and helping healthcare workers. I'm confident we will fight this destructive virus soon, and we will go out for business as usual.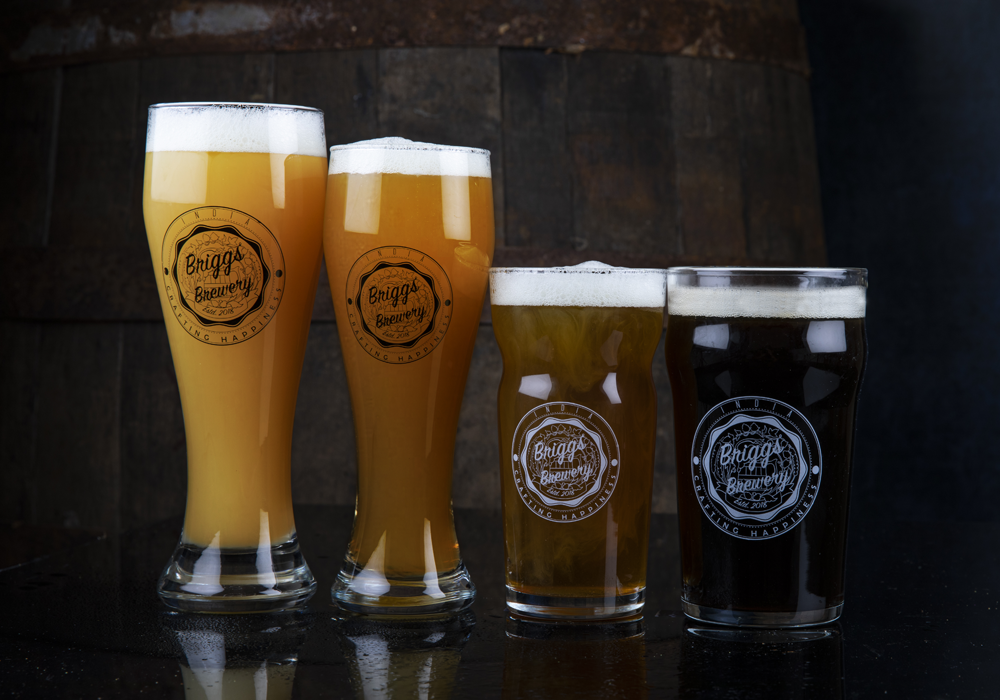 How has this impacted brewery operations at Briggs and your overall sales?
As you are aware, we have been under complete shut down for the last 21 days until further notice from the excise department. Fortunately, our last batch was brewed two days before the lockdown – so when we are open to the market, we have enough stock to serve our consumers. It will impact our monthly sales, but since Briggs launched three months back in the market; it will not be as badly impacted as other prominent players in the industry.
Do you think this is going to impact the beer industry in any way this year? Do you think it is just the smaller-scale breweries who will be impacted by this?
Indeed, it will not only impact the beer industry for it is the whole liquor industry that generates massive revenue for the State government. You will see at least a 10 to 15% drop in revenues this year until and unless the government takes a step to increase beer and liquor sales by providing flexibility on the timeline to bars, pubs and microbreweries. Microbreweries had been preparing for this summer's sales and increased brewing production, and now that will all be on hold. It will not only impact brewery owners but also raw material suppliers.
Considering that the state is currently in lockdown until April 15th, how has this affected the marketing plans you had for Briggs?
Summer season is when you see the beers sales graph going up, and Briggs had marketing planned for events and promotions throughout this season, all of which are canceled now. However, we are working on revising our program and make the best use of mid-April, May, and June.
How is Briggs as a brand choosing to deal with this current situation?
Briggs is a newly launched brand and consumers were just beginning to get familiar with the brand. It is unfortunate we have to deal with the current circumstance now. However, for us, it's only a pause that allows us to rework on our strategy so we can newly relaunch the product in the market.
Any word of advice you have for fellow brewers/business owners/your brand's fans/citizens during a time like this?
First of all, all of us have to accept the current situation; the cost of the lockdown will hit all sectors, not just our industry. My friends from the F&B sector are going through a hard time, and I'm hoping they make it up in the coming days. I'm also hoping to see our government and the excise department help our industry increase its sales. With this, we can bounce back from our losses. Our consumers have had their lent period, and I'm sure they will indeed have the chance to make up for it in the coming days!