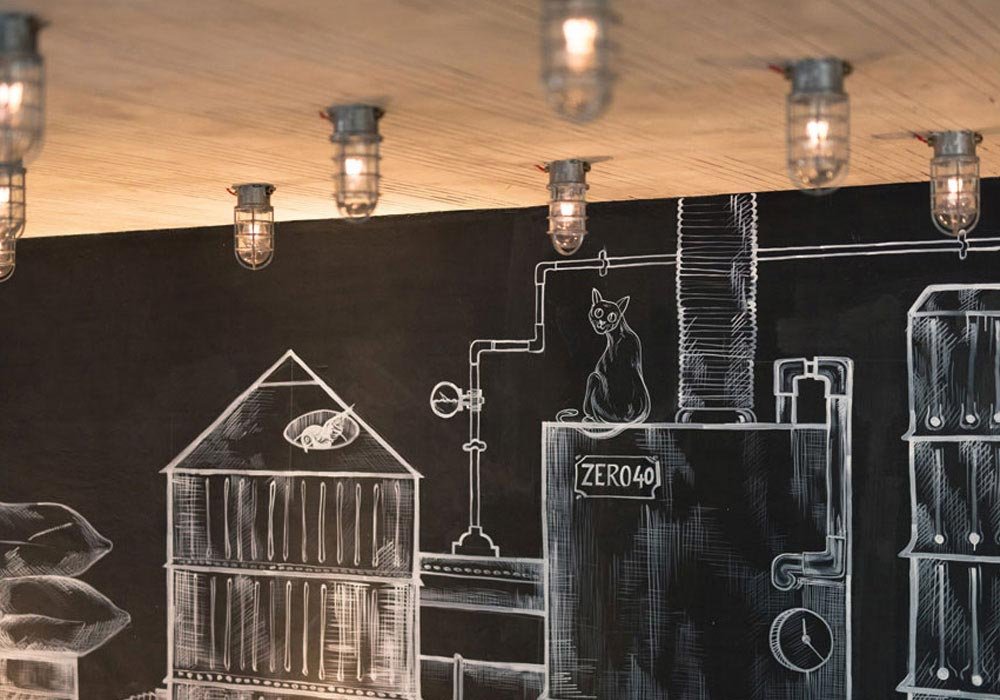 Anoor Paripati
Owner, Zero 40 Brewing
Spread over four levels and covering a built-up area of over 15,000sq ft., on the quaint Road #10 of Jubilee Hills, Hyderabad lies Zero40 Brewing – a microbrewery, with an edge and an affinity for welcoming four-legged furry friends into their garden. The brain child of Mr Anoor Paripati and Mr Aditya Rao, this brewery has been continuously diversifying their brand. Anoor talks to Sneha Nair, Brewer World about the rise of Zero40 Brewing.
The renowned Zero40 Brewing opened their doors in December 2016, and since then have been known for their brews, an eclectic food menu and their gorgeous minimalistic interiors. With the intention of putting Hyderabad on the map, owners Anoor Paripati and Aditya Rao cultivated their love for a good mug of beer into Zero40 Brewing. "From the start, we envisioned Zero40 to be all about our beer. Keeping in mind, we wanted a place that would be relaxing and inviting so people can spend 2 to 3 hours here. That meant that we went minimalistic and visually light, with a lot of greenery and openness in the design. We also wanted the design to age well so we stayed far away from busy interiors, which everyone these days seems to be into!" adds Anoor.
Currently serves six regulars on tap- Basmati Helles (Go Swami), Hefeweizen (The Blue Camel), Witbier (Old Timer), French Saison (Scarecrow), Pale Ale (Beach Bum) and a Porter (Shavasan) flavoured with cacao nibs and vanilla beans. We had the opportunity of meeting the man behind their brews.
With an affinity for sour beers, brew master Mr George Jacob, hails from an 18-year-old career in the Geospatial industry. Receiving his certification from Brewlab, Europe, he created an award-winning Grapefruit IPA, which is today brewed by Castle Eden brewery and served at all Head of Steam pubs in England. "Hyderabad is still a very young market, and we at Zero40 are working on various events to encourage our customers to explore the universe of craft beer, and to expand craft beer culture in this city", adds George. When inquiring what one could expect the next time they visit Zero40, "Over the next couple of weeks, we will be launching a Dark Mild, as well as a revamped traditional German Hefeweizen. I brew for myself, and then for my customers – as long as I am satisfied that I've done my best to create my best, I'm happy, and I feel that my customers will appreciate the results.
I love experimenting so there will always be at least one of my experiments on tap", states George. He ends his interview with words of advice to any young enthusiast contemplating the role, "It is a very exciting time for Craft beer in India today. Every brewer I have met is constantly trying to evolve and better her/himself, so I don't feel that we are a crowded market yet. If you are serious about brewing, talk to your local brew pub about helping out in the brewery, get some hands-on experience, and then if it's still what you want to do, go ahead and attend do a formal course."
Zero40 Brewing features very creative menus depicting colourful caricatures that represent each brew style served along with their flavour profile and what foods complement them. "We've experimented with our beers right from the beginning and wanted to show what Hyderabad could offer. We take pride in being from here and think we represent our city in the national craft beer scene. When we opened, we had a Gose (The Flying Haathi) on tap which very few brewpubs in India have brewed, let alone had it on tap at launch. We currently have a Biere de Garde on tap which is a lesser known farmhouse ale. We also have some fantastic dishes that are twists on local food served in Hyderabad.", says Anoor. With Zero40 Brewing being their first venture into the F&B world, time was one of the biggest challenges for the duo. "We have one of the biggest breweries in Hyderabad by sheer size. It was a huge challenge to get it up and running.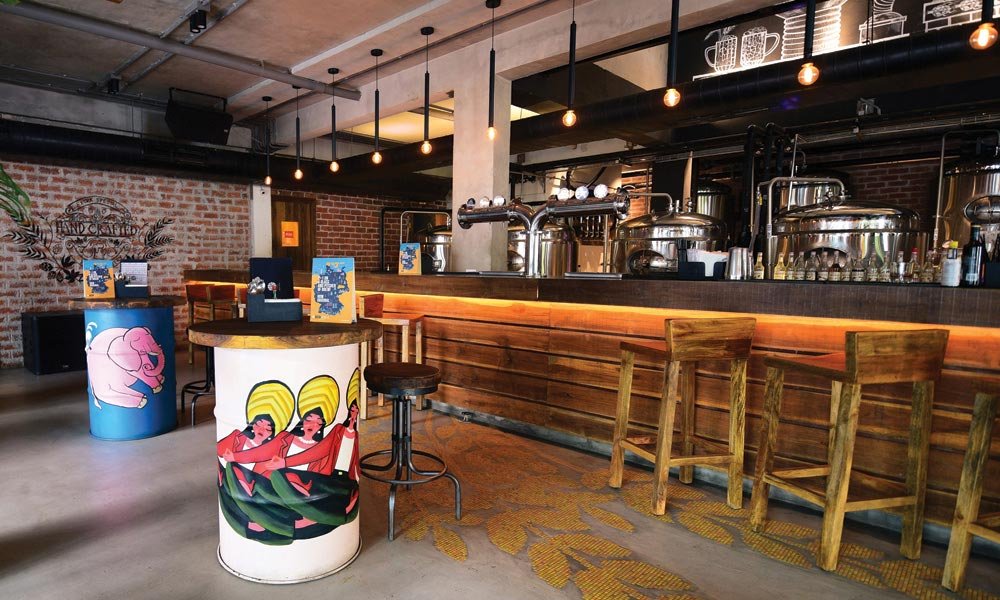 We had a target of opening in December 2016 and we managed to meet that target but only just!", says Anoor. "Our beer names are recognised both by regulars and new customers who've either heard or read about them. People love the ambience too and the fact that we cater to so many different choices"
With India entering a frenzy for craft beer, we asked Anoor to share his thoughts on the trend. "I think it's fantastic! Not just brewpubs coming up in various cities, we are seeing new craft beer brands becoming available in bottles outside of brewpubs. To make craft beer more accessible to people, it would be great if brewpubs in more states are allowed to keg and sell to bars and restaurants.
For far too long, we've had a brand or two dominating the beer market. I say more variety, the better!". So, what is one to expect when they visit Zero40 Brewing? The best beers in Hyderabad, of course! They wouldn't have it any other way.