Bira 91 X Svami For Cucumber Flavoured Kölsch
India's favourite home-grown brands bring a refreshing new brew to the Bira 91 Limited Release Taproom in Bangalore
Bira 91, the world's fastest growing premium beer company in collaboration with non-alcoholic drinks brand Svami, has rolled out an exciting new beer on the block- a Cucumber flavoured Kölsch. Brewed to perfection in-house at Bira 91's Limited Release Taproom in Bangalore, it is a unique rendition of beer that takes the flavour innovation game in the industry to a whole new level.
The Bira 91 x Svami Cucumber Kölsch is brewed with pure German Pilsner malt, a fresh cucumber flavour and the delicate caress of the finest German noble hops, with an IBU of 18 and an ABV of 6%. It is a craft blend of bitter-sweet notes and cool cucumbers creating a crisp, balanced, and revitalizing beer.
Staying true to Bira 91's recent 'Make Play with Flavours' campaign that encourages consumers to be more experimental, creative and playful while exploring new flavours in everything, including the beers that they drink. This collaboration with Svami is yet another exciting testament to deliver on that promise.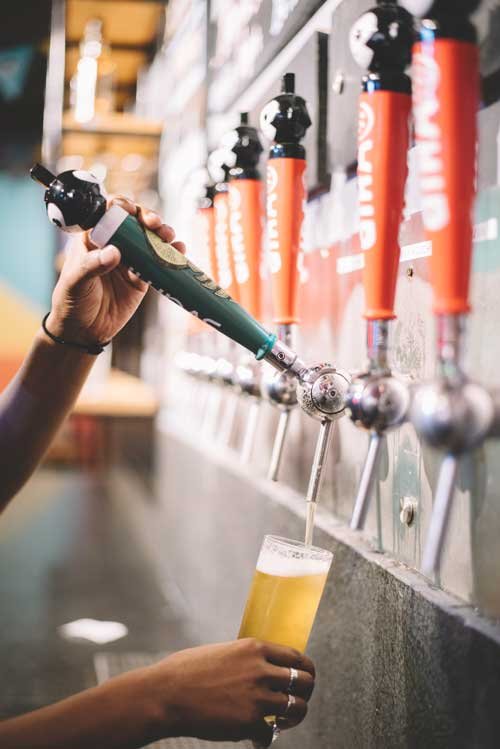 The Bira 91 Taproom in Bangalore debuts a new limited-release flavour every week and currently has 10 beers running on tap. The Bira 91 x Svami Cucumber Kölsch is the newest addition to this diverse mix. Replete with tasting and mixology sessions as well as live performances by artists including Cinema of Excess and Zoe Siddharth, the brew was launched in a never-seen-before 2-day event here.
Commenting on the partnership Nayanabhiram Deekonda, VP Restaurants, Bira 91 said, "At Bira 91, our aim is to be at the forefront on all things innovation- beer or otherwise. We are beyond thrilled to partner with Svami, another homegrown brand to create a refreshing cucumber flavoured kölsch, a unique take on reimagining beer as we know it. This kölsch brings to your palate a blend of Bira 91's playfulness and Svami's eclectic tonics. As we speak to a generation to whom beer means flavour, partnering with Svami, a like-minded brand that also believes in constantly pushing the flavour envelope, has made this creative collaboration a truly special one."
Commenting on the launch Aneesh Bhasin, Co-Founder, Svami said, "We are very excited to partner with Bira 91, a fellow Indian brand spearheading its category. Further to their recent 'Make Play with Flavours' campaign, we knew we had to play with the most unique flavour from our portfolio and chose cucumber from our cucumber tonic water. The result of this collaboration is an avant-garde brew that stays true to our brands' ethos. With this association, we were able to seamlessly blend the best of both worlds- beer and tonic. We were also able to curate an experience with a make your own tonic session and a bar takeover by Jatin, our brand ambassador."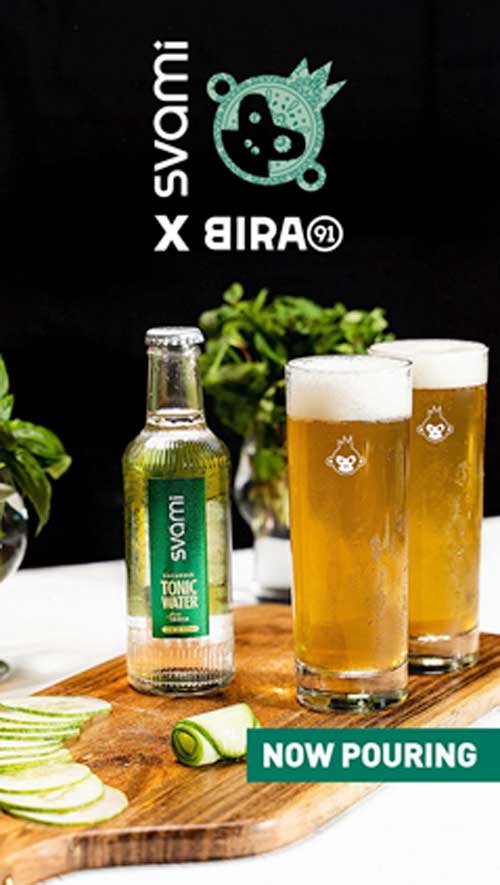 A refreshingly modern beer brand, Imagined in India, Bira 91 aspires to bring flavourful beers to the new world. As one of the fastest growing brands in the world, Bira 91 has built a diverse portfolio of award-winning beers, one for every occasion, and aims to drive the global shift in beer towards more colour and flavour.
Bira 91 is now enjoyed in over 500 towns and cities spread across 15 countries and brews its beers across four breweries in India. It has its flagship taproom in Bangalore, where it releases one new experimental beer every week, paired with its curry-shop menu. It also offers branded merchandise across categories such as glassware, apparel and gifts, to make every day a lot more playful.
Established in 2015, Bira 91 is driven by a dynamic team of over 550 passionate beer lovers and is backed by Sequoia Capital India, Sofina of Belgium and Kirin Holding of Japan.
Svami is spearheading the category of mixers and non-alcoholic drinks in India. Its comprehensive portfolio of drinks ranges from products including craft tonics, non-alcoholic rum & cola and low sugar variants, a first in Asia, giving people choices for great tasting drinks on all occasions.
Launched in 2018, Svami was started by a dynamic trio to extend their love for libations to the larger world. Crafting a breed of progressive mixes to become essentials and elevate one's drinking experience.
In a short span of time, Svami ushered in a new era of drinks and has become the default choice for bars & restaurants and retails in 40+ cities across India, Singapore and Hong Kong.