Bira 91 Is Opening A New Brewery In Madhya Pradesh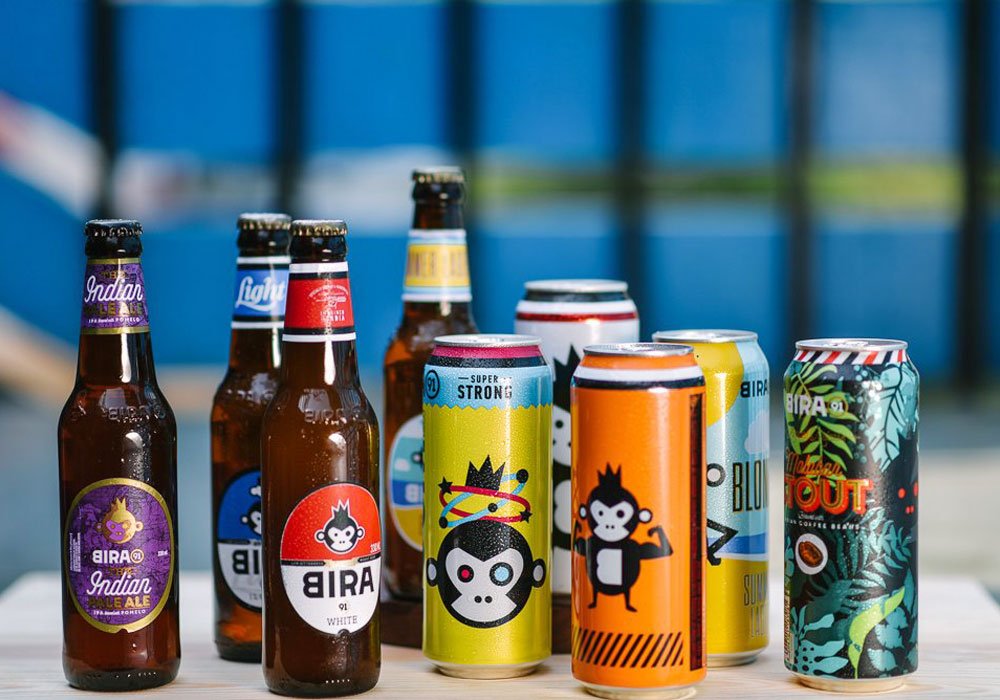 The Indian Beer brand Bira 91 is opening a new brewery in Madhya Pradesh. The brewery is Bira's fifth in India and its second in Central India. Before a planned initial public offering, B9 Beverages Pvt., owner of Indian craft beer brand Bira 91, hopes to capitalize on rising demand in the country for more flavoursome tipples.
B9, which has a cartoon punk monkey mascot and is backed by Sequoia Capital and Japanese beverage giant Kirin Holdings Co., has so far raised about $50 million from investors. In addition to preparing for its largest and last round of private fundraising before it pins down its listing plans in 2021 amid heated interest in India's start-up space — and their IPOs.
Bira's new planned unit can expand capacity to 1 million hectolitres (26.4 gallons) — a hectolitre is equivalent to 100 litters — thus increasing Bira's current capacity of 2 million hectolitres. Bira is currently India's fourth largest brewery, trailing foreign giants that dominate the Indian market, such as Anheuser-Busch InBev NV, Carlsberg A/S, and Heineken NV, which owns Kingfisher lager.
Within six months, Bira is expected to become profitable at an operating level with sales of $170 million on an annual basis.
"The intent with the Gwalior Brewery is to strengthen our manufacturing footprint in North India. Gwalior strengthens our footprint in Northern Madhya Pradesh and also is less than 400km from Haryana, Delhi, Central and Western UP – all key markets for us," said Ankur Jain, CEO, Bira 91.
It is still an untapped nation with a low per capita consumption rate and a taboo on alcohol for many of its roughly 1.4 billion people. According to Euromonitor research, India's beer market was only worth $7.8 billion in 2019 – a small portion of the U.S. market $105.4 billion.
As India's beer industry suffered from the Covid lockdown, Bira, which produces lager, stouts, and ales, managed to double its share as customers tried out the products at home and took advantage of delivery platforms.