Bira 91 Relaunches Its 'Limited Release' Taproom With A Jaw-Dropping Beer Line-Up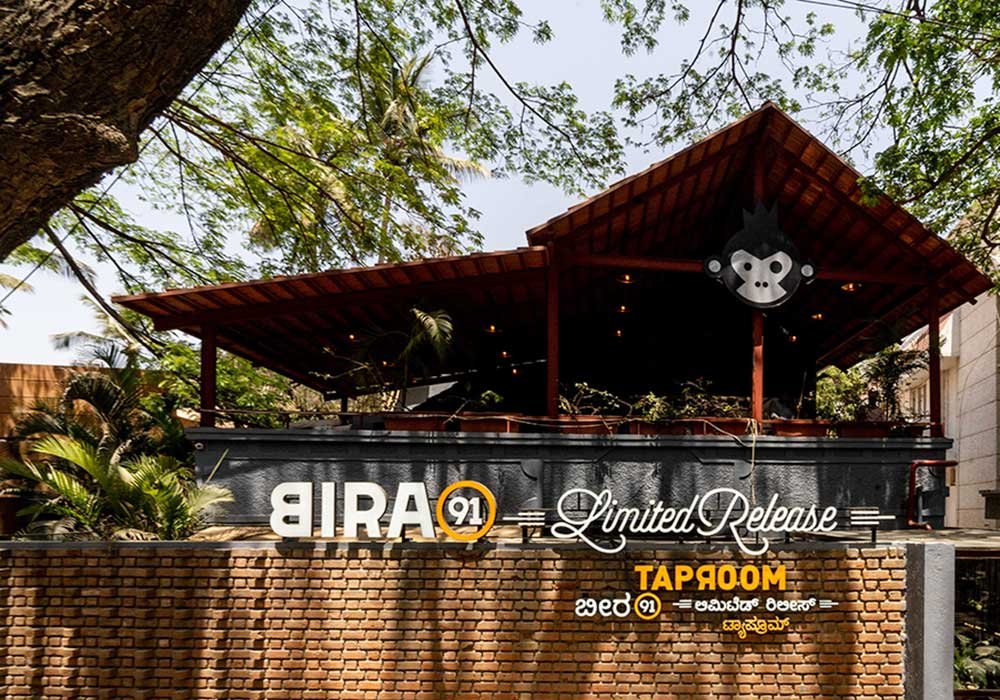 Bira 91 – one of the world's fastest-growing beer companies, winner of 5 medals at the European Beer Challenge Awards 2020 and the first South-East Asian organisation to partner with and implement the Cicerone Certification Programme – makes a mighty comeback by relaunching their 'Limited Release Taproom' in Bengaluru.
Originally launched on February 27th, 2020 to mark the brand's fifth-year anniversary, the opening of the Limited Release Taproom was a key milestone for Bira 91 that has continued to receive plenty of appreciation and love over the last 6 years. Now, Bira 91 has reopened its doors to a brand new taproom experience for craft beer lovers – with swanky, newly renovated interiors, an exclusive merch store stocked with your favourite Bira 91 goodies and a massive, vibrant line-up of 14 beers which includes seasonal specials and limited release brews along with the brand's four core variants.
Speaking about their taproom on the occasion of relaunch, Ankur Jain, founder and CEO, says "With the relaunch of the Taproom in Koramangala, we want to renew our promise to "Craft the future" of beers in India. We have done a complete revamp of the place to make it warmer, more natural and airy. We have worked on a refresh of our cocktail and wine menu. Chef Vicky Ratnani, a great friend, has helped me do a complete refresh of our food menu – he calls it his "Curry Shop" menu – and he has really pushed the envelope on reimagining curry and bar food from around the world! But most importantly, we have taken our beers to the next level."
"With our new limited release brewing program, we are taking risks we have never taken before. We are now pouring nearly 15 beers on tap (the most in any microbrewery or taproom in India), and every Thursday, our brewers will release a new beer throughout the year. Some of these releases will get released at a wider scale in the country. That's the reason I say, in our taproom, you are getting a taste of the future of beer in India!" – Ankur Jain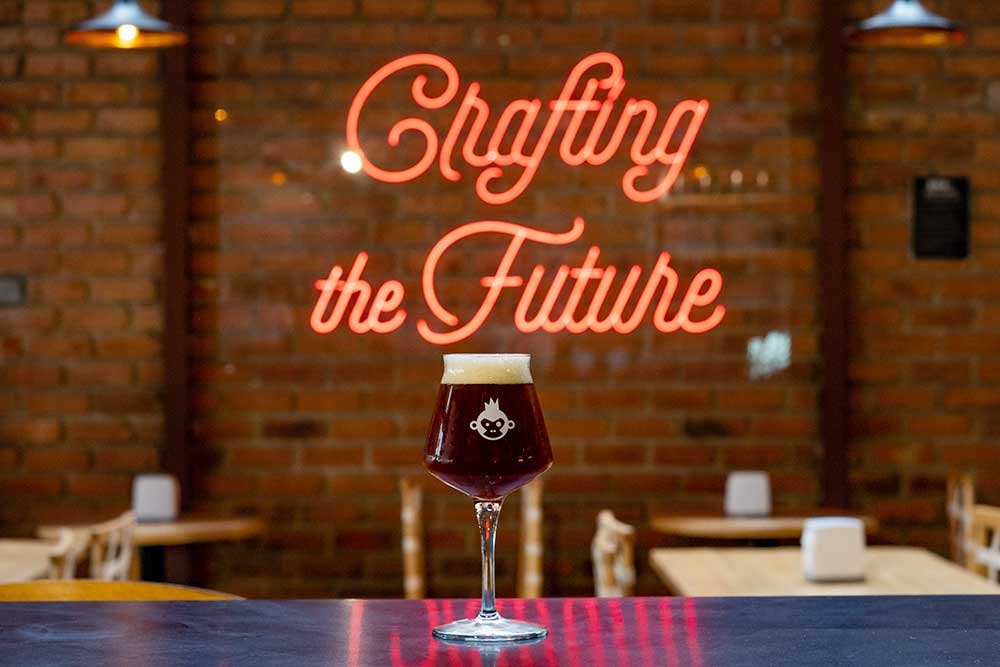 Harshvardhan Jadhav, innovation brewer at the Bira 91 Limited Release Taproom says: "Bira 91's vision is to make flavourful beers. We want to keep innovating and experimenting with different ingredients and beer styles. Some of the specials on the current menu like the Pomegranate Champagne, Raspberry Sour & Farmhouse Ale have been brewed in small batches and introduced at the taproom to get direct consumer feedback. We're very proud of our efficient cold supply chain system – wherein none of our beers are exposed to room temperature and are served intact from keg to the tap. There is lots in-store for the consumer and I'm excited about the collaborations coming up in the next few months."
Bira 91 taproom is expected to have 20 beers on tap at a time in a couple of months, a feat that no other microbrewery or taproom has been able to accomplish yet. They are also doing this independently – by collaborating with great Chefs like Vicky Ratnani and with an amazing line-up of beers, Bira 91 is incredibly optimistic about their taproom's success.
More details on the beers below!

Beer Line-up:
New England IPA
A New England IPA is a style of American IPA that features an intense, tropical fruit centric, hop aroma and flavour. It's heavily dry hopped to the point of being hazy and has a fuller body.
ABV: 7.0% IBU: 30
Raspberry Sour
This refreshing ale features juicy fruit flavors with a beautiful red hue from loads of raspberry. Soured to deliver a touch of tartness that glides across the palate in a pleasing punch of puckery-ness.
ABV: 4.5% IBU: 12
American Wheat
Unlike traditional wheat beers, this beer has been brewed with sizable portions of wheat malt and fermented with American Ale yeast with a twist of new world hops.
ABV: 6.0%, IBU: 30
Farmhouse Ale
A traditional Belgian Farmhouse Ale brewed with authentic saison yeast and peppery hops.
ABV: 7.0%, IBU: 35

Amber Ale
This beer showcases a medium-high to high malt character with medium to low caramel character derived from the use of roasted crystal malts hopped by American-variety hops, which lend the amber ale notes of citrus, fruit and pine to balance the sweetness of the malt.
ABV: 6.0%, IBU: 30
WCIPA
Tropical fruit aromas of guava and papaya mixed in with some citrusy orange and grapefruit, clean and crisp maltiness with a hint of toastiness, dry, with a balancing bitterness.
ABV: 5.0%, IBU: 40

Coconut Brown Ale
Complex toasted and caramel maltiness with cocoa and bitter chocolate overtones, subtle coconut aroma with a full, coconut expression on the palate, and classic English stone fruit yeast aromatics.
ABV: 4.2%, IBU: 35
Pomegranate Champagne
Highly carbonated and sparking, with unique Champagne yeast aromas of orange zest and white cherry, along with fresh pomegranate.
ABV: 5.7%, IBU: 10
Mysuru Imperial Stout
Dedicated to the court of the Mysore Maharaja, this brew is super intense with a malt character, toasted nuts, caramel & chocolate notes. Aged with Byadagi peppers on a charred American oak, bringing a subtle heat with undertones of vanilla, this brew is big on the palate with a sweet, roasted finish.
ABV < 8.0%, IBU: 28
Core Bira 91 Beers:
White
Gold
Blonde
Boom Strong