Beers To Beat Summer In Delhi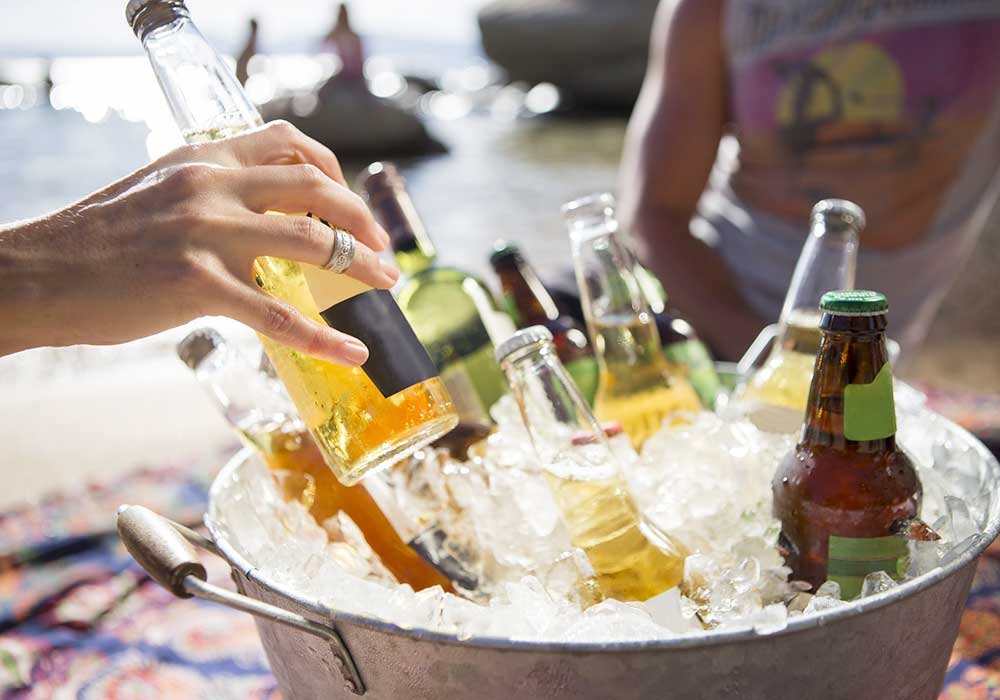 Summer in Delhi is unbearable and we do not have an opposition for this. And, how to beat the summer is by gulping down the best chilled beers available. To coin a phrase, the best beers to enjoy during the summer are frosty, and flavourful. Interestingly enough, they also make whatever you are doing feel like summer. It should take you to the beach, sitting in a folding chair, wearing a loud swimsuit if you aren't there already. Perhaps some friends are around you, laughing at a joke. There's a reason why it's been marketed this way for years: This is what you want out of summer, and out of a good summer beer.
So we have noted down a few great beers available in Delhi for you to have the best summer beers you've ever had. crush this summer.
Beor 360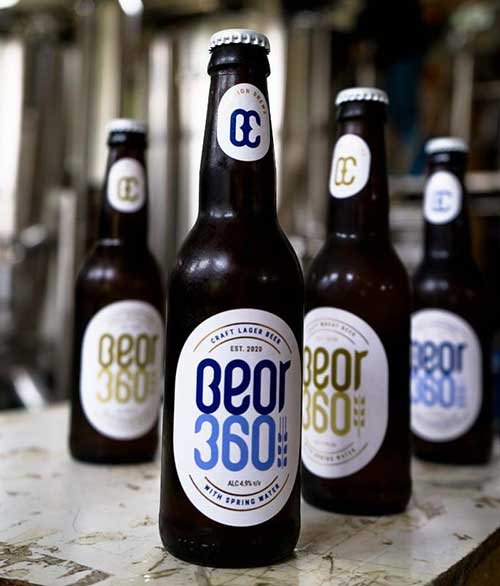 In Delhi, Beor 360 is available in two flavours: Lager and wheat beer, which boasts a higher proportion of wheat than malted barley. Each ingredient has been imported from a different country, such as warrior hops from the Czech Republic, honey from New Zealand, and orange peels from Paraguay. The wheat beer has notes of clove, banana, orange peel, chamomile, and coriander, while the lager has a restrained malt flavour of honey and bread. Currently, Beor 360 is available at nearly 150 outlets in Delhi, both at restaurants and liquor stores, and the company plans on expanding to Gurugram and other metropolitan areas in the near future.
Medusa
Medusa – launched in 2018 – has become increasingly popular. Medusa beer has generated a combined turnover of Rs 150 crore in its first two years of operation. It's energy and passion that make it the perfect brew for creating an atmosphere that is fun and light-hearted. The ingredients in Medusa beer are fresh and wholesome. As for the barley malt, it is processed right here at home. They buy the best hops from Germany, with 5.9% alcohol strength. Present in five states, including Delhi, Uttar Pradesh, Chhattisgarh, Chandigarh, and Punjab, Medusa plans to have a pan India presence in the coming five years. Its craft beer is available in 500 ml cans, and in 330 ml and 650 ml bottles.
Bad Monkey
Generally, the taste of a great beer could be sweet, sour, salty, fatty and of course bitter. The most painstakingly crafted beer like Bad Monkey gives you all these flavours in the right balance. Its aroma is the cherry on the cake. Well, you can take a sip and discover what makes Bad Monkey a cut above than the regular run-of-the-mill bitter liquid drinks.
BeeYoung
This vibrant brand from Kimaya Himalayan Beverages is all the buzz amongst craft beer lovers up north. Extremely gentle in profile, with just the right hint of crispness, BeeYoung is a sessionable beer even at 7.2 percent ABV!
BeeYoung is currently available in 500ml cans and bottles.
DeVANS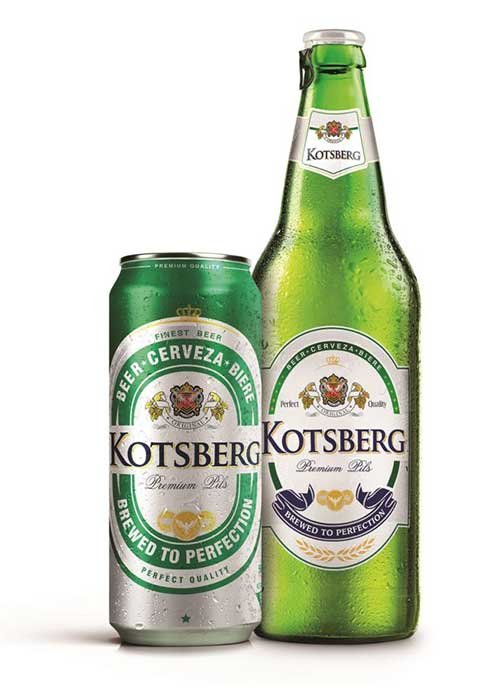 DeVANS Modern Breweries Ltd. was established in 1961 by Dewan Gian Chand, a pioneer industrialist of J&K. The company currently has its presence in over 20 States in India and is also exporting its beers to more than 8 countries, which includes New Zealand, USA, Hong Kong, Japan etc. DeVANS flagship brand- Godfather Beer is a 30 year old brand which is not only a market leader in many States of India and is also globally appreciated for its unique taste. DeVANS also launched a premium range product, Kotsberg Beer in 2015 which matched the international standards in terms of its quality and packaging.
SOM
SOM started out as a white label-bottling unit in the mid-'80s. From its humble beginnings in one location, SOM has grown to be a successful company situated at multiple locations. SOM made its mark across the country and world by catering to the taste of the customers of the particular region. While some regions have tasted strong beer from SOM, other regions know SOM for its light beer. SOM's flagship brand Hunter is a forerunner in the strong beer category. Its strong yet smooth taste not only made it one of the consumers' favourites, but also helped SOM make a mark in the industry. Its other brand in the light beer category – Woodpecker – is a handcrafted and filtered Wheat Beer. It can be enjoyed in Glass Bottle, Can, or directly from the tap.
Simba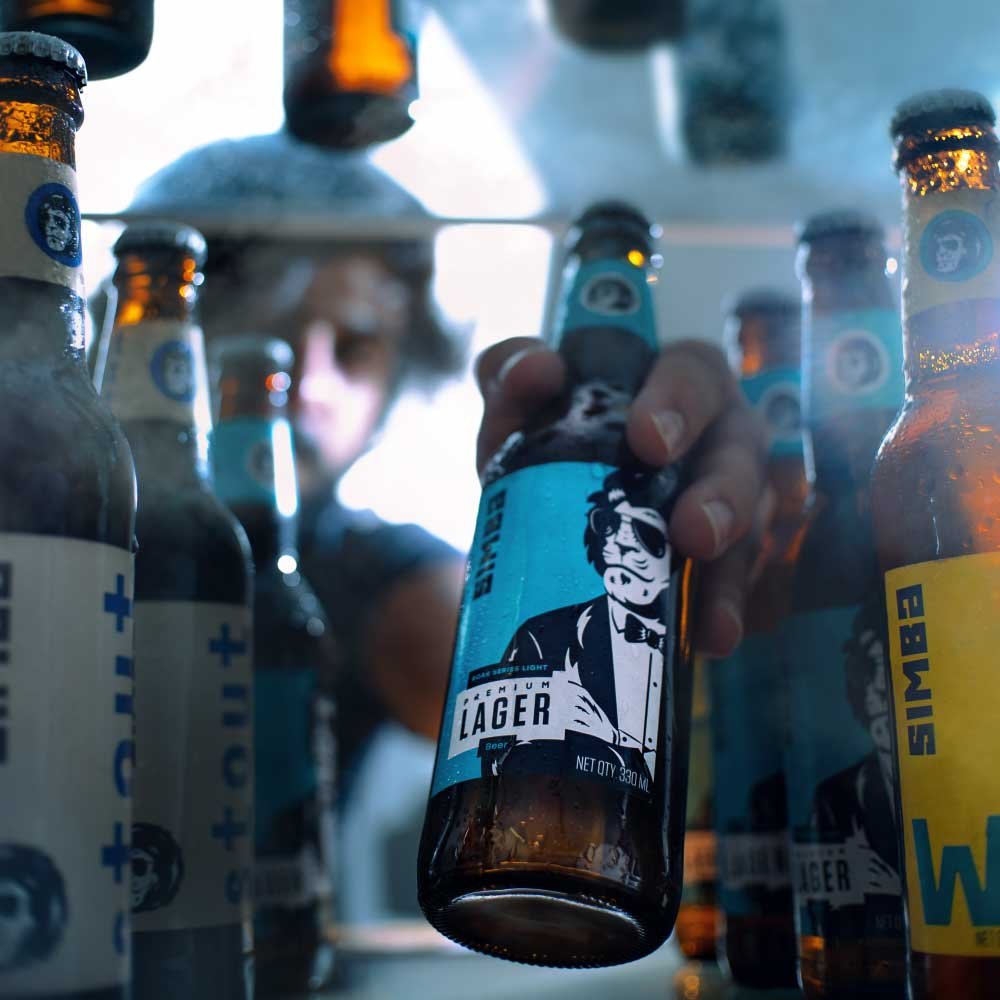 The bearded lion man sporting a suit, shades and bowtie with plenty of swag is undoubtedly one of the biggest kings in the Indian craft beer segment today. Kicking off in two of India's smallest states – Goa and Assam to conquer the urban jungles of Delhi, Bangalore and Mumbai, Simba has become synonymous with Indian craft beer culture thanks to its impressive portfolio of beers.
The brand has the following variants – Wit, Stout, Light and Strong.
Bira 91
There's always a monkey inside all of us. Bira, a favourite amongst Indian craft beer aficionados. A brand which builds an emotional connect with India's young, irreverent, tech-savvy urban craft beer drinkers.
Bira offers a long and diverse beer line-up suitable for every palate, featuring – Bira Light, Bira White, Bira Gold, Indian Pale Ale, Blonde, and Malabar Stout.
Copter 7
Inspired by their brand ambassador Dhoni's signature helicopter shot, the striking packaging and labelling is another noteworthy feature, inspired by the cricketer's different jerseys and their colours. 7Ink Brews is a start-up which produces alcoholic and non-alcoholic beverages. Copter 7 has two variants: Copter 7 Smooth Lager and Copter 7 Strong Lager.
White Rhino Brewing Company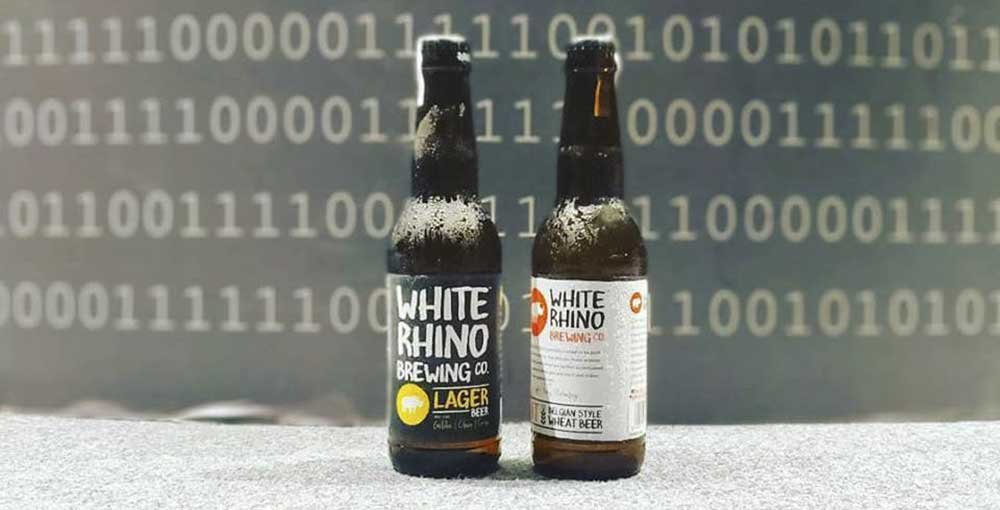 A brand that has established itself well in the Indian market, White Rhino is a firm believer of the wholesome goodness of local ingredients and uncompromising brew quality. As such, an animal as rare as the "White Rhino" seemed apt for this brand that takes so much pride in what sets them apart. White Rhino's IPA is a traditional American IPA brewed with pale malt along with Ahtanum, Cascade, Mosaic and Styrian Golding hops. This beer is the result of brewers' painstaking effort to create a tasteful, balanced and contemporary beer that represents the past and present of brewing.
Kati Patang
One of India's most recent craft beer brands to enter the market, Kati Patang is famously known for brewing its beer with sparkling clear, pure Himalayan spring water. The name speaks to those who are unashamedly free-spirited and refuse to let anything hamper their freedom of expression and was originally brewed in Bhutan's Serbhum brewery. When Kati Patang launched in 2018, Delhi was the only place in India lucky enough to get a taste.  But now this brand can be found in Chandigarh, Bengaluru and Mumbai too!
Kati Patang currently has four variants – Bareilly Bold, Zesty Amber, Snappy Wheat and Saffron Lager.
Proost69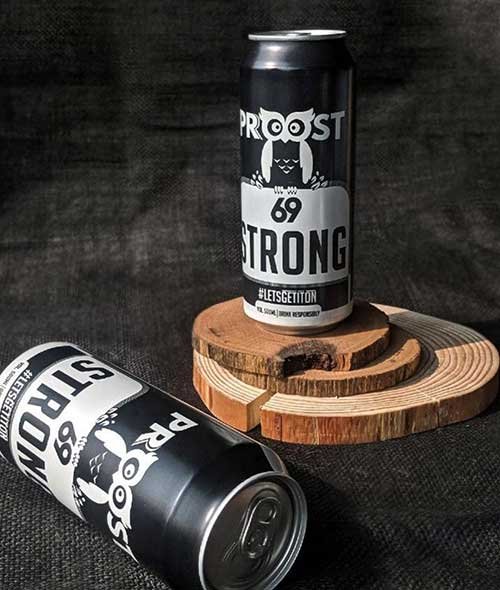 Proost69 are on a mission to acquaint people with the true taste of elite freshly brewed beer, spreading our love, passion and enthusiasm of craft beer all around. Focusing on maintaining top quality and intrinsic flavours at an affordable price, they are committed to pouring passion, flavour and artisan craftsmanship back into people's glasses! The Proost69 logo features the mighty owl, a befitting representation of the night owl millennials of today. Enthralling beer lovers, the packaging captures the spirit of those wide awake through the night, always up for fun and adventure quests.
They currently have 4 variants available.
Tag
TAG is a unique full-bodied beer with a royal crisp golden colour, rich bouquet and gentle character guaranteed to satisfy beer connoisseurs. The beer's "rich", "royal" and "aristocratic" quality is translated in a minimalistic and iconic brand design. The "All Black" packaging design has an innovative play of print finishes with multi-colour metal foils that work like reflectors on store and bar display.