Beat The Heat With These Homegrown Beer Brands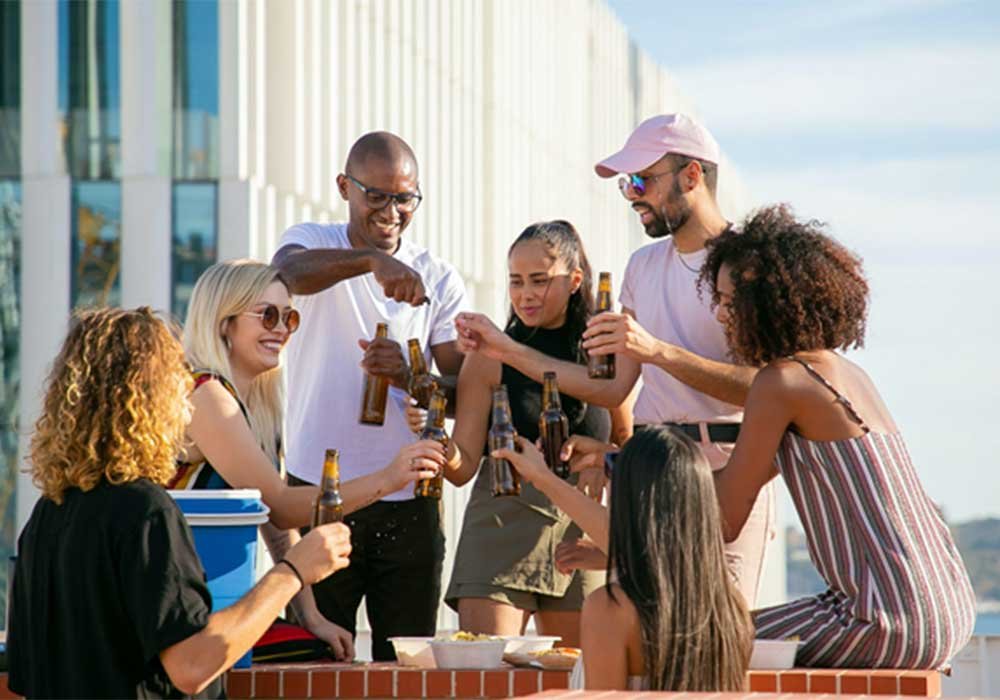 With the "Vocal for Local " and "Make in India" slogans paving their way into every industry in India, the consumers and the market are expanding like never before. Craft beer industry is seeing a boom with breweries popping in every city. Why should the homegrown beer brands pause, right?
Though the outdoor life has returned, you really don't have to get out of the house as the pandemic is still out there and it is summer for god sake. You can stock up some of the best homegrown beers in your refrigerator to Netflix and chill.
Here is a look at some of the best homegrown beer brands in India for you.
Bira 91
There's always a monkey inside all of us. Bira, a favourite amongst Indian craft beer aficionados. A brand which builds an emotional connect with India's young, irreverent, tech-savvy urban craft beer drinkers.
Bira offers a long and diverse beer line-up suitable for every palate, featuring – Bira Light, Bira White, Bira Gold, Indian Pale Ale, Blonde, and Malabar Stout.
Maka Di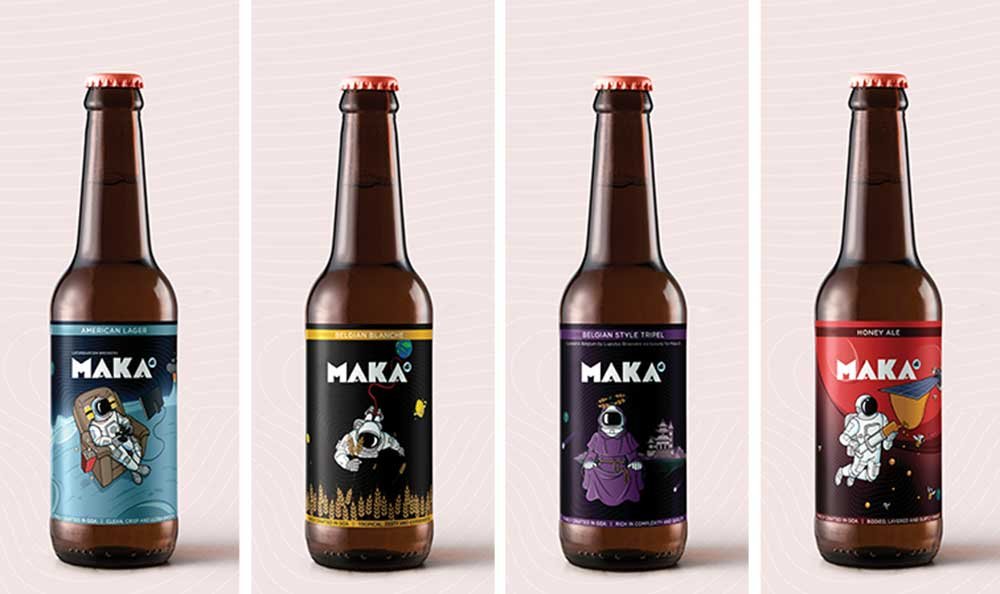 With a strong emphasis on research, development, and innovation, Goa's first craft brewery cultivates high-quality craft beers that are on par with German and Belgian beers.
Maka di currently has five variants – Belgian Blanche, Honey Ale, Bavarian Keller and a Belgian Tripel.
Arbor Brewing Company
Craft beer pioneer Arbor is spreading true beer culture across India one pint at a time as India's first American craft brewery. The company produces a unique set of beers that are only available in cans.
They currently offer three canned variants – Easy Rider, Beach Shack and Bangalore Bliss available across the outlets in Bangalore and Goa.
Kati Patang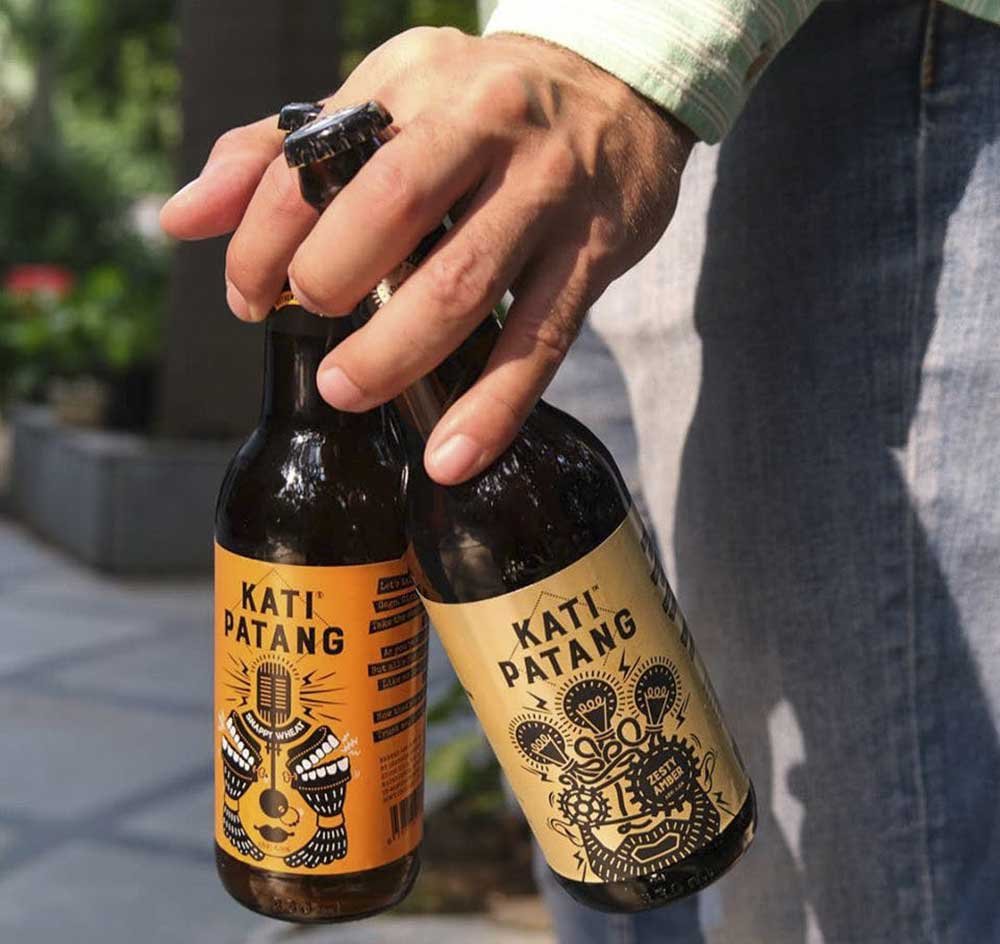 One of India's most recent craft beer brands to enter the market, Kati Patang is famously known for brewing its beer with sparkling clear, pure Himalayan spring water. The name speaks to those who are unashamedly free-spirited and refuse to let anything hamper their freedom of expression and was originally brewed in Bhutan's Serbhum brewery. When Kati Patang launched in 2018, Delhi was the only place in India lucky enough to get a taste.  But now this brand can be found in Chandigarh, Bengaluru and Mumbai too!
Kati Patang currently has four variants – Bareilly Bold, Zesty Amber, Snappy Wheat and Saffron Lager.
Susegado
Susegado, a craft beer label brand which is based out of Goa, stands proudly for the unhurried pursuit of happiness. With five bottled beers under their belt, Susegado is officially the first Indian brewery to bottle condition their beers.
Susegado offers five beer variants – English Ale, Vanilla Porter, American IPA, Dortmund Lager and Kokum Gose.
Simba
The bearded lion man sporting a suit, shades and bowtie with plenty of swag is undoubtedly one of the biggest kings in the Indian craft beer segment today. Kicking off in two of India's smallest states – Goa and Assam to conquer the urban jungles of Delhi, Bangalore and Mumbai, Simba has become synonymous with Indian craft beer culture thanks to its impressive portfolio of beers.
The brand has the following variants – Wit, Stout, Light and Strong.
Geist
Craft brewery Geist unveiled its crowlers in March 2021, including Uncle Dunkel, Witty Wit, James Blond, Silly Pint, and Kamacitra. The James blond is fabulous — boozy, malty, and estery with hints of peach, banana, and stone fruit, and phenolic notes of clove, cinnamon, and nutmeg. The Kamacitra is outstanding and has claimed the top spot for bottled/canned IPA. Juicy, with notes of green mango, and a lush mouthfeel, this was a treat! The Silly Pint is a session strength India pale lager, quite dry, and with a grainy mouthfeel. It is refreshing and easy going..
BeeYoung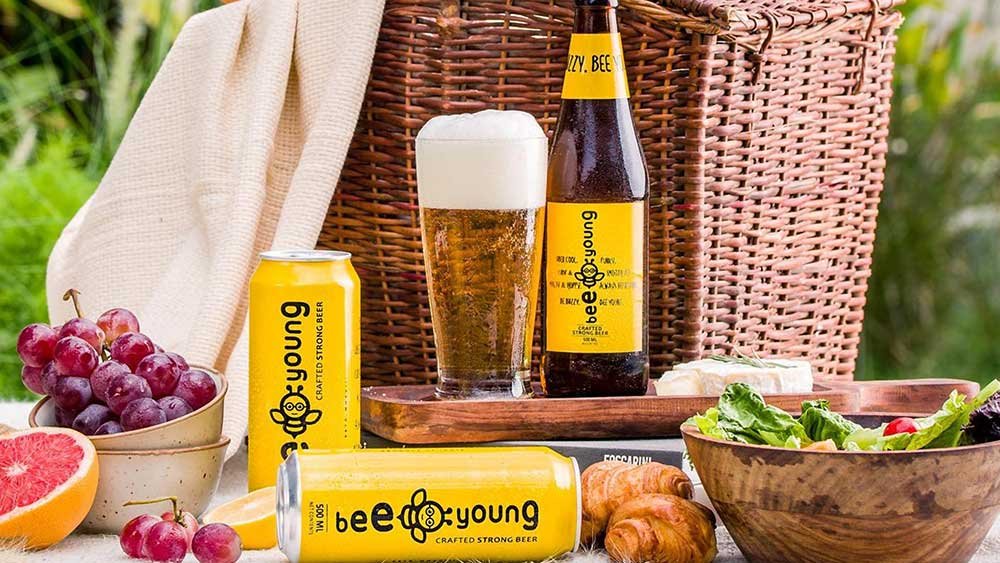 This vibrant brand from Kimaya Himalayan Beverages is all the buzz amongst craft beer lovers up north. Extremely gentle in profile, with just the right hint of crispness, BeeYoung is a sessionable beer even at 7.2 percent ABV!
BeeYoung is currently available in 500ml cans and bottles.
What are you waiting for? Go and pick 'em up!