Beer and Wings, A Match Made In Heaven!
You might have wondered halfway through your third pint of Beer or halfway through your second plate of junk food, why do you often scarf them down together? When you're indulging in a cold beer, do you always reach for the bar food? 
Humans have loved Beer for thousands of years as a beverage favourite. Nearly all cultures and communities have a tradition of gathering together to enjoy this much-loved beverage. Food and Beer go well together because Beer provides contrast and complement. A palate cleanser, as well. It is important to avoid overpowering flavours while trying out different pairings to enjoy the pairing with all the flavours available.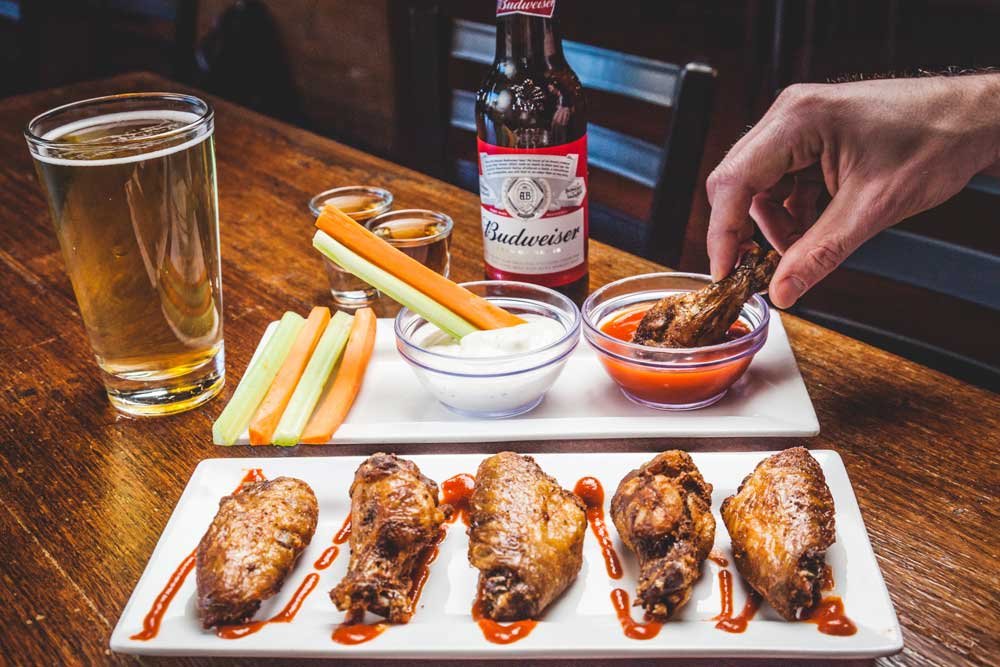 What better than Chicken Wings can be a great pairing? With wings, Beer is a great beverage choice. Because they are versatile and come in various styles/flavours, chicken wings are very similar to Beer. The convenience of being able to choose a beer that pairs perfectly with your chicken wings is mind-blowing. Beer compliments chicken wings in much the same way that wine complements cheese. Whatever your favourite flavour is, there is a perfect beer to go with whatever you like. Hot wings are good, honey garlic is good, or perhaps both.
Beer and Wings are a match made in heaven because of the diverse flavours. Hence, putting chicken wings and Beer together is really easy.
"I firmly believe in the quote by "Beer Visualises – "I wonder if buffalo chicken wings think about me too! It's a match made in heaven. Bengaluru is a Beer dominated market, whether it's craft brews or draught beers. At Hard Rock Cafe Bengaluru outlets, we offer a variety of tap beers that pair well with our classic wings and barbecue wings, made using Classic Buffalo Sauce and BBQ Sauce, respectively," said Chef Cyrus Irani, Director Culinary at JSM, when asked about what wings flavours are served in Hard Rock Café.
Beer and Wings (Barbeque)
A spicy rub is used to coat barbecue chicken wings before drenching them in a tangy barbecue sauce. The sweet and spicy flavours of your chicken wings are the result of this. Getting a Berliner Weisse (Sour beer) makes a great accompaniment to a spicy wing dish that cuts through the sweetness. Berliner Weisse features a dry yet drinkable texture, which will allow you to enjoy every flavour that you mix with your barbecue wings. 
Beer and Wings (Buffalo)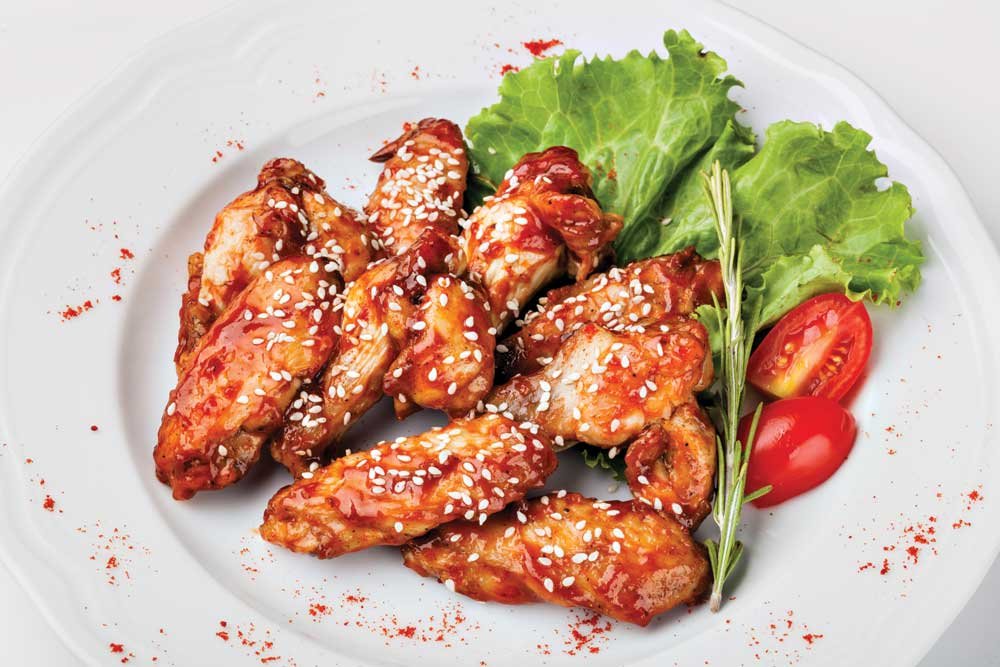 Buffalo wings are not usually subtle. Every other bite follows a sip of Beer due to the heat or the perfect level of spiciness. Hot wings pair best with hoppier beers. Get a hoppy IPA to go with your basket of hot Buffalo wings next time you order them. A mixture of hop flavour and residual sugar in your Beer can enhance your wing's spice. You can also enjoy your side of blue cheese dip with India pale ales.   
Take it in stride! We suggest you crack open a beer can the next time you eat some spicy and greasy chicken wings and enjoy!