12 Locally Brewed Seasonal Beers To Beat The Winter Chill This 2020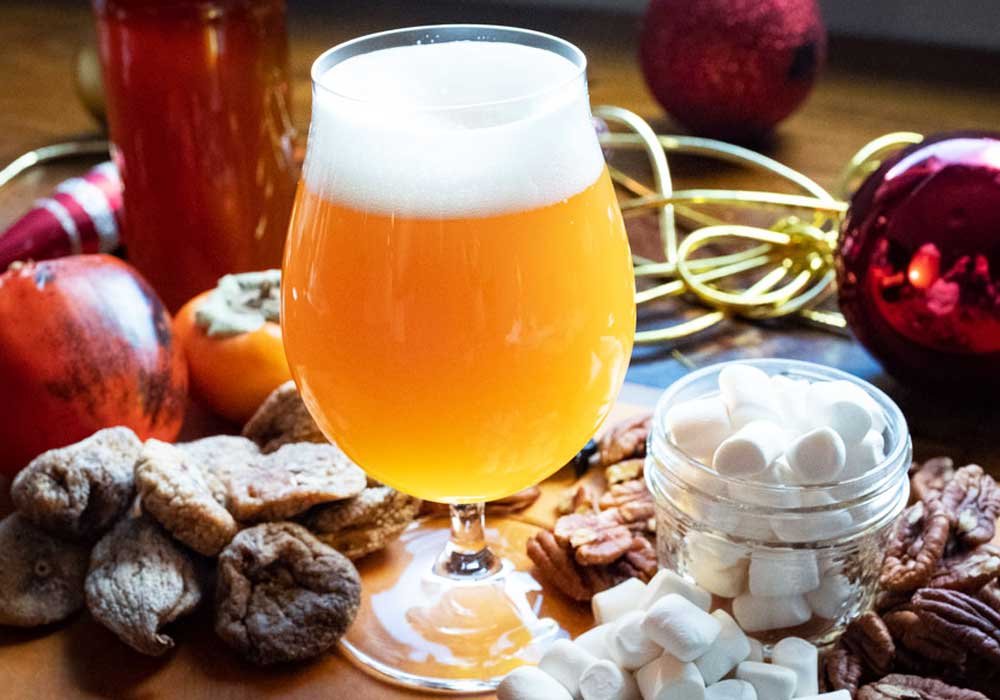 Between layering on woollens and surviving longer, colder nights – it is the perfect time to get your fill of some great beers that warm your soul. As our favourite microbreweries start experimenting with Christmas and flavours and scents reminiscent of winter, it's time for another seasonal beer listing! Here are some of the best locally brewed winter beers that make this time of the year so great!
1. Hefty Braggot, Effingut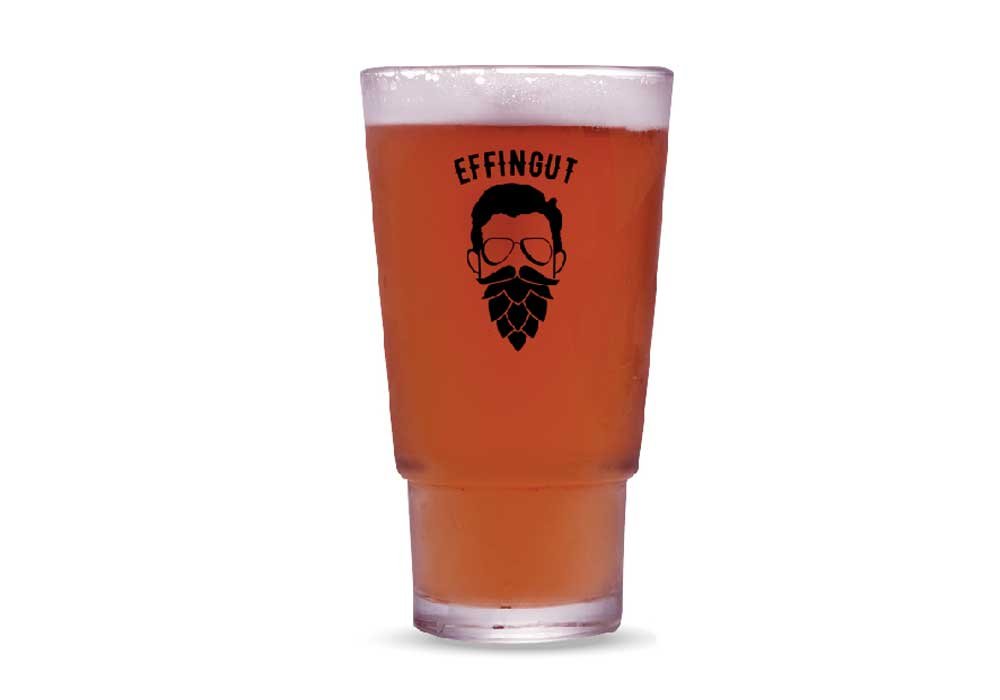 This strong, potent brew from one of Maharashtra's best microbreweries is a fine balance of part malt-based ale and part honey-based mead. Aged for months, there is a distinct hop presence that's offset by a unique floral aroma imparted by the organic honey. The Hefty Braggot is definitely Effingut's favourite beer to kickstart the holiday season with!
2. Champ' Ale, Toit (Pune, Mumbai)
This special celebration ale from Toit is a bright, clear, golden coloured pale ale fermented with Champagne yeast. Light-bodied and highly carbonated, this strong beer is backed by aromatics from the wine yeast and hops used only to compliment the fruity wine like characters from the yeast. With little to no malt attributes accompanied by the typical Champagne flavour profile – the 7.2-percent-ABV Champ'Ale (pronounced as Shamp-Ale) is the perfect choice to raise a toast to this festive season!
 3. Pastry Stout, Toit (Bengaluru)
Thick, rich and velvety – pastry stouts help prolong your dessert course just a little bit longer. And who doesn't like indulging their sweet tooth during the winter?
Toit's Pastry Stout is a dark, full-bodied, 5-percent-ABV milk stout – brewed with lactose, cacao nibs and vanilla. The beer mimics the flavours and aromas of a mug of steaming hot chocolate; perfect to cuddle up to during the cold weather!
4. X-Mas Plum Cake, Big Pitcher
A Belgian Dark Strong Ale in its base, this 8-percent-ABV beer is aged in French oak and is made of 13 different ingredients:  cashew nuts, prunes, dates, raisins, cloves, cinnamon, vanilla, nutmeg, dark and light jaggery, honey, ginger and orange peels. The beer is brewed with a special Belgian yeast which brings a lot of complexity, especially fruitiness, with notes of port wine, cherries and, of course, plum! Definitely give this rich brown showstopper a try; it's basically plum cake in a glass!
5. Gooseberry Saison, Big Pitcher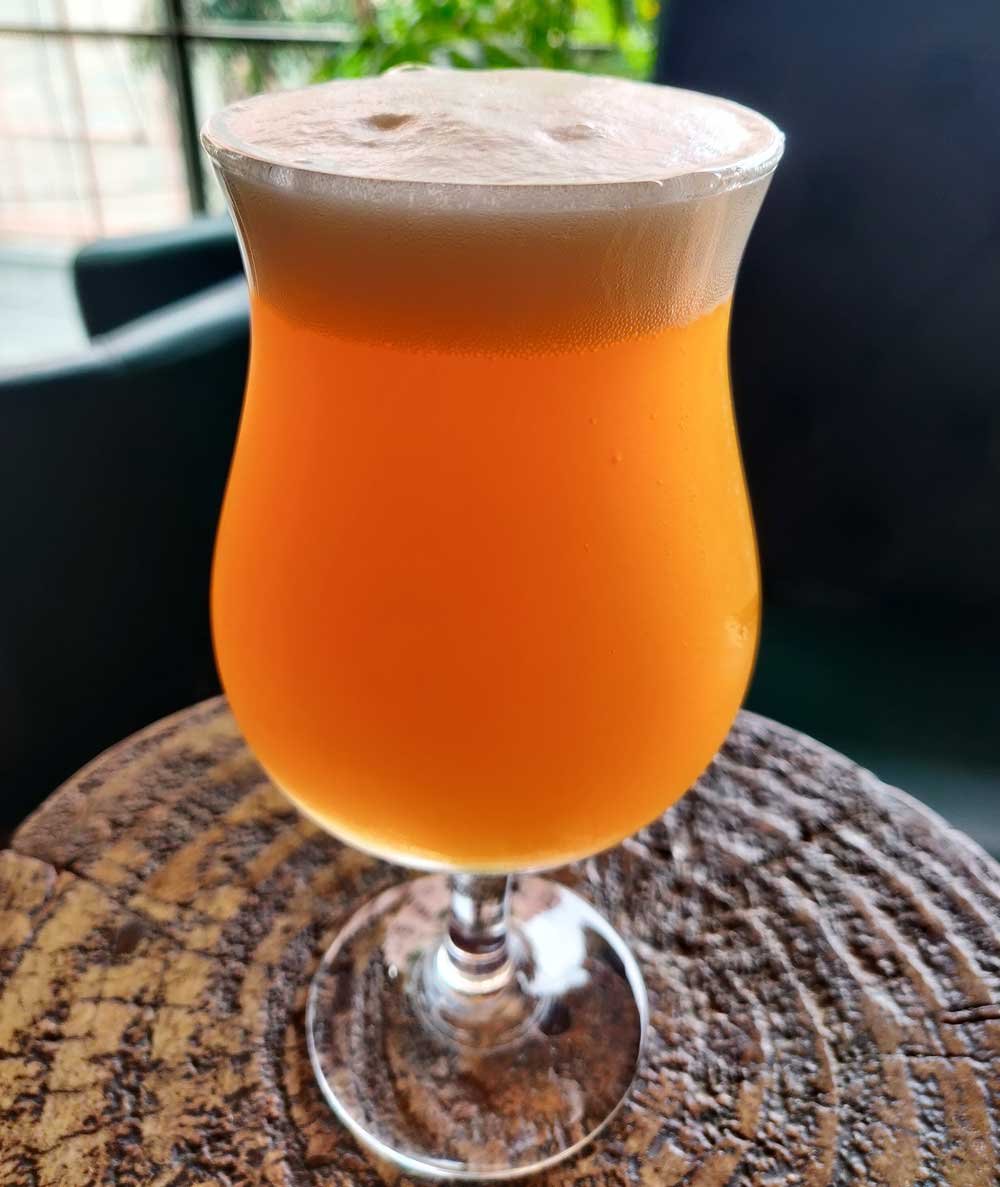 If winters get you thinking about sunny days by the beach and tropical flavours bursting forth with fruity goodness, this one's for you! Initially sweet on the palate, combined with the tartness of gooseberries along with certain notes of ginger – the mouth-puckering flavour of the berry lingers on long after the consumption of this gorgeous beer!
6. Smoked Roggenweizen, URU Brewpark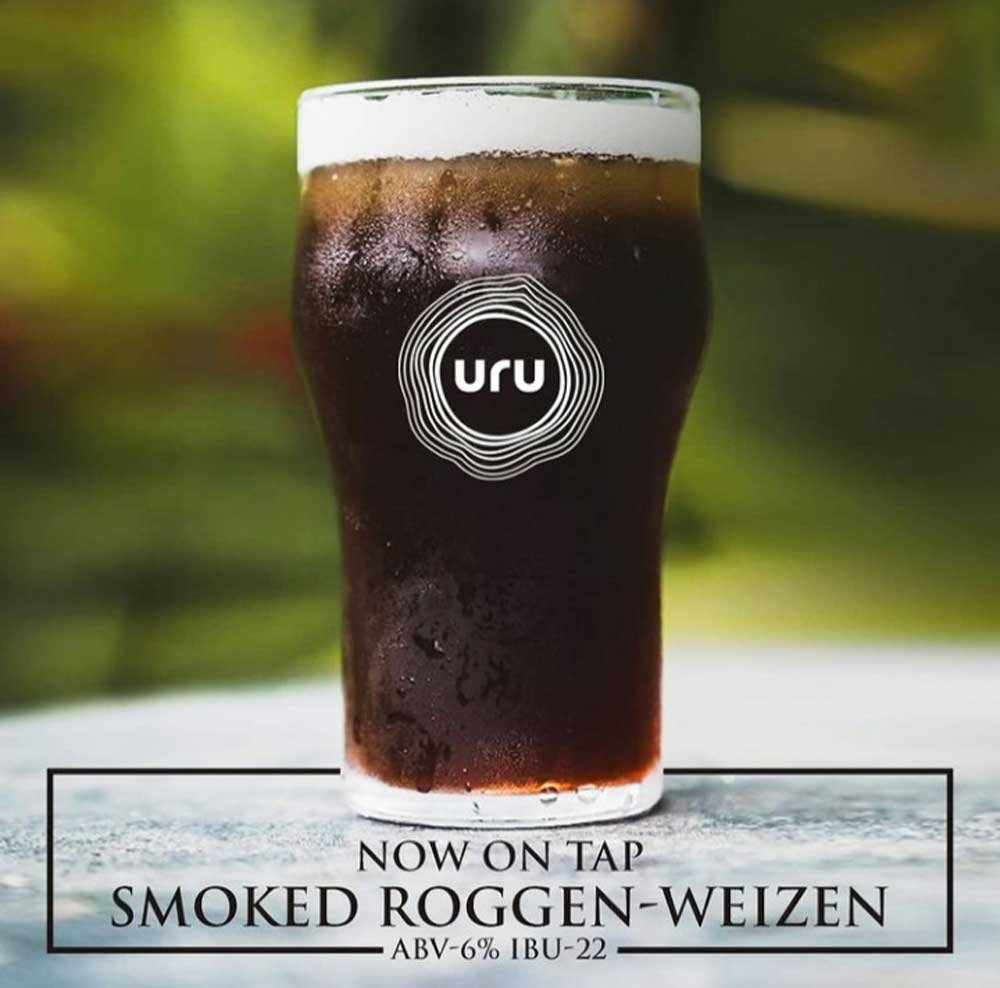 A wheat beer made with the addition of rye (in German, 'Roggen' means 'rye' while 'Weizen' means 'wheat') from URU Brewpark is a great choice for those who love charred, warming flavours by a campfire on a crisp winter evening. At 6 percent ABV, this beer teases the palate with a spicy and phenolic character accompanied by a distinctive smoked flavour imparted by using malt dried over smoky open flame.
7. Baltic Porter, Windmills Craftworks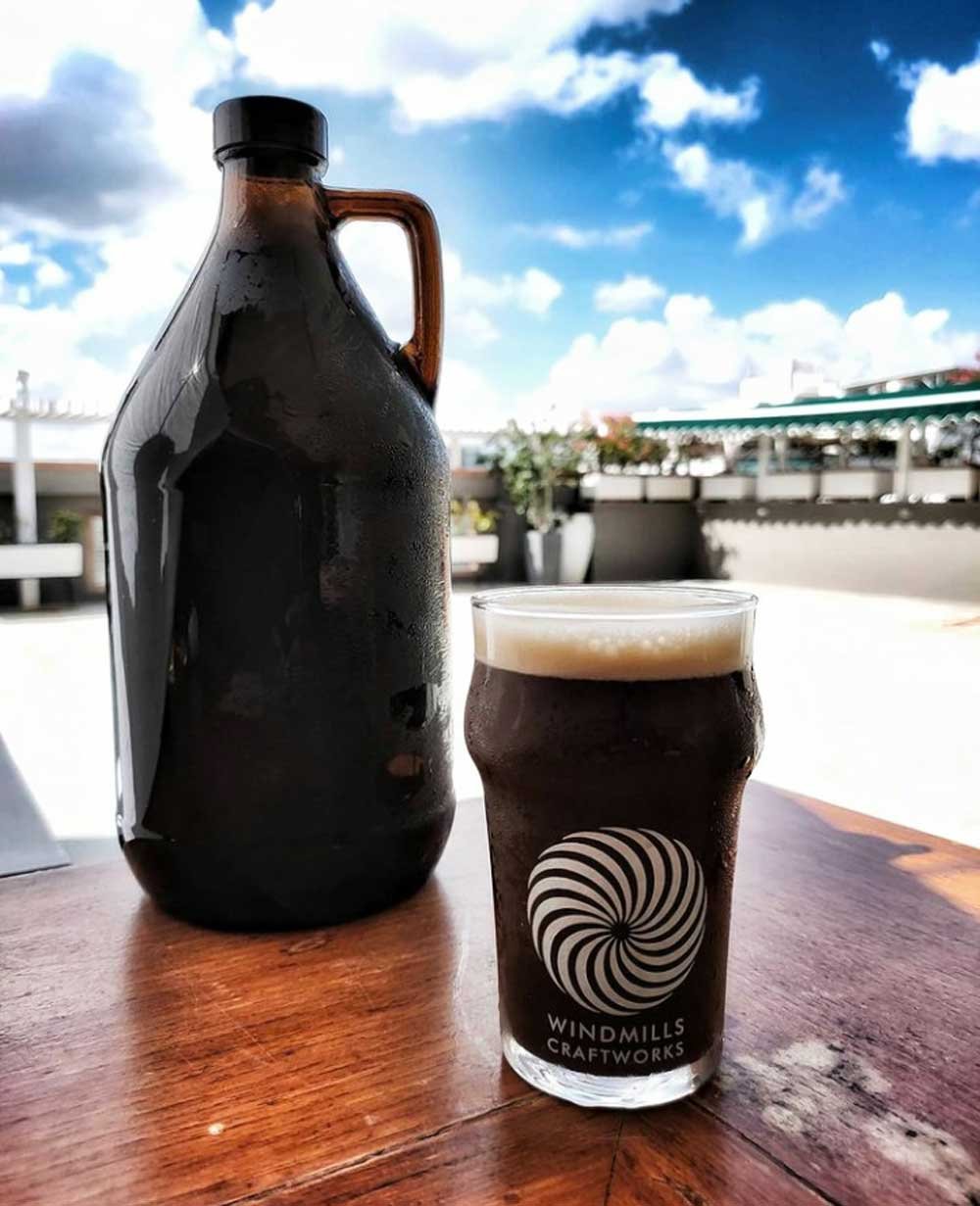 Yet another great option to indulge that sweet tooth post-dinner – this cold, fermented Baltic-style porter is a complex, yet smooth lager with hints of raisins, chocolate, nuts and berries along with sweet and roasted malt flavours. At 7.7 percent ABV, this seriously warming beer promises to engulf you in a comforting, sticky-sweetness, giving you the best of both worlds: beer and dessert!
8. Imperial Coconut Ale, Windmills Craftworks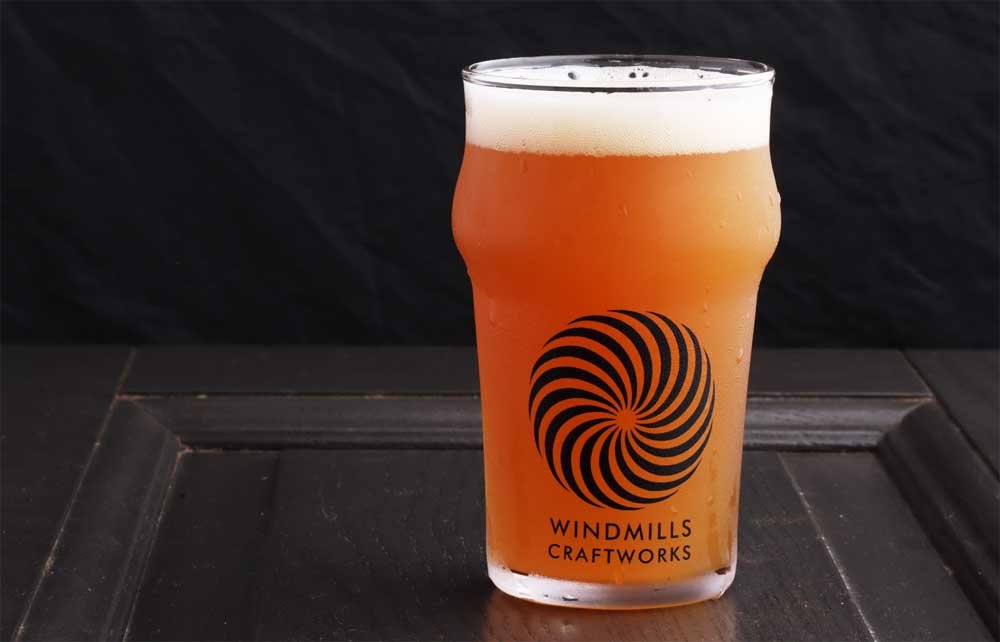 Brewed with over 20 kilograms of toasted coconut, this Imperial Coconut Ale is sure to surprise your palate with the sweet taste of coconut. The nose is all coconut with hints of dried fruit, while the flavour starts with a biscuity note and finishes with the lingering sweetness of toasted coconut. The beer is exceptionally smooth on the palate, belying its 8 percent alcohol content.
9. New England IPA, Windmills Craftworks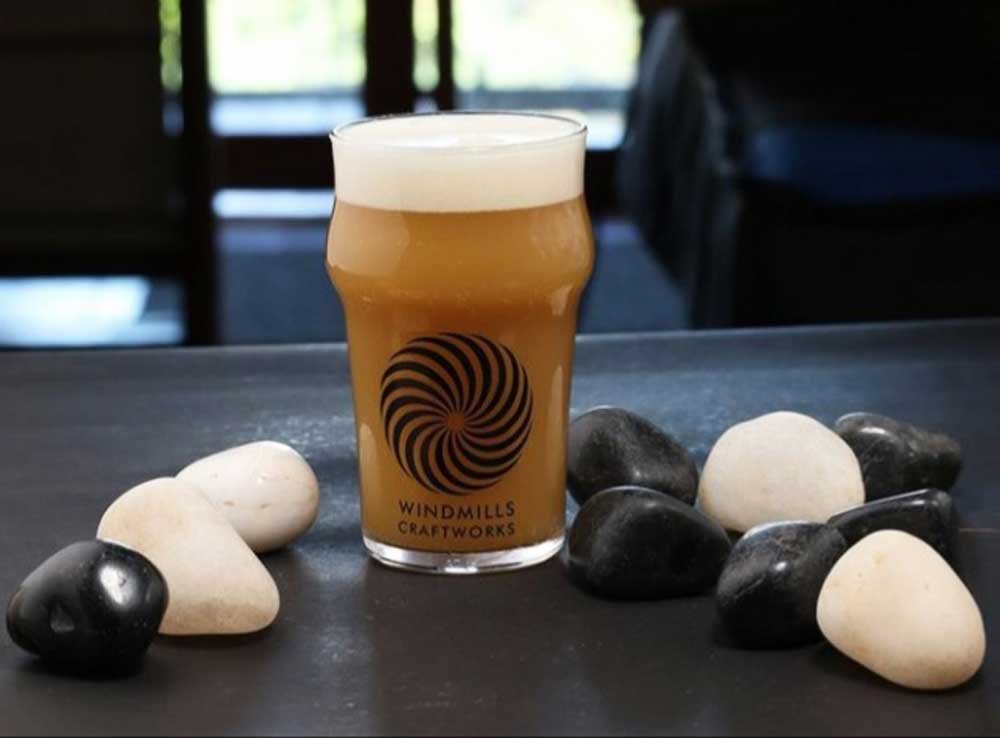 Brewed with Sabro, Citra and Mosaic hops, this hazy IPA oozes juicy tropical sweetness balanced with a trace of well-rounded bitterness. The nose reveals aromas of mango, pineapple, peach and citrus thanks to the generous dry-hopping. The flavour follows the nose, with the addition of wheat and oats, giving it a nice creamy mouthfeel and a persistent white head. At 6.8 percent ABV, this beer is an excellent alternative to the dark, rich wintry beer styles and will take you right back to warmer, sunnier days!
10. Vintage Ale, Alchemy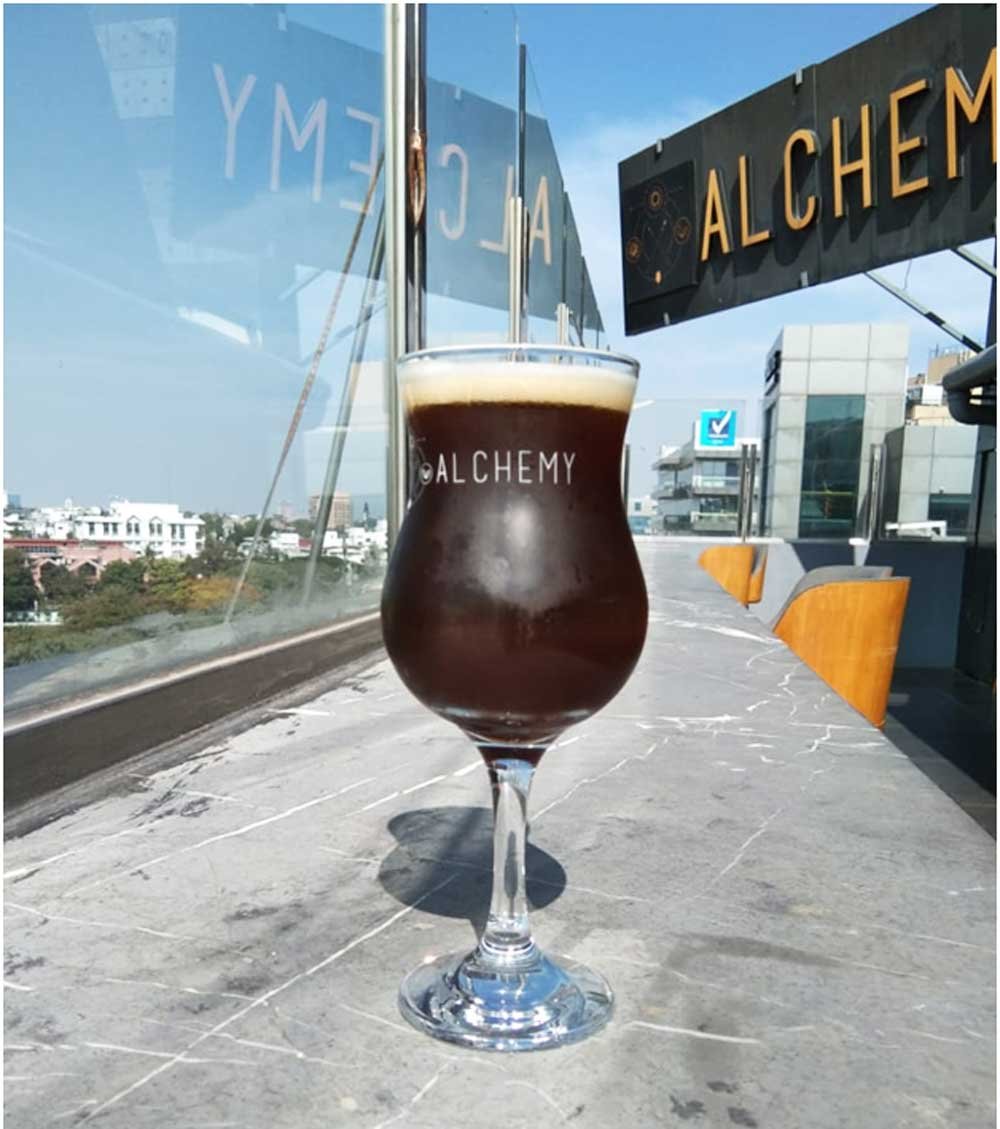 This annual celebratory ale from Alchemy is the microbrewery's most ambitious brew featuring rich specialty malts and showcasing dark ripe fruits, raisins and treacle that makes you think of Christmas pudding! A further maturation time of 9 months gives this 7.8-percent-ABV beer complex oxidative notes similar to those found in sherry and port wine while the silky-smooth warming finish is really the cherry on the top!
11. Wheat IPA, Stories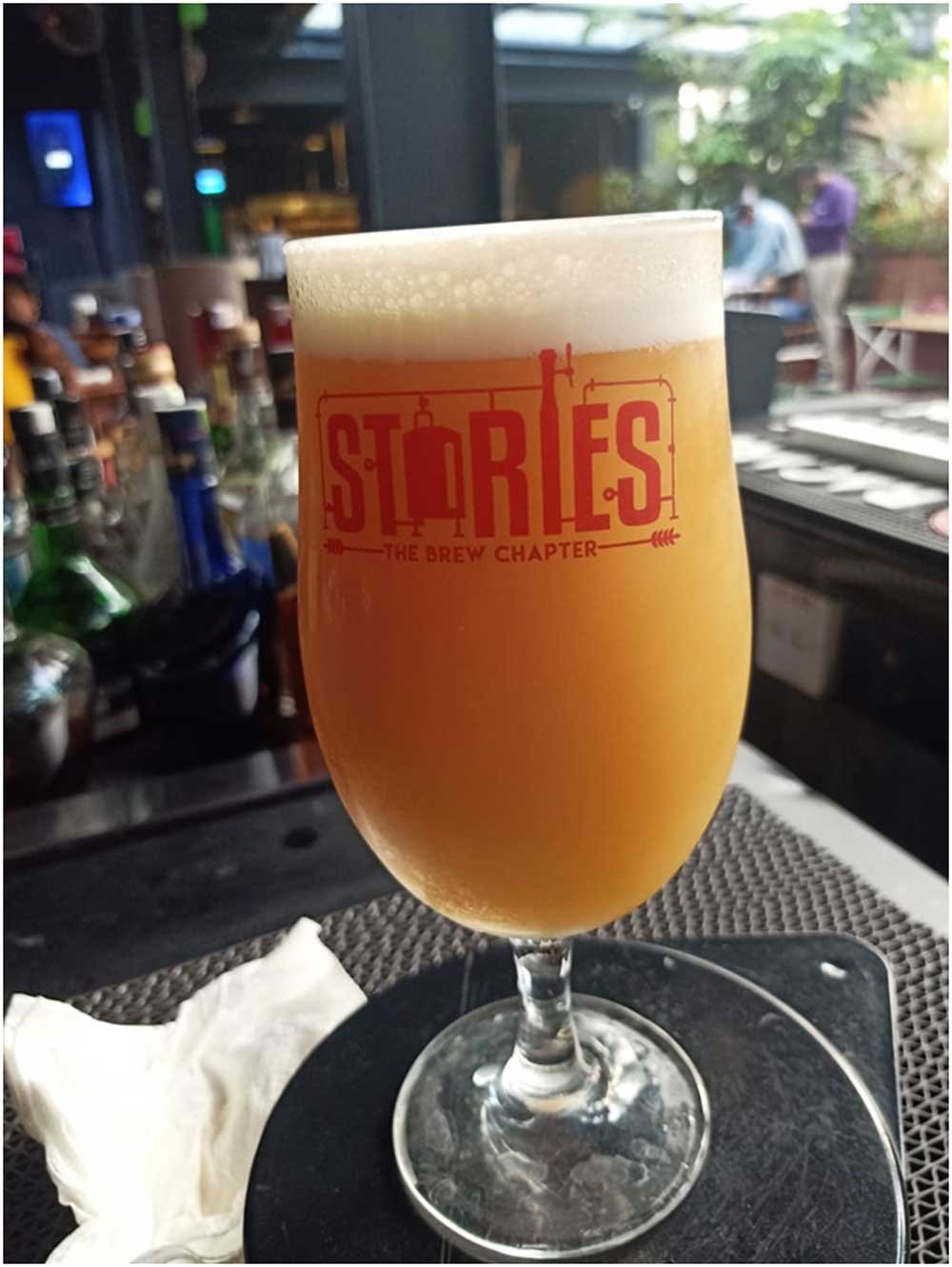 It's always a great season for IPAs. But with the changing seasons, hop heads can look forward to some out-of-the-box beers such as this pale straw-coloured winter IPA from Stories that features wheat as the star ingredient. Although only slightly bitter on the palate, the medium-bodied beer is at 6 percent ABV and has the traditional, intense IPA-style hop finish, complemented by a vibrant, tropical fruity taste!
12. Dubbel, The Bier Library
This Belgian Abbey-style brown-amber ale is strong, rich, fruity and complex with flavours of dried fruit, plums and raisins. At 6.4 percent ABV, this beer finishes light and dry and is officially The Bier Library's best—selling Christmas celebration ale on tap!